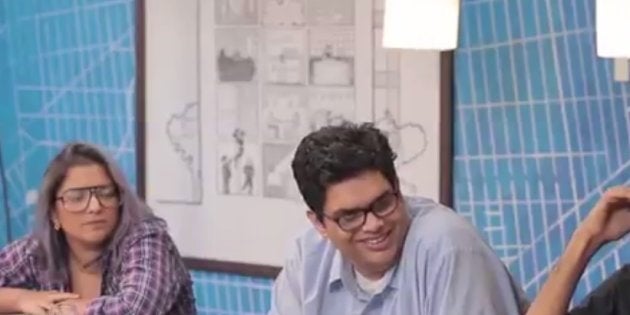 If you compiled the sexist 'jokes' that get cracked on comedy shows -- on stage, on popular television and sometimes by 'funny' hosts on radios -- chances are we'd have a book the length of a thesaurus. Even with the social media boom -- which sprung several talented comedians into the limelight -- sexism continued to be a problem. Especially because even now, the number of male comedians far outnumber the number of women in the business.
Is this a issue worth discussing? Of course. So, Film Companion, a magazine helmed by Anupama Chopra decided to delve into the subject earlier this year. They invited popular comedians for a panel discussion. The video of the panel discussion has surfaced now and what do we see? In a panel to discuss sexism in the business of comedy, there are five men and one woman. Irony, don't die yet.
Chopra invited some very famous names-- Biswa Kalyan Rath, Kanan Gill, Vipul Goyal, Tanmay Bhat, Zakir Khan and Aditi Mittal.
During the conversation, Chopra brought up Amazon Prime, the latest in video streaming platforms, which has signed 14 comics to release hour-long specials. Turns out, all 14 of them are men.
"Amazon just announced 14 specials (with 14 comedians) and not one of those specials is with a female comic. Not one. Aditi, what do you think (I'm sorry to bring you in, when you have to be brought in)? But do you think the comedy field is sexist?" Chopra asked.
While you would expect Aditi to respond to a question directed at her, it didn't quite happen like that. For the next two and a half minutes, the men spoke. Tanmay, Vipul and Biswa gave their opinions on it. All this while, Aditi kept sipping on her coffee, because well, why should she answer the question on sexism, right?
Finally Chopra had to intervene and ask Aditi the same question, again.
"Can I talk now? Is it ok to speak?" Aditi asked before she went on to list how the industry is quite sexist.
Well, that little segment of that interview had already given that out.
"There is a lack of investment in young women comedians. I'm not the only women comedian in the country. But these guys have been making money for a while, and that just came to me a year ago, properly," she said.
"There's always a bro code, a boy gang," Aditi added referring to how male-dominated the Indian comedy scene still is.
In the end, a very sarcastic Aditi says she's learning so much about being a woman in comedy from everyone on the table.
Now, in their videos and several other discussions, most of these male comedians have repeatedly condemned sexism and pointed out how various industries -- especially Bollywood -- can be sexist and misogynist. Comedy outfits like AIB regularly collaborate with women for their sketches. Like Mittal pointed out, investors should also be willing to back shows and work by women more readily.
However, one is compelled to wonder, when all these men had been approached to participate for the panel discussion, did the irony of having just one woman on the panel strike them? Since it clearly didn't occur to the organisers, could they have asked or suggested that the panel get at least an equal number of women to discuss the issue? Or perhaps they did and their suggestion was ignored, which would then be another great reason for irony to go die somewhere. It's perhaps not the burden of male comedians alone to end sexism in the industry, but even if unwittingly, they could end up abetting the same.
Of course a lot of people, including comedians, took notice.
No never we have no sexism in comedy we ain't got time for that. What? Just one woman comic on this panel - so? SO?! https://t.co/2djIgfgrsr

— radhika vaz (@radvaz) May 29, 2017
If you want to know if there is sexism in an industry, start by having more than one female from that industry on your regular panel.

— Kaneez Surka (@kaneezsurka) May 29, 2017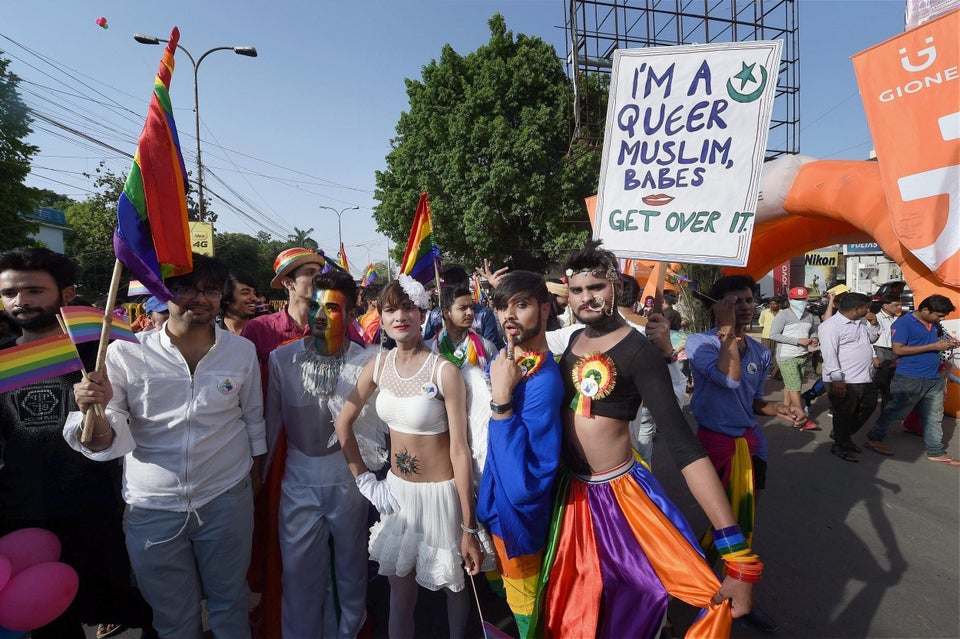 Lucknow's First Pride Parade