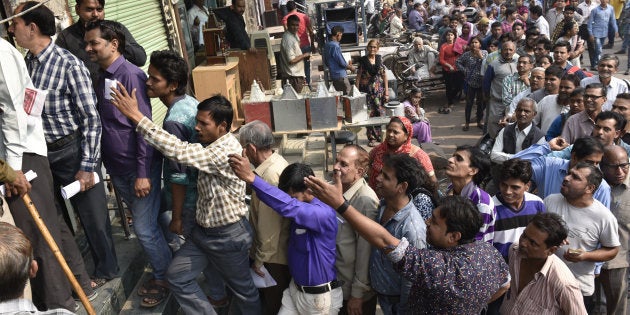 BHOPAL -- A 65-year-old man collapsed after he was made to stand in a long queue to exchange now-defunct ₹500 and ₹1000 notes in Makronia, Madhya Pradesh. He was taken to nearest hospital in a private vehicle, where he the doctors pronounced him brought dead.
This is the fourth such death reported in a span of two days. Another man died in Kerala in a similar manner, while two others lost their lives in Mumbai from fatigue after standing in long queues in front of banks.
Vinod Pandey, a former government employee, had gone to the Union Bank of India's Makronia branch today to exchange Rs 4,000 he had in the old currency notes.
The incident occurred at 12pm today.
Eyewitnesses added aid that people in the queue didn't jump to help an unconscious Pandey as they had been standing for very long and were afraid of losing their spot.
Madhya Pradesh has witnessed absolute mayhem following the demonetisation move with shops being looted and banks being vandalised.