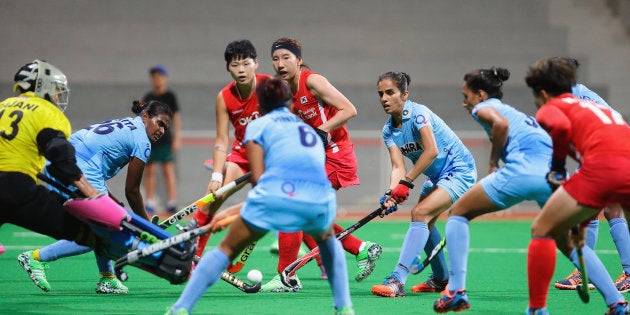 Earlier this week, when a few senior woman athletes walked into the Kanteerava stadium in Bengaluru, there were greeted with this message: "This is to inform you that, please do masturbating before practice..."
The obscene printed messages, signed by the "sports authority" were pasted everywhere in the washroom.
Sexual harassment of women is not rare. And it's not rare when it comes to women athletes either. They are often condemned for their dress code, high aspirations and objectified in extreme ways. What's worse is these women are forced to accept these circumstances as normal. After all "khel kud to mardo ke liye hote hai", right?
"I would change into my suit to get ready for practice, and the catcalls would begin," a national level swimmer tells Scroll.in talking about harassment women athletes face everyday. "Some days, I'd just stay home, not ready to be stared at constantly while I practised," she said.
This, for lack of a better word, is just sad.
A few years ago, former Olympic bronze medalist Karnam Malleshwari had revealed that women athletes in India are subject to sexual harassment not just by coaches, but also by federation officials.
Sonika Kalliraman, a wrestler turned model, had said that federation officials demand favours from men and women for inclusion in the team. "The federation president told me that I will never pick you. They wanted Rs. 50,000 from me. I am not scared of anybody, which is why I will never give in to anybody," she had said.
On one hand, we celebrate the success of Mary Kom, Sania Mirza and Saina Nehwal and on the other, women in sports have to face with forms of sexual harassment like their peers in various other professions.
It is probably a good time to look at the cases over the years and consider how active the sports community in India is in bringing perpetrators to justice.
India Hockey Captain Accused Of Sexual Assault (Jan, 2016)
In January, this year, Sardar Singh, India's national hockey team captain was accused of sexual harassment by his fiance who had alleged that that the veteran midfielder "mentally, physically and emotionally tortured" her. Months later, there has been no FIR filed against him, despite the sports ministry's promise of "stringent action" against the accused if if he is found guilty.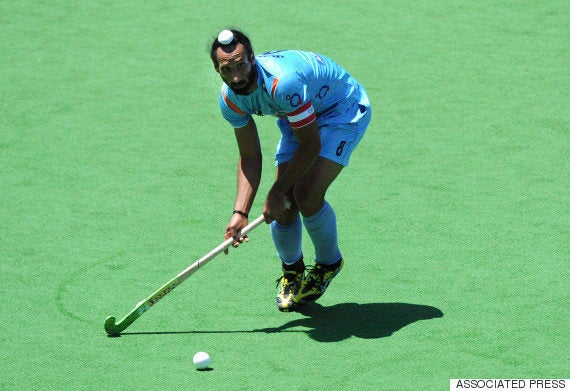 15-Year-Old Athlete Commits Suicide After Harassment (May, 2015)
A 15-year-old female athlete committed suicide, allegedly following harassment by seniors in May, last year. Three others, all undergoing training at Sports Centre of Sports Authority (SAI) of water sports centre at Vembanad lake, Alappuzha, Kerala were hospitalised, after they ate a poisonous fruit in an apparent suicide pact.
What happened after: SAI's director-general Injeti Srinivas said that he would submit his fact-checking report to the Sports Minister "in a day". The Kerala government, meanwhile, ordered its Sports Secretary K Shivashanker to probe the incident, apart from an investigation by police which had registered a case of unnatural death.
Since then, there have been no reports on this case.
A similar incident took place at SAI's hostel located at Cuttack's Barabati stadium. A minor girl athlete accused her athletics coach of beating her and sexually harassing her.
In her written complaint before the Mahila Police station of Cuttack, the 17-year-old athlete accused her athletics coach of touching her private parts deliberately.
What happened after: The coach was arrested under section 354A, 323, 294, 506 of Indian Penal Code and section 10 of POCSO Act.
National-Level Gymnast, Coach Booked For Sexual Harassment (2014)
During Asian Games 2014, gymnastics coach Manoj Rana and gymnast Chandan Pathak were booked for allegedly sexually harassing a female gymnast at the Indira Gandhi Indoor Stadium. The 29-year-old woman gymnast alleged that the duo made vulgar and indecent remarks about her clothes.
The Gymnastic Federation of India (GFI) promised strict action against Rana and Pathak if they were found guilty of the charges.
SAI director general Jiji Thomson, however, called it a "larger conspiracy resulting from the infighting" in the GFI.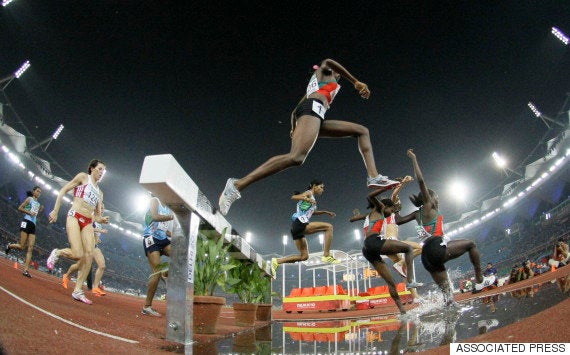 This is what he told reporters, making it sound like it was the victim's fault that she went to the police, and that they have done a sort of favour.
"The victim never complained to us. She should have registered a complaint first with SAI. She is not a part of the Indian contingent but was practicing at the stadium under the 'Come and Play' scheme. I can assure you we would have taken immediate action. But she went directly to the police. We have still launched an inquiry."
He also said that he cannot take action against Rana just on the basis of media reports.
What happened after: While the SAI launched a probe, Manoj Rana and gymnast Chandan Pathak, flew to Incheon for the 17th Asian Games. No news reports appeared after this.
Women Hockey Players Allege Sexual Harassment By Chief Coach (2010)
In 2010, a few members of Indian Women's Hockey team complained that they were being sexually harassed by the then chief coach Maharaj Krishan Kaushik. The incident came to light when Th. Ranjitha Devi sent an email to Hockey India.
The accused also happens to be a Arjuna Awardee.
Ranjitha Devi said that she was subjected to sexual harassment and that she was not considered for inclusion in the team for not acceding to the coach's 'demands'.
What happened after: While Hockey India sacked Kaushik after he was proved guilty, a plum job awaited him. In 2014, he was appointed as the high performance manager for the Central Zone. Kaushik was made responsible for training the coaches of academy and states players.
ACA Secretary Asked For Sexual Favours For Inclusion In Team (2009)
The women's team accused the Andhra Cricket Association (ACA) secretary and Team India manager V Chamundeshwarnath of asking for sexual favours in order be selected. The ACA sacked the secretary and the police booked a case against him following the complaint.
Former captain of Andhra women's cricket team Savita Kumari also lodged a complaint with the ACA accusing Chamundeshwarnath of misbehaving with women players during training camps.
Last year, former Ranji cricketer, Durga Bhavani Maddineni, who had filed a case against Chamundeshwarnath allegedly committed suicide. Though the reason for her suicide was not confirmed, according to reports, the cricketer had withdrawn her case against him only a few days before the incident.
What happened after: The probe confirmed that Chamundeshwarnath was guilty and the the Andhra Pradesh ADGP's report indicted him.
Female Boxer Commits Suicide At Stadium (2009)
In 2009, a young national level boxer chose to end her life following the continuous onslaught of harassment by her coach. Twenty-one-year-old S Amaravathi consumed poison at Hyderabad's Lal Bahadur Stadium for not being able to cope with constant altercations with her coach Omkar Yadav.
A junior national boxing champion, Amaravathi had bagged a silver medal at the Southern India Women Boxing Championship in 2004 and a bronze at the Senior National Boxing Championship in 2006.
What happened after: An inquiry was ordered, but hostel authorities denied the charge saying the medal-winning pugilist was suffering from low self-esteem.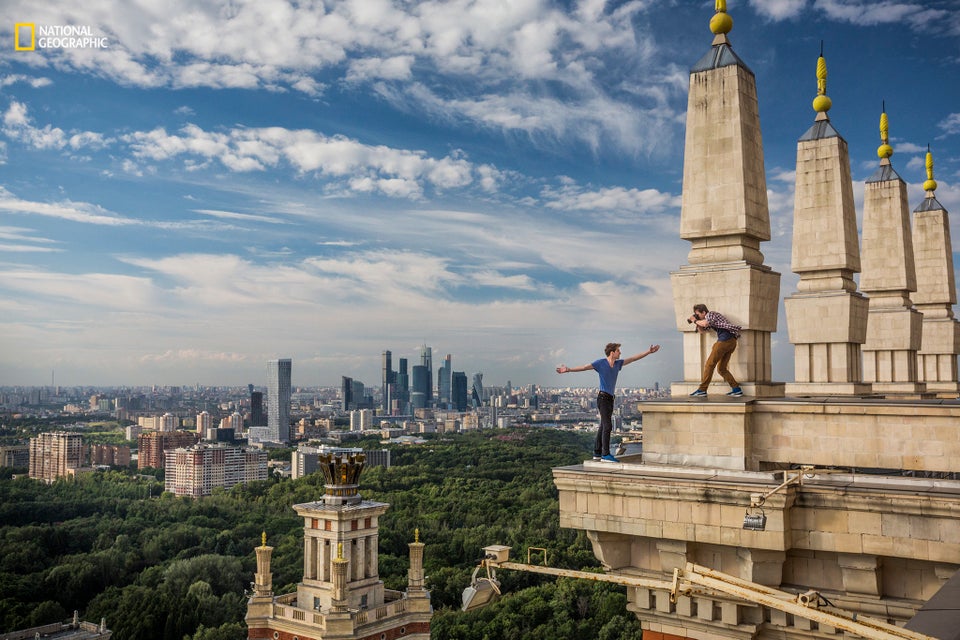 7 Incredible Pictures From National Geographic's Best Photos Of 2016
Popular in the Community