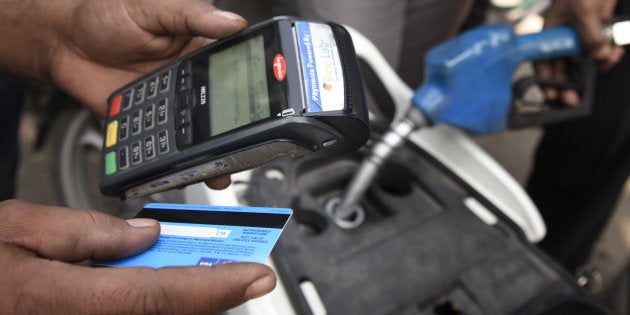 The convenience of cashless payments is hard to beat. A quick swipe of your debit or credit card, or pushing a button on the phone has become so simple that you can frequently lose track of how much you're spending.
To make matters worse, if you're an avid online shopper and tend to fall for attractive e-commerce offers and discounts, you're probably using your card more often than you even realise. Every so often, a steep credit card bill at the end of month can perhaps put you off using your credit card for sometime, but with debit or payment apps, there are rarely any such shock reminders, leaving you to rely entirely on your own financial discipline.
Here are a few online tools that can help you manage expenses and cashless spending, and stay within your desired budget.
Walnut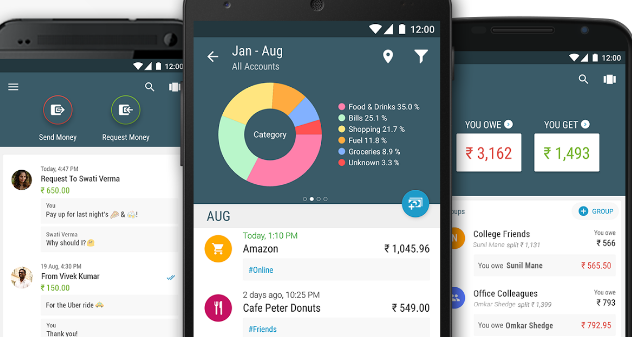 Walnut is a money management app that automatically tracks your monthly spending and bill payments. You can view your spending patterns across different categories such as food, travel, shopping, among others. Walnut says it analyses your SMS inbox on your phone and detects important spending information that you can monitor.
Money View Money Manager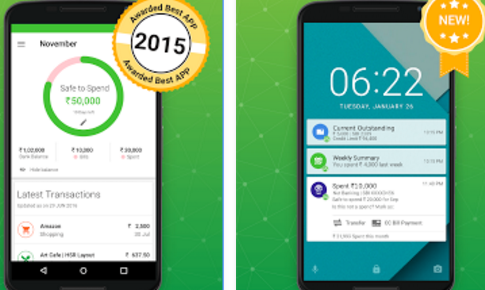 This app analyses your transactions by reading your SMS messages and pulls together data in account balances, expenses and ATM withdrawals, to help you view your spending. It says it does not read your OTP or personal SMS messages. However, it doesn't currently appear to work with digital wallets, its users say.
Qykly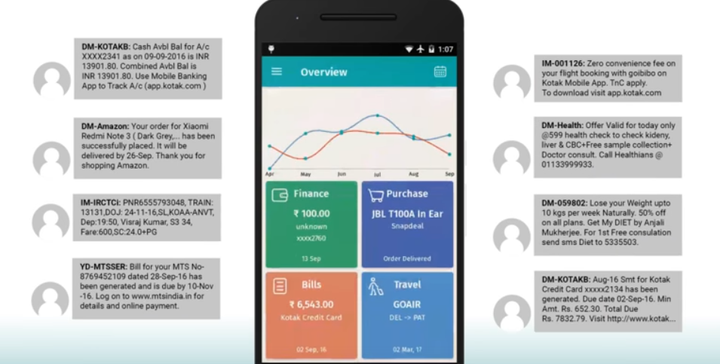 Qykly analyses your SMS inbox and tracks spending, bills, travel ticket bookings, online purchases, and movie bookings, among other transactions. It also can sync with multiple bank accounts, monitor your balance in different online wallets such as Paytm, mobikwik and Payu, along with helping you set monthly budgets and providing you visual insights into your expenses.
Moneyfy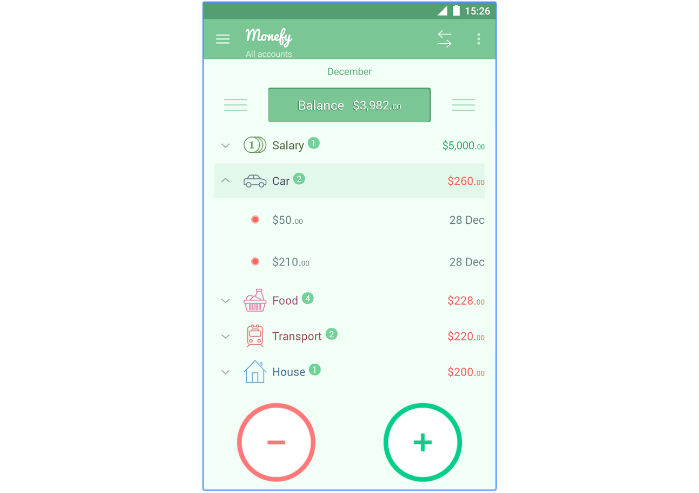 This app will let you punch in your expenses on-the-go across different categories for viewing and analysing later. It won't automatically read your SMS inbox. You can also use this to budget and to view your spending patterns in informative charts.
Mvelopes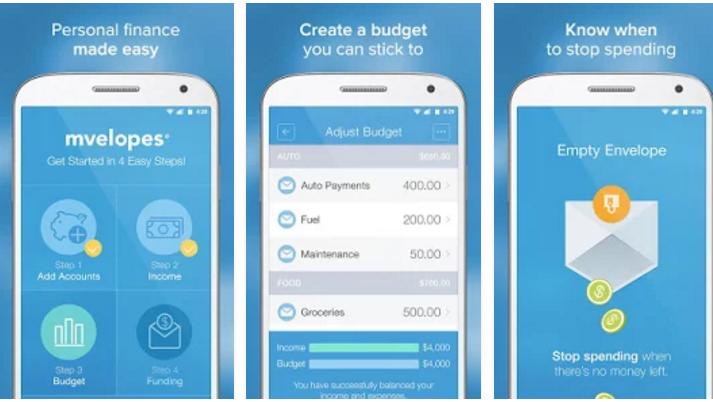 Mvelopes is a digital version of the traditional envelope budgeting method to help you plan and track your personal budget. You can also receive feedback on where you are spending and how much money you have remaining.
Money Lover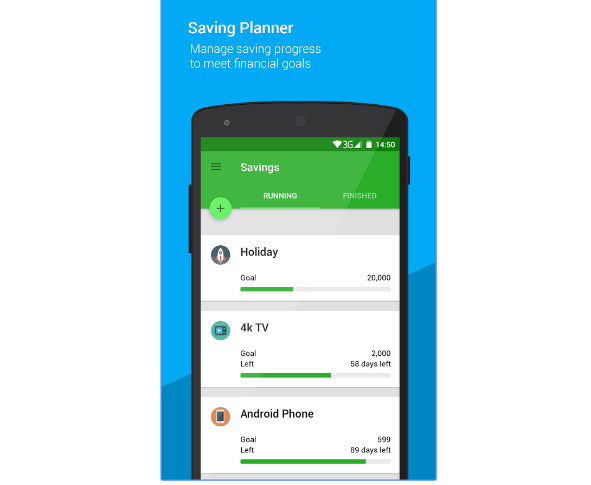 Money Lover also has an expense tracker to record daily transactions, budgeting tools, and bill reminders. It also syncs data across devices and helps you visualise your finances and spending in colorful charts.
Your own bank's personal finance tool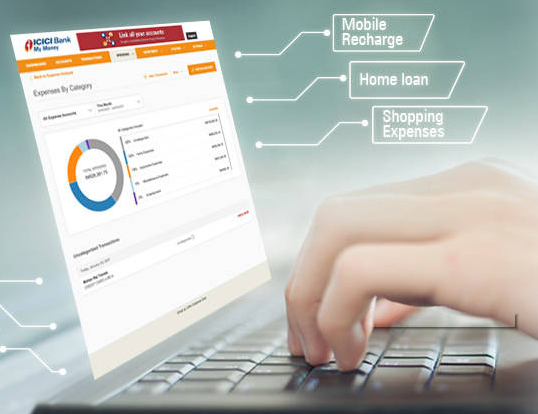 Many banks have also begun offering their customers insights into their transactions to help them plan and save better. For example, ICICI Bank's 'My Money' is a personal finance management tool that can help you plan your finances and track your expenses by categorising them and setting budgets and e-mail alerts. Kotak's 'MoneyWatch' can sync with other bank accounts, insurance, loans, fixed deposits, credit cards, and investments to help you manage money. It can also generate reports on your spending patterns and track the performance of your investments.
So make sure you check with your bank what tools it already has if you're wary of third party mobile apps.
7 Tools That Can Help You Spend Wiser