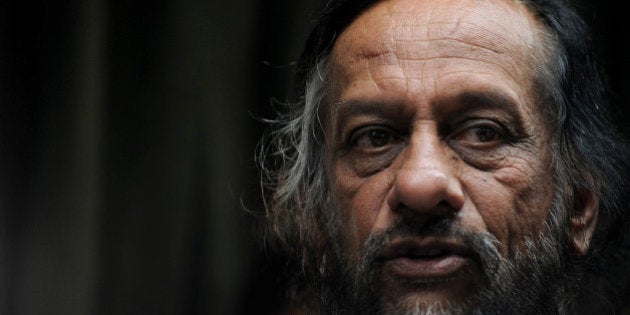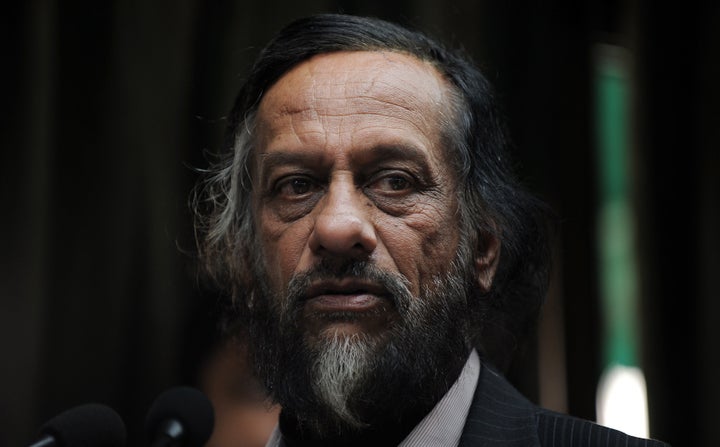 More than a year after sexual harassment allegations at The Energy and Resources Institute (TERI) forced R.K. Pachauri to retire from the UN's Intergovernmental Panel on Climate Change (IPCC) and a month before the matter finally goes on trial, the embattled climate scientist has broken his silence in a series of interviews to The Guardian.
"Through them, Pachauri mounts a peculiar defence, and the publication mostly unquestioningly laps it up. In doing so, The Guardian neglects more than a year of reporting in India that has chronicled Pachauri's efforts to hang on to executive powers at TERI even as an investigation was underway. All of this took place despite an internal probe by the organisation which found him guilty."
The thrust of the story is Pachauri's defence that his email and devices have been hacked. This defence has been considered and rejected by the Delhi Police, the investigating agency in the case, but this only finds mention in the story as a claim by the complainant's lawyer. The publication allows him to air the claim, days before trial is due to start in India, that the complainant had "actively flirted" with him. The complainant told HuffPost India that the publication asked her for her response, but in the end published only part of it.
The claim that this was all a giant conspiracy hatched by climate change deniers gets sympathetic accommodation in the paper. This is not to say that Pachauri does not have a right to air his version, even though he has approached the courts repeatedly to restrain the media. But perhaps the newspaper could have been more circumspect in its accommodation of his claims by reviewing all that has gone down since the filing of the complaint, rather than limiting its third party voices to an English columnist whose relevance to the story is that he has once in the past been critical of Pachauri. The surprising element in the story is how little pushback Pachauri receives, despite how events in this case have played out.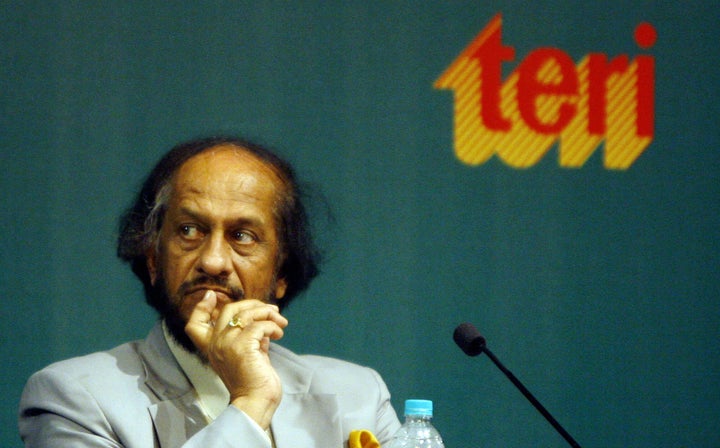 Here are 9 relevant issues that I wish The Guardian had discussed.
The police complaint was not out of the blue
Pachauri has claimed that the woman researcher gave him "absolutely no warning" before complaining against him. Interestingly, the exchange of messages that Pachauri has denied suggest a different story. The texts that police has submitted as evidence in court suggest that not only did the woman repeatedly ask Pachauri to desist from making any sexual advances, the woman first complained to TERI's HR on 9 February, then to police on 13 February, and the FIR was finally registered on 18 February last year.
TERI's internal committee report found Pachauri guilty
A detailed report submitted by TERI's internal committee examining the sexual harassment case found Pachauri guilty of the allegations made against him, but was stayed almost immediately, pending further investigation, when Pachauri questioned the veracity of the reports in front of an industrial tribunal. He claimed that the investigating committee had not followed proper procedure in verifying the woman researcher's allegations. However, the climate think tank is Pachauri's domain, and there is no reason why his own organisation would be in cahoots with the complainant or any "enemies". Yet, the report was ignored and the head of the internal committee finally resigned without assigning a reason for her sudden exit.
A researcher quit TERI alleging he was facing pressure to help settle the matter out of court
A male researcher quit TERI in January this year alleging that he was under pressure from seniors at the organization to get the sexual harassment allegation settled out of court.
TERI's handling of the case has been criticized
The climate think tank's handling of the complaint is at stark contrast with the IPCC's, from where Pachauri resigned the same week the allegations first surfaced. Instead, not only was Pachauri allowed to continue operating as director general of TERI, its governing council even promoted him to executive vice chairman later, refusing to take into account the allegations against him and applauding him in press statements. It appointed another DG to replace Pachauri but insisted it was nothing to do with the police case against him, and eventually directed him to go on leave only a year later, after immense public pressure and criticism from its own people. In the interim, Kiran Mazumdar-Shaw, one of the business leaders of India, resigned from the TERI governing council citing "moral responsibility".
Effectively, Pachauri was allowed to continue holding a position of power in the organisation for a year following the charges, while investigation was ongoing and witnesses who had to be examined continued to report to him, sending a signal of invincibility, even as the complainant left the organisation after what she described as a bitter experience post her complaint. It strikes me as unlikely that The Guardian would be supportive of a person seen as exercising every lever of power available while being accused of sexual harassment by a junior colleague, were it to unfold in the UK.
Pachauri's claim about hacking has already been dismissed by the police
It has been over a year since Pachauri's first lawyer, Pawan Duggal, told journalists that his client's emails, computer, and phone had been hacked. Yet, Pachauri's subsequent counsel never managed to establish this or lodge a formal police complaint in the matter, and Delhi Police's own investigation in the sexual harassment complaint has rejected this claim. If his electronic devices were indeed hacked, wouldn't it be the most important piece of evidence his lawyers would try to establish through a police investigation? Interestingly, Duggal, a cyber law expert, pulled out of the case early on, citing "professional reasons".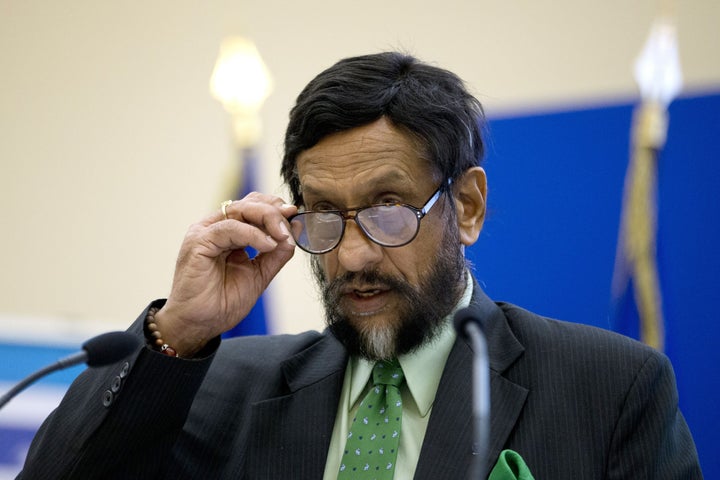 The complainant has listed not just emails, but also text messages
In its 1500 pages-long chargesheet that Delhi Police submitted last month, analysis of call records indicate that Pachauri had sent various texts to the complainant while the two were in different locations. While Pachauri has claimed he never checked his "sent" emails and managed to miss the thousands of emails allegedly sent back and forth by him and the woman complainant, the interviewer neglects to ask if the texts were also similarly sent by those out to destroy him.
If Pachauri never saw the correspondence, how did he infer she was "actively flirting" with him?
Even though Pachauri's spirited defence rests on his electronic devices being hacked and him having no knowledge about the correspondence between him and the woman researcher for a year and a half, he still told Guardian that the complainant "actively flirted" with him, and even tried to get him to give her a double promotion. To me, this raises a strange contradiction — how did he have selective knowledge of some of her alleged overtures on email, and miss his apparent replies to her at the same time?
What is the connection between threats from climate change deniers and this case?
Perhaps the most peculiar of the defences put forth by Pachauri is the alleged connection between death threats he claimed to have received from nameless, faceless trolls whose numbers appear to come from erstwhile East Germany, and the serious legal battle he is facing in New Delhi on sexual harassment charges. A line in the Guardian piece unwittingly characterises my own confusion: "He says he suspects strongly, but cannot prove, that there has been a coordinated attempt to destroy him professionally and personally and that money may also be involved. (emphasis mine)".
It is unsurprising that as IPCC chief he has been targeted by various groups that don't agree with his policies. But his attempt to characterise the sexual harassment allegations as part of this should have been met with some pushback by the reporter. Instead, what we are treated to is another British journalist's conspiracy theories without any independent verification or backing.
Plenty of people unconnected with climate change have been disgusted with la affaire Pachauri
It is important to mention here that Pachauri has not only come under attack from people who are unconnected with the debate on climate change. Prominent human and women's rights activists Indira Jaising and Vrinda Grover have spoken out against his continued charge of TERI. Others who demanded his resignation and action against him include former Planning Commission member Syeda Hameed, All India Progressive Women's Association secretary Kavita Krishnan, Jagori director Suneeta Dhar, senior journalist Pamela Philipose, PUCL national secretary Kavita Srivastava, and JNU professor Nivedita Menon, as reported here.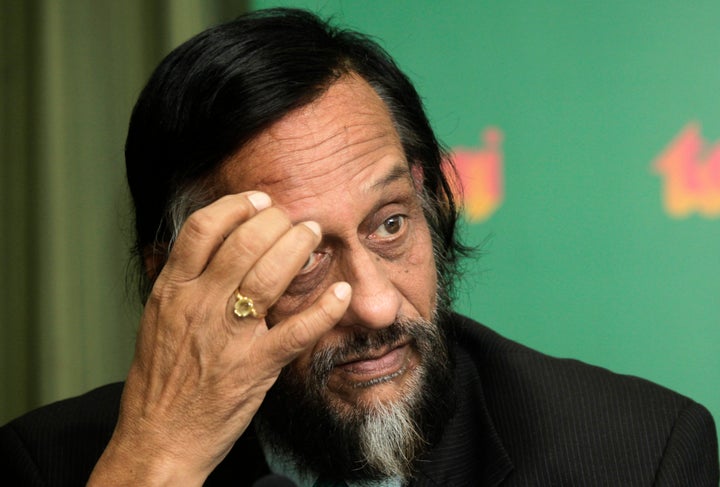 The piece also refers to a former editor of The Economic Times, who has called for Pachauri's resignation, and is currently a fellow at the Cato institute, which the article says has funded climate sceptic think tanks. Though it would normally be hard to argue that a serious-minded newspaper's inconvenient news coverage is influenced by a former editor's affiliations and be taken seriously, it's presented, uncontested, as a sort of a closing argument to the piece.
(Disclaimer: HuffPost India is published in association with The Times of India Group, which also publishes The Economic Times).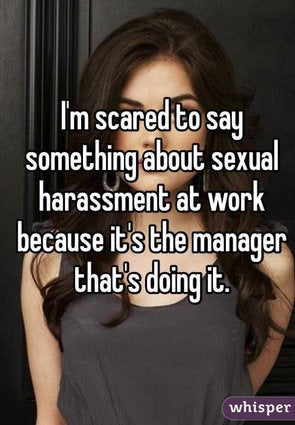 Tales Of Sexual Harassment At Work
Popular in the Community