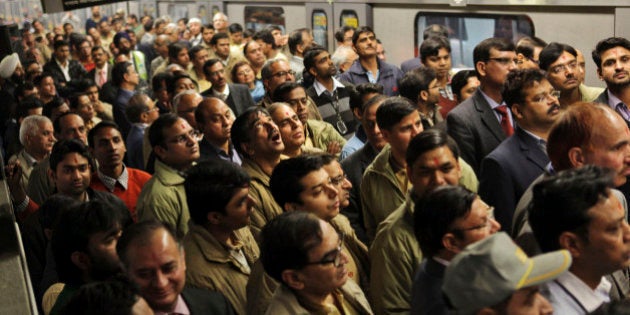 The feeling of being packed like sardines in a can is something most Delhi metro users have experienced. We asked your fellow passengers and Dr. Vipul Rastogi, a mental health and quality of life expert at the Medanta Hospital in Delhi, for a cheat-sheet that helps you cope with rush hour. Dr. Rastogi says you can't always control your macro environment, but you can improve your micro space.
Trains are frequent, so consider waiting for the next one. If you can't stop-won't stop, then read on.
Vikram Jaitley, a 29-year-old advertising executive, says he tunes out the crowd by planning future vacations. Dr. Rastogi recommends avoiding thinking about office work because it increases stress.
3. Favourite songs and a Rubik's cube
Honey Gupta, a 26-year-old accountant, says he listens to music and plays video games. "Definitely helpful. Puts you in a zone so your mind is diverted from your macro environment," says Dr. Rastogi. Simple gadgets like the Rubik's cube help to improve concentration.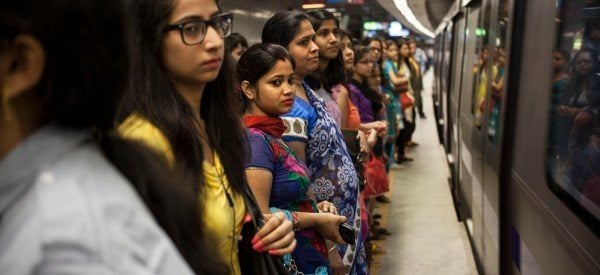 Have your books and e-readers in hand before boarding. Squirming and reaching into your backpack will bother other passengers crammed in with you. Those unwieldy newspapers can be rolled into compact scrolls.
Simseng, 26, and Rambing, 28, are police constables and friends, who cope by chatting with each other. Dr. Rastogi recommends riding the metro with a "travel buddy" to make the journey fun, or at least more bearable.
Kavita Majumdar, our HuffPost India blog editor, relaxes in the metro by making up cool stories about fellow passengers: where they work, where they're going and what they're going to do when they get home.
Dr. Rastogi advises carrying water to avoid dehydration because of anxiety or excessive sweating, taking deep breaths and standing near the door to catch fresh air when the doors open at stations.
Avoid heavy backpacks and uncomfortable shoes.
Clench and unclench body parts (you know the one's we're talking about) to keep the blood flowing. Dr. Rastogi also suggests stretching exercises for your neck, arms and legs (room permitting).
Refrain from pushing and let passengers off the metro before getting in.