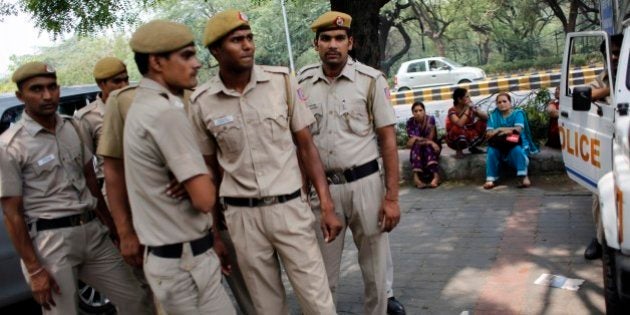 A 90-year-old Dalit man was attacked with a pick-axe and then set on fire by an upper caste man, when he tried to enter a temple in Uttar Pradesh's Hamirpur district on Wednesday. According to Hindustan Times, Chimma, along with his wife, son, and brother turned up at the temple, when a man called Sanjay Tiwari stopped them.
A Navbharat Times report says that Chimma, a resident of Bilgaon, was on his way to Gaya to pay his respects to his forefathers in accordance with Hindu rituals. However, as was the tradition in the family, he decided to visit the Maidani Baba temple first. When he turned up at the temple, Tiwari, who police identified as belonging to an upper caste, refused to let him enter and insulted the family for being Dalits.
When Chimma didn't pay heed to him, Tiwari repeatedly hit him with a pickaxe. Terrified, his family members — all elderly people — ran to get help from onlookers and passersby; however, no one came forward, reported the Navbharat Times. While Chimma's family was looking for help, Tiwari poured kerosene on the nonagenarian and set him on fire. However, it was too late and Chimma was dead. Navbharat Times says that the body has been sent for post-mortem.
Tiwari was later apprehended by the police and was found to be an alcoholic. Two of his aides are on the run.
This incident adds to the troubled history of Dalits in Uttar Pradesh, which includes horrific incidents that took place just this year. For instance, in June, a Dalit girl was thrashed and threatened with murder by women all because her shadow fell on an upper caste man. According to the complaint lodged by her father, the girl was fetching water from a hand pump in Ganeshpura village, when her shadow 'touched' an upper caste man passing by the pump. The women in the man's family then attacked her.
Before that, in March, upper caste men set a 17-year-old girl on fire in Pattherdawa village because she wanted to pursue her studies and was preparing to take her intermediary examinations.