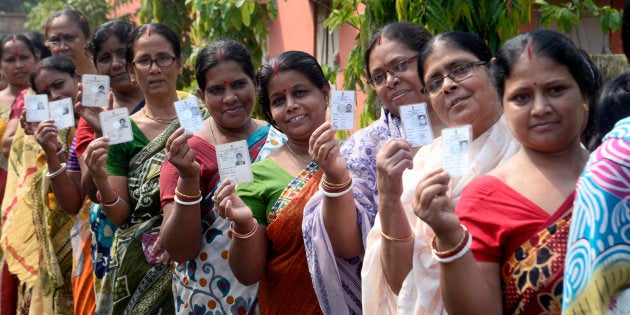 A report published by McKinsey&Company suggested that even a 10% increase in women's workforce participation could add $770 billion to India's Gross Domestic Product (GDP). In a report titled "The power of parity: Advancing women's equality in Asia Pacific", the consultants pointed out that women's work force participation in India is limited to just 25%.
According to the report, India is among the six countries furthest from gender parity in work. The others are Bangladesh, Japan, Nepal, Pakistan, and South Korea.
Overall, the report stated, by increasing women's participation in the workforce across countries of Asia Pacific, they could add 4.5 trillion to their collective annual GDP by 2025. The report added, "The largest relative GDP opportunity is in India, which could achieve an 18 percent increase over business-as-usual GDP, or $770 billion."
Women's participation in India has declined over the last decade. According to World Bank data, in 2008, women constituted 26.8% of India's workforce. By 2017, the number had dwindled to 24.7%. India's lags way behind the global and Asia-Pacific average of women's workforce participation as well. According to the McKinsey report, women contribute 36% to GDP and make up 37% of the workforce in the Asia-Pacific region. This is in sync with the global figures of 36% and 39%. The same report also questioned that with the kind of economic progress India has been witnessing, the number should have improved, but it hasn't.
The report, however, points out, "However, the positive news is that it has already progressed faster than any other Asia-Pacific country over the past ten years, largely due to advances in education and a reduction in maternal mortality (although from a lower base than many other countries in the region). India can now build on this achievement." It isn't clear the indicators they took into account while determining 'progress' because according to data from World Bank, participation of women has only declined.
While preparing the report, McKinsey said, they considered two strategies through which India can increase women's participation in the workforce. The first way suggested was by increasing women's access to 'digital technologies and financial products', which according to the company, will strengthen financial statuses of women and encourage entrepreneurship. Apart from that, the report suggests an overhaul of the social structure which has women spending too much time on unpaid care work like bringing children up, housework which are traditionally burdened just on women.
Popular in the Community