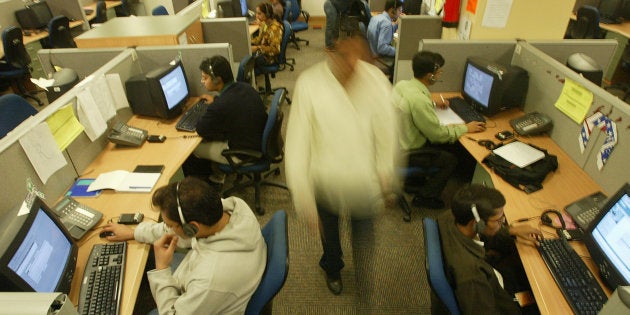 A 25-year-old techie from Andhra Pradesh, employed in Pune, allegedly jumped off the sixth floor of the hotel he was staying at and killed himself. Reports mention he left a suicide note in English saying, 'In IT there is no job security. I am worried a lot about my family'.
Gopalakrishna Gurupsasad, who was working with an IT company, is survived by his parents and sister. People who knew him describe Guruprasad as a hardworking young man with an amiable disposition by most accounts. However, turns out that he was so anxious -- reportedly about losing his job -- that he first tried to slash his wrist by inflicting over two dozen cuts. When that didn't work, he allegedly decided to take the drastic step that left him dead.
The immediate trigger for Guruprasad's tragic death seems to have been professional worry, coupled with a lingering apprehension of letting down his family, but it needs to be seen in the larger context of India's IT industry.
In the last few months, the IT sector, globally, has gone through a sea change, since US President Donald J Trump decided to modify the existing rules of granting H1B visas to highly-skilled migrants. As a report in the Hindustan Times pointed out, Indians got 70% of all H1B visas granted by the US in 2015. But after the recent changes in the US's policies 86% of Indians living there on H1B visas would be affected. Indirectly, it would hurt the amount of remittances coming into India from abroad.
On the heels of this alarming development, Indian tech companies like Infosys, Cognizant and Wipro have announced huge layoffs to downsize their existing employee strength. As many as 56,000 people may lose their jobs this year, with several hundreds already being fired or asked to resign with a severance package.
Under these circumstances, software engineers, already working in an industry where both stress levels and employer expectations are unrealistically high, are facing an even bigger threat everyday. Having already invested significant funds and time to train as engineers as well as building a career in such a competitive industry, IT workers are likely to react drastically to losing their jobs. Guruprasad's death could well be a result of such panic and hopelessness.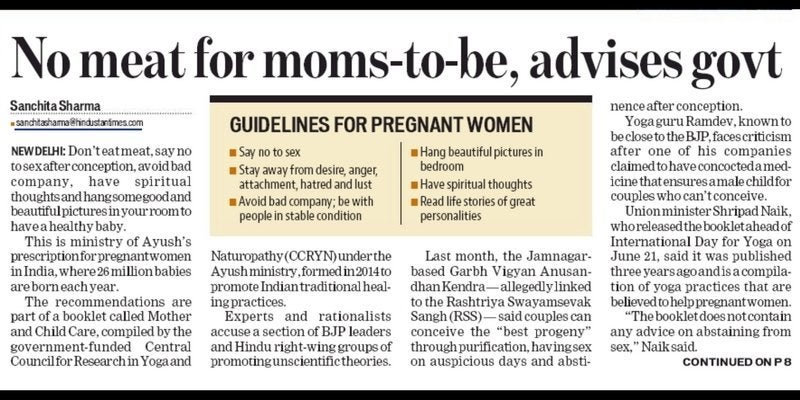 How Different Newspapers Covered The Ayush Ministry's Advice To Pregnant Women
Popular in the Community