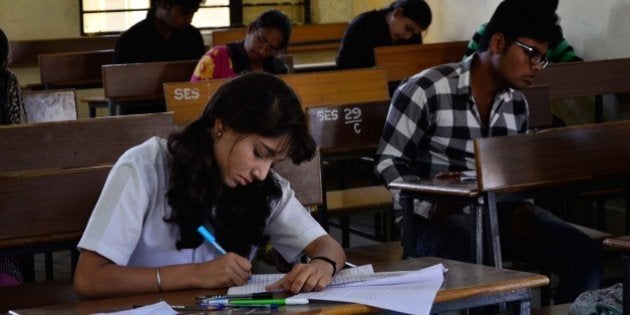 Students of 12th standard appearing for their Boards were in for a shock on the day of their Mathematics examination this year. According to The News Minute, over 115 petitions were filed on Change.org in the last 24 hours by students and parents requesting leniency in the evaluation as the paper was so tough it reportedly made students cry.
The issue was also raised in the Lok Sabha by Congress' KC Venugopal who, during Zero Hour, said, "It was very lengthy. Maximum questions were from outside the syllabus. It was reported that questions were tricky...students found it difficult to complete the exam on time."
Joining him, AIADMK's SR Vijayakumar added, "I request the Human Resource Minister to look at the issue and tell the CBSE to be liberal in valuation."
The mathematics paper was traumatic for the parents as well. "What are you trying to judge in a teenager by giving them such papers? The questions were not at all from NCERT. We made our daughter practice question papers for the last five to six years of different regions in the country. It actually pains that the efforts of two years of Class XI and Class XII are ending this way," a parent of a Class 12 student from Chennai said.
N K Premchandran of RSP said tens of thousands of CBSE students were "adversely affected" by the mathematics paper as 80 per cent of the questions were very difficult and also out of syllabus. Ramesh Bidhuri (BJP) blamed the UPA government, saying they have set up a system which tries to "suppress bright Indian students".
Parliamentary Affairs Minister M Venkaiah Naidu said such an issue has "nothing to do with this side or that side. The matter deserves enquiry," he said, adding that he would refer the matter to the HRD Ministry.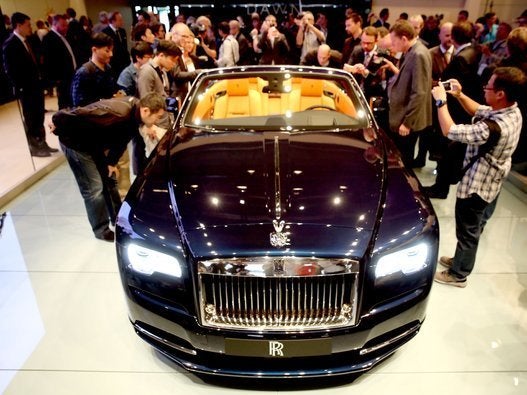 PHOTOS: Say Hello To Dawn, Rolls-Royce's 'Sexiest Car Ever'
Popular in the Community