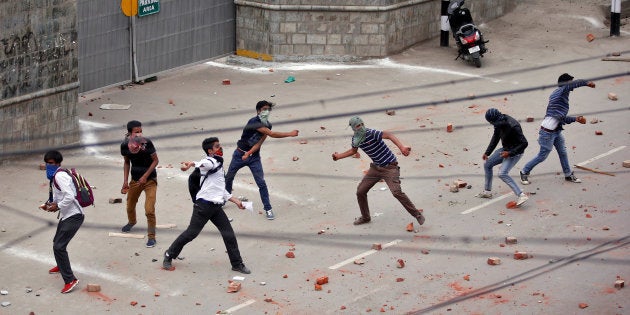 SRINAGAR: I was only 17 in 2010. In the uprising that year, I was moved by the killings by security forces, moved enough to become a stone-pelter myself. I would secretly run away from home and pelt stones at the police and CRPF soldiers. It began with anger and frustration at what security forces were doing, killing innocent people. I, like everyone else, felt we needed Azadi from them. Soon it became a daily habit.
I regret it because I have seen so much violence and death in Kashmir, and feel that violence serves no purpose. Many across the world have achieved their political goals with non-violent protests. People feel non-violent protests don't help. Those are not allowed anyway. If people organise a non-violent protest, the government imposes curfew, declared or undeclared. Angry youth pelt stones in response. What kind of democracy bans non-violent protests?
But that does not make me condone stone-pelting or militancy or any kind of political violence. What does violence achieve, apart from taking our own lives? Since 2010 I have read a lot, I have outgrown the unthinking passion of the teenage years. Stones, bullets, pellets, blood, death--they achieve nothing. We are only destroying our society with violence.
I feel strongly against violence also because most of those who pelt stones, most who lose limbs and eyes and lives, are from poor families. Not well educated, they are easily brainwashed, driven by the collective passion of society around them. They become emotional too quickly, thinking they will get Azadi by pelting stones.
The CRPF and me
In 2010, I was new to violence. After the police caught me, my family helped me reform and get myself a career. For some time it was difficult, I wouldn't be able to sleep just thinking and remembering the things I did, how I played with my life and what I saw. There was a fellow stone-pelter, I saw his skull crack open by a bullet next to me.
There was one occasion when, to my surprise, my group of stone-pelters managed to overpower a lone CRPF solider in a vehicle. I remember the look in his eyes, terrified for his life. We let him go after beating him up.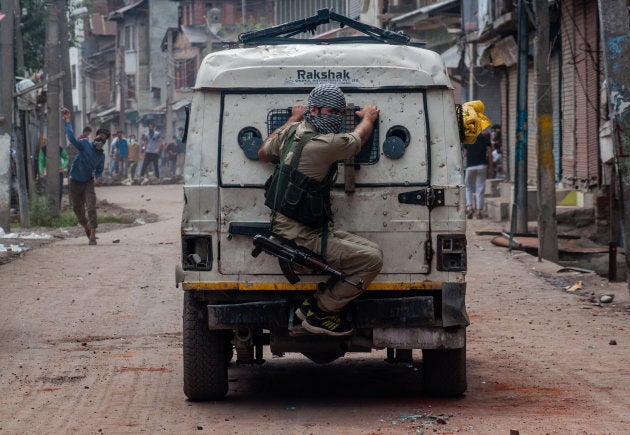 Back then, this used to feel like revenge for what they were doing to us. Pelting stones used to give me sukoon, inner peace. But in 2016, ironically, I found myself in a situation where I helped save CRPF men.
There was a curfew and a group of CRPF men were caught unawares by a group of stone-pelters. The stone-pelters were part of a funeral procession. The soldiers were trembling with fear. Along with some elders, we gave them cover and asked the stone-pelters to go away. We became 'human shields' for them, you could say, but on our own.
'Kill or die'
These teenaged stone-pelters were 8-10 years when I used to pelt stones in 2010. They have grown up seeing stone-pelting every other day. They have seen so many die in their mohallas that they have no fear of death. They want to die. When they pelt stones these days, the popular slogan is, "Maaro ya mar jao." Kill or die. The slogan brings out even greater intensity of stone-pelting and that's why the response from security forces is also greater.
So many people have died since the 90s, and these days, so many more want to die. It's an obsession, Azadi. Violence by the police, paramilitary forces or the army fuels the Azadi obsession even more. The more security forces repress them, the more people are willing to die. They see their death as sacrifice to bring peace and get rid of violence once and for all.
Hum kya chahtey?
The word people use along with Azadi is zulm, oppression. This is where India is wrong. If India wants to stop stone pelting and militancy, it should stop giving violence as answer. That is why people shout the slogan, "Chheen ke lenge Azadi," we will snatch freedom, meaning that India won't give it by itself.
Azadi means different things to different people. To some it means an independent state, to others it means only demilitarisation, to yet others it means Pakistan. To me it means autonomy--by which I mean India should stop interfering in our internal affairs. Azadi--an independent nation-state of Kashmir--is an impractical mirage.
Even if we got it, it would be difficult for a small place like Kashmir to do be prosperous and sovereign amidst big powers. It is a more practical goal than Azadi to just want to reach a situation where people don't have to die. The Musharraf-Manmohan four-point formula makes a lot of sense to me.
The difference between 2010 and 2016
The main difference between 2010 and 2016 was Burhan Wani. Burhan's images with the gun romanticised militancy. He became a resistance poster boy, and public support for militancy was back. In 2010, people were very clear they wanted to agitate for Azadi without using guns. No more.
As violence has spread from Srinagar to south Kashmir, from towns to villages, the youth today are more radicalised than they used to be in 2010. Radicalised in every sense of the word--political and religious both. People want a solution to the impasse--elders often say they want a solution, the youth will say Azadi. India doesn't listen to people.
For most people, religion helps them with their fight; the fight itself is not about religion. That may be changing. Zakir Musa, the former Hizbul Mujahideen commander who has said that Azadi is about Islam, has many fans among the youth. The Hurriyat and his own Hizbul may have shunned him, but many young people endorse his views. There are secular, liberal Kashmiris too, but the popularity of Islamism is on the rise. It's a trendy global Islamism. There are those who profess Islamist ideology so extreme it mirrors the ISIS.
India hates us
I know many Kashmiris who used to be pro-India but they turned into Azadi supporters in 2016. They did so because they feel the narrative coming from Delhi is that India hates us, both for being Kashmiri and Muslim. That is the sense people get from the actions of the RSS and the Modi government, as well as the Indian news channels that broadcast blatant lies about us every night. When India has decided it doesn't like us, why would any Kashmiri like India? This is why, pro-Pakistan sentiment has also risen, rhetorical as it may be.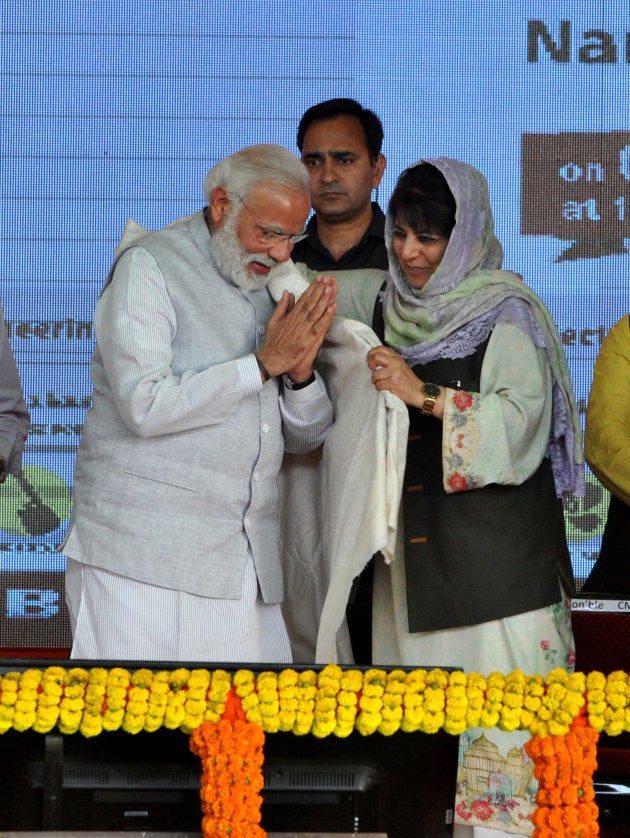 The PDP (People's Democratic Party) led by the Muftis have joined hands with the BJP. People are angry with this unholy alliance. The PDP-BJP government has BJP ministers from Jammu who are known for their anti-Kashmiri views. We used to call Omar Abdullah names in 2010 but when we see Mehbooba Mufti, Omar appears smarter and wiser by contrast. There was an uprising in 2010, 112 Kashmiris died, but things seemed to calm down the next year. But with Mehbooba and Modi's handling, things are only getting worse. Mehbooba Mufti's statements in 2016 fuelled even greater anger amongst people. People see the Modi government as the most anti-Kashmiri government in Delhi ever.
How stone-pelters become militants
Thanks to the government's handling, the situation is so bad that there are young people wanting to blow themselves up as suicide bombers. There's more violence around the corner, not less. This saddens me no end. We suffered so much due to violence in the '90s, a similar tumult awaits us.
Many stone-pelters from my time are or have been in jail for long periods. They are subjected to torture in jail and harassment outside by the Jammu & Kashmir Police. They are slapped with case upon case, made to run around police stations and courts for years. The police doesn't let them move on with life and reform themselves the way I did. The police gives them more zulm upon zulm, as a result they want Azadi and only Azadi. This is how stone-pelters turn into militants. Most Kashmiri militants were once stone-pelters.
Seeing differently
Every day someone dies in this conflict, more people join the militants, security forces die. The more they try to control it, the more it goes out of hand. I met a 14-year old in Downtown (the old city of Srinagar). I suspected he was into stone-pelting. He denied it but I felt he was lying. I grilled him hard and he admitted he runs away from home to pelt stones secretly, just like I used to. For all these years he has seen stone-pelting in Downtown from his balcony, that's all he knows, stone-pelting for Azadi. He said he was ready to die. I tried to scare him away from stone-pelting. I said you won't die, you will be blinded by pellets. And once you lose your eyes you will hate yourself, I told him, and your parents will hate you. He promised me he won't pelt stones anymore, I hope he doesn't.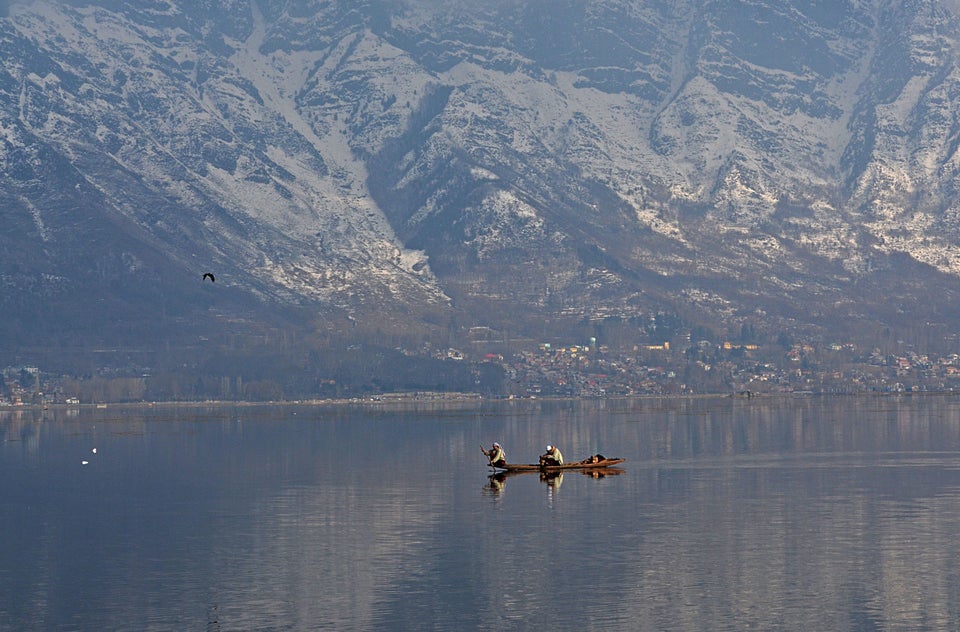 Kashmir Winter Wonderland