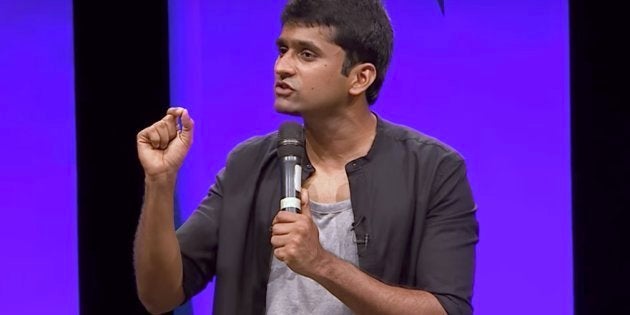 Last week, Union Minister M Venkaiah Naidu decided to educate the country. In a press briefing, he said that the citizens of India should make efforts to learn Hindi since it is the 'national language' of the country.
Since then, Naidu has received a lot of flak. For one, Hindi isn't the national language of the country, it's the 'official' language. Second, for trying to impose a language on many states that don't speak the language.
In fact, for a while now, activists have been protesting against the Hindi in sign-boards of Bengaluru's Metro rail and general imposition of Hindi in southern states.
So, standup comedian Aravind SA decided to summarise exactly why Tamils don't speak Hindi. And what a great time to do that! The Newsminute first spotted it.
"You know why we like to irritate you people?" the comedian asks the audience sitting on the front row, addressing them as 'North Indians'. "Because you people did a f*** all tribute to us called Chennai Express and Lungi dance," he said.
He picks up lyrics from the popular song 'Lungi dance' and explains why it is not a tribute to Rajinikanth at all. "Coconut me lassi milake? Which state is known for coconut? Which state is known for lassi? What does it have to do with Tamil Nadu?" he asks the audience.
He picks out all inaccuracies and ludicrous stereotypes in the song.
The YouTube video has gone viral and has nearly 3 lakh views in just two days.
But a lot of people are not appreciating Aravind's humor.
"if ur f**** proud of ur culture Dan evry1 is proud of der ...if u wanna speak in Tamil only Dan why the f*** do u study in a English medium school Dan ??? selfish people ...insult people & would never help other Indian brothers ," read a comment on the video.
"I am not getting why South Indian people get offended over HINDI. it's just a language. A language is a medium via which we communicate. and the only reason for Hindi as the official language is it is the only language somewhat similar to SANSKRIT(maximum Sanskrit) Thank god u people don't have issues with NATIONAL ANTHEM. Coz that is in Bengali, ya now try to make it in Telugu," read another comment.
Many of the comments are abusive, takes a dig at the performer's accent and in all just goes to prove that the stereotypes that exists about the people from South India. Exactly what the video was trying to explain.
One of them also explained to him why he is an 'idiot' for not being able to understand the song, which is an apparent tribute to the superstar Rajinikanth. "Idiot by that song we are showing respect towards legend Rajani Sir.Dont take it in a wrong way.You are really dump artist who is unable to understand the tribute of this famous song," it read.
Of course many to came to the comedian's defense and said that it was just a joke, so there's nothing to be offended about.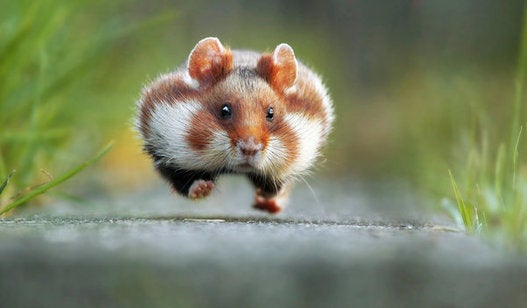 Comedy Wildlife Photography Awards 2015