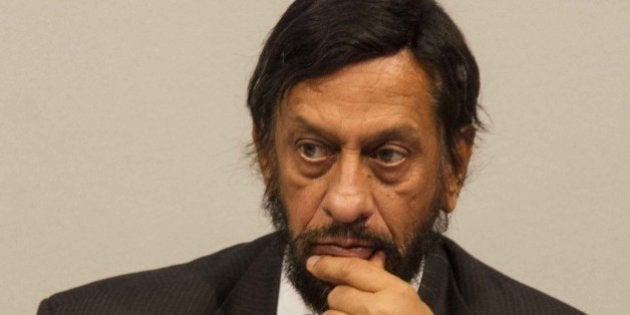 NEW DELHI -- A third woman, who is a foreign national, has alleged that she was sexually harassed by RK Pachauri while she was working as his secretary in 2008. The woman, who has publicly released her statement today through her lawyers Vrinda Grover and Ratna Appnender, alleged that when she summoned the courage to tell Pachauri to maintain professional relations with her four months into her job with The Energy and Resources Institute (TERI), he abruptly terminated her one-year contract. She was only 19 years old at the time.
"From the beginning I noted a big difference in the way Pachauri behaved around me, compared to how other Indian men behaved with me," she said in her statement. "Other men kept a polite distance with limited physical contact. However, from the beginning Pachauri would put his hands on my waist repeated times, he would hug me longer than felt comfortable, kissed me on the cheek and inquired about my private life."
She has made serious allegations against Pachauri and TERI. She alleged that it seemed "usual" for RK Pachauri to sexually harass women in the office and that there was nothing that could be done to complain against him or challenge his decisions at work, which is why she claimed to have never contested her abrupt termination of contract.
"When he terminated my contract, I did not think there was any point in contesting it, as from my conversations with former employees at TERI I had gotten the feeling that it would be of little use trying to challenge any decision of Pachauri's," she said. "I also felt very relieved that I would not have to face Pachauri's sexual harassment any longer. I left New Delhi a few weeks after this and returned to Europe."
Spurred by piece in The Guardian
The woman begins her statement by referring to the recently published article in The Guardian that carried Pachauri's claim that his computers were hacked, and that he was being targeted by climate change deniers.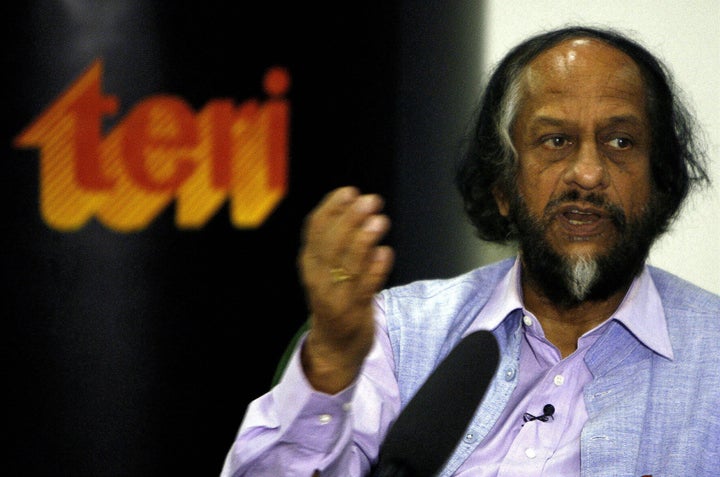 Alleging that all the sexual harassment charges against Pachauri are "right in line with his character", the woman, who is now 27 years old, said that she wasn't surprised at all when the allegations against Pachauri broke last year. "I can very much relate to what the other women wrote in her statement," she said, referring to the statement by the 29-year-old female researcher who lodged a criminal case of stalking, intimidation, and sexual harassment against Pachauri. She alleged that Pachauri's claim to The Guardian that his computer was hacked is "totally false".
Pachauri's behaviour towards her
She claimed that he made sexual advances towards her, and asked her to come to office during non-working hours and holidays without any reason. She alleged that she started to feel "insecure about his motives" for hiring her, and would even lie to him and claim her friends were waiting for her outside if she was alone with him in office. The final straw was when he allegedly asked her to join him at his summer house outside the city for a weekend when his wife was out of town.
She claimed that she told him off, asking him to stop contacting her outside office and eventually sought a transfer to another department in TERI to stay away from him. He finally ended her contract soon after she told him she did not want to work with him, she claimed.
The woman, who no longer lives in India, has repeatedly informed the police through her counsels that she is willing to give statements as a witness in the present case against Pachauri that goes on trial next month. The police, however, have not contacted her counsels or made any efforts to record her statement, said Appnender, one of her lawyers, to HuffPost India. "The police have been sent communications from her thrice since March last year," she said.
But it is unclear how much her testimony would help the present case against Pachauri, as she didn't work with the complainant and did not witness Pachauri harassing her. Her testimony, though can help establish Pachauri's character as a sexual predator at the workplace, said the original complainant's lawyer, Prashant Mendiratta.
"It is up to the prosecution or the court to decide to include her as a witness," he told HuffPost India. "We don't have any say in this. But she could certainly be a character witness for the case if her testimony is taken up."
A TERI spokesperson did not respond to a request for comment.
The case comes up on trial on 23 April.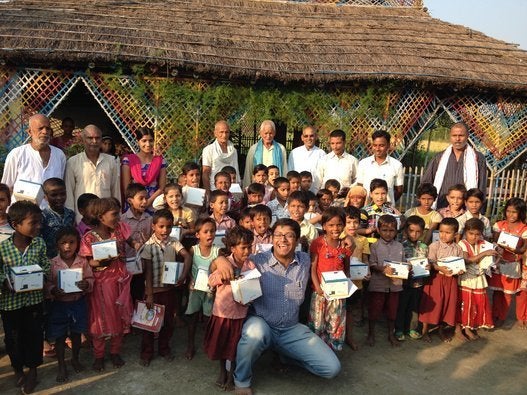 7 Ordinary Indians Doing Extraordinary Things
Popular in the Community