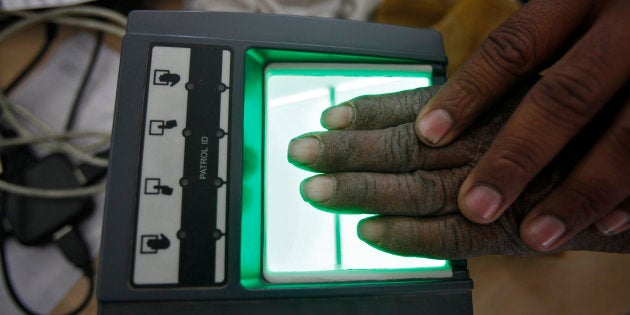 NEW DELHI -- Following is the chronology of Supreme Court hearings in the right to privacy case:
*Jul 7: Three-judge bench says issues arising out of Aadhaar should finally be decided by larger bench and CJI would take a call on the need for setting up a constitution bench.
*Jul: Matter mentioned before CJI who sets up a five- judge constitution bench to hear the matter.
*Jul 18: Five-judge constitution bench decides to set up a nine-judge bench to decide whether the right to privacy can be declared a fundamental right under the Constitution.
Nine-judge bench (Chief Justice J S Khehar, Justices J Chelameswar, S A Bobde, R K Agrawal, Rohinton Fali Nariman, Abhay Manohar Sapre, D Y Chandrachud, Sanjay Kishan Kaul and S Abdul Nazeer) constituted to hear the privacy matter.
*Jul 19: SC says right to privacy can't be absolute, may be regulated.
*Jul 19: Centre tells SC that right to privacy is not a fundamental right.
*Jul 26: Karnataka, West Bengal, Punjab and Puducherry, the four non-BJP ruled states move SC in favour of right to privacy.
*Jul 26: Centre tells SC that privacy can be fundamental right with some riders.
*Jul 27: Maharashtra government tells SC that privacy is not a "standalone" right, but it is rather a concept.
*Aug 1: SC says there has to be "overarching" guidelines to protect an individual's private information in public domain.
*Aug 2: SC says protection of the concept of privacy in the technological era was a "losing battle", reserves verdict.
*Aug 24: SC declares right to privacy as fundamental right under the Constitution.