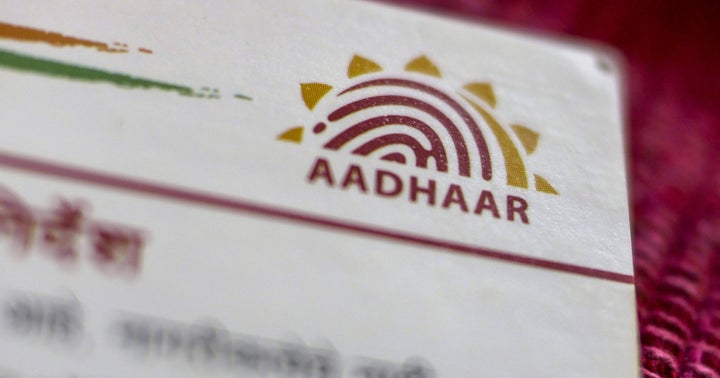 The government immediately leaped into action, passing an ordinance to allow the ID to be used by companies. In the year that has passed since the order, we've gone back to business as usual with Aadhaar.
On Thursday, Udbhav Tiwari, public policy adviser at Mozilla, wrote in an article for HuffPost India that there is a pressing need for a data protection law in the country, along with a strong, independent, and empowered government regulator.
"Given the rapid increase in adoption of Aadhaar by the private sector within one year of the Aadhaar judgment, any further delay in passing the law will only increase the likelihood of harm to Indians and their personal data," he wrote.
Legal expert Usha Ramanathan points that the function-creep of Aadhaar has once again broadened its dragnet.
In just the past few months, Aadhaar has become mandatory for EPF nominees, and people are being denied their benefits due to fingerprint mismatches and other technological glitches. As always, it's the most vulnerable that are the most affected—for example, elderly octogenarians who were denied their rations because of a fingerprint authentication issue at the PDS shop they have been shopping from for years.
While Aadhaar has become a cause for exclusion, it's still vulnerable to misuse and hasn't ended fraud the way the government promised it would. Just last week, a case was filed in Ratlam against a sarpanch and other members of the gram panchayat, who obtained the Aadhaar cards of people in the village and linked that with their own fingerprints to operate the linked bank accounts.
In another incident at the beginning of this week, it was revealed that 3,000 unauthorised Aadhaar cards were made by a gang in Meerut, after stealing usernames and passwords from Aadhaar operators at a Syndicate Bank branch.
There was also a curious case of a man from Rohtak, who made a police complaint because his Aadhaar card had allegedly been used in a fraudulent manner by an unknown person to get bail from different courts.
In other words, the many problems linked with the misuse of Aadhaar have not gone away in the past year.
At the same time, Aadhaar continues to grow—in ways that might not make sense at first glance. Although the use of Aadhaar is voluntary for things like phone connections, in many stores the staff will continue to insist upon it and say that alternatives are not available.
While this can be chalked up to store managers being misinformed, it's when Aadhaar becomes a requirement to enter a temple, it starts to get really ridiculous.
A temple in Bandipur Tiger Reserve is doing exactly that—the reserve's director told The Times of India that villagers who have to pray at the temple have to provide photocopies of their Aadhaar.
Many companies are also now asking for Aadhaar cards when you start a new job—at least one MNC now lists it as a requirement for even appearing for a job interview, as per forms seen by HuffPost India. When asked about it, the HR team simply said this was company policy that they had to follow, and that they could not finish the form without the number. However, after some time, they agreed that if an Aadhaar number is not available, then one could apply for the job with a PAN number.
Ad-hoc decision making and unclear guidelines mean that although Aadhaar might have been checked by the Supreme Court judgement, it has continued to proliferate. One year later, we're back to where we started, and possibly even worse off than before.