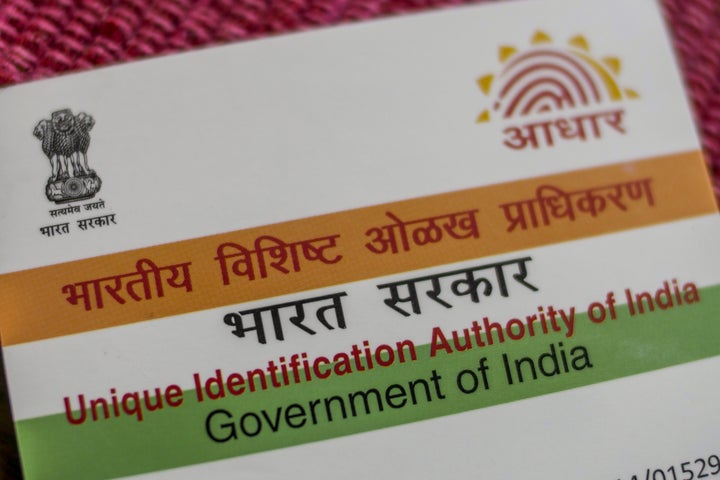 Announced late on Thursday night, the Narendra Modi cabinet has approved promulgation of Aadhaar and Other Laws (Amendment), as an ordinance after failing to bring the amendment through Parliament in January. According to the announcement, the new ordinance has the same amendments as the proposed amendment from January.
The amendment had been criticised for choosing the demands of companies over the needs of India's citizens, and since then, the Aadhaar project has only seen more leaks and stories of exclusion.
This falls into a pattern with the troubled history of the Aadhaar under the Modi government. It was first passed as a Money Bill (which was upheld by the Supreme Court in its majority judgement, although not in the dissenting judgement by Justice Chandrachud). After the Supreme Court's decision to prevent the private use of Aadhaar, the government immediately jumped into action to bring in an amendment that would give companies access to the Aadhaar again.
Then, the Amendment was introduced in the Lok Sabha late on a Friday, and rushed through when most MPs were not around. This was pointed out by several MPs, but ultimately, the bill was not even raised in the Rajya Sabha, and then the parliament session ended.
However, the government has pushed through the Aadhaar ahead of the elections, which is great news for companies like Reliance Jio and Paytm, among others, whose growth has been made possible through the use of Aadhaar-based eKYC.
As has been pointed out, the Aadhaar is also politically significant as it is a pillar of certain BJP-led schemes. Anivar Aravind, a techno-legal activist and Executive Director of Indic Project, wrote on Twitter that the growth of Aadhaar was also the keystone underlying the BJP's Digital India vision. "BJP lost its whole 5 year digital india talking point—JAM (Jandhan Aadhaar & Mobile)," he wrote.
"Jandhan is gone since linking is gone and banks can't do Aadhaar authentication. Aadhaar is limited and not usable for private parties. Mobile Aadhaar linking is gone. Review petitions on Aadhaar judgments are coming up and it is expected to hear prior to 2019 elections. This hurried Aadhaar Amendments Bill is another desperate attempt by government."
In January lawyer Apar Gupta, Executive Director of the Internet Freedom Foundation, noted that this speaks to the legislative priorities of the government. He noted, "This bill did not have any public consultation and will restore — the ability of private entities to utilise Aadhaar (which was struck down by the Supreme Court). This speaks to the legislative priorities of the Government where it still has not laid out any clear roadmap for the Data Protection or Informational Privacy legislation. It's fairly clear Aadhaar Protection comes first and the Government unwilling to compromise."