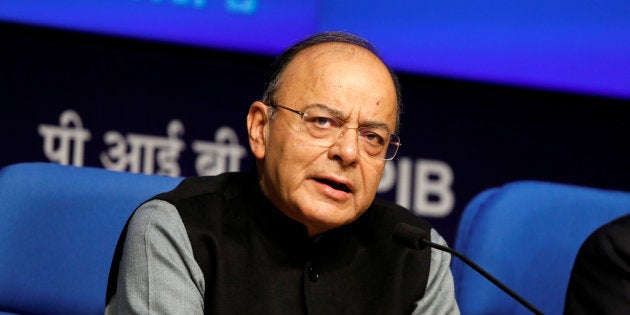 NEW DELHI—Finance Minister Arun Jaitley said on Wednesday that his government would assess if the Supreme Court had banned private companies from using Aadhaar data solely on "procedural" grounds, indicating that private companies like Jio and Paytm could continue to use the data if a law is put in place.
On Wednesday, the Supreme Court upheld the constitutionality of India's controversial Aadhaar biometric identity project, but struck down Section 57, which allows private companies to demand user's Aadhaar numbers in return for providing services.
The court's decision could affect business interests that have sprung up with the specific intention of making money from Aadhaar's broader data ecosystem.
"One of the purposes of judicial review is—what are the dos and don'ts," Jaitley said at a press conference after the judgement. "Some areas you can't go to, and some areas you have to be backed by a law."
Jaitley said he was yet to read the verdict.
But when asked specifically about the striking down of Section 57, he said his government would see if the court's decision arose from a "procedural concern" (as the section wasn't backed by a separate law).
Ravi Shankar Prasad, Union Minister for Law and Justice and also Information and Technology, said the government would soon introduce a data protection law based on the recommendations of the report of the Srikrishna committee on data privacy.
"Work on a data protection law is underway at a rapid pace," Prasad said.
Popular in the Community