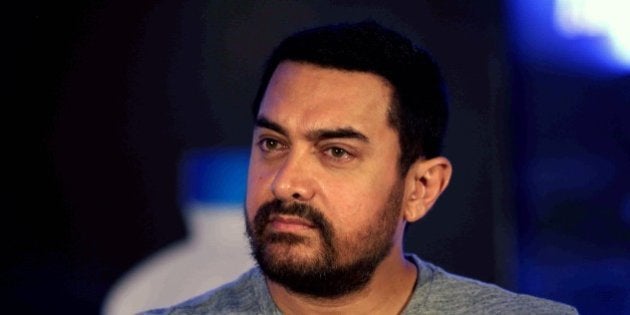 A day after Bollywood actor Aamir Khan said that there is a sense of insecurity in the country and that his wife has even suggested they leave India for their kid's safety, a complaint has been filed against him.
The complaint against Khan at the New Ashok Nagar police station in east Delhi has been filed by short film and documentary maker Ullhas PR. To jog your memory — Ullhas PR is the same person who had filed a complaint against Khan following the release of his movie PK for referring to policemen as 'thulla'.
This time, the complainant wants to know how Khan feels 'insecure' while he doesn't.
This is the complaint letter filed against Khan:
The complainant also wants the actor to clarify why he mentioned this in a 'general way.'
"We have certain fundamental duties...which says that we should maintain harmony in the nation. So when celebrities give such type of statements, they should first mention which society are they talking about where people are living in scared conditions?," Ulhas told IANS.
Speaking at the Ramnath Goenka Excellence in Journalism awards in New Delhi on Monday, Aamir had said that he felt "alarmed" by the recent happenings in the country and his wife Kiran Rao.
"When I chat with Kiran at home, she says, 'Should we move out of India?' That's a disastrous and big statement for Kiran to make. She fears for her child. She fears what the atmosphere around us will be. She feels scared to open the newspapers every day. That does indicate that there is this sense of growing disquiet, there is growing despondency apart from alarm," Aamir had said.
Taking potshots at politicians, he said "... People who are our elected representatives, people who we select to look after us for five years, state or centre... when people take law into their hands, we look upon these people to take a strong stance, to make a strong statement, speed up the legal process, when we see that happening there is a sense of security but when we don't see that happening there is a sense of insecurity."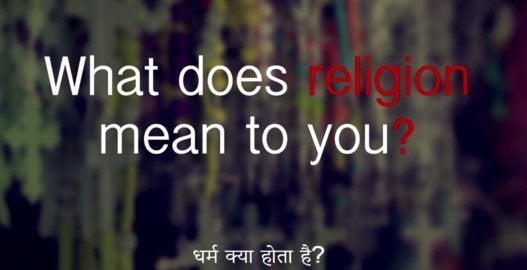 Kids Are Asked What They Know About Religion, Their Answers Are A Lesson For Every Indian
Popular in the Community