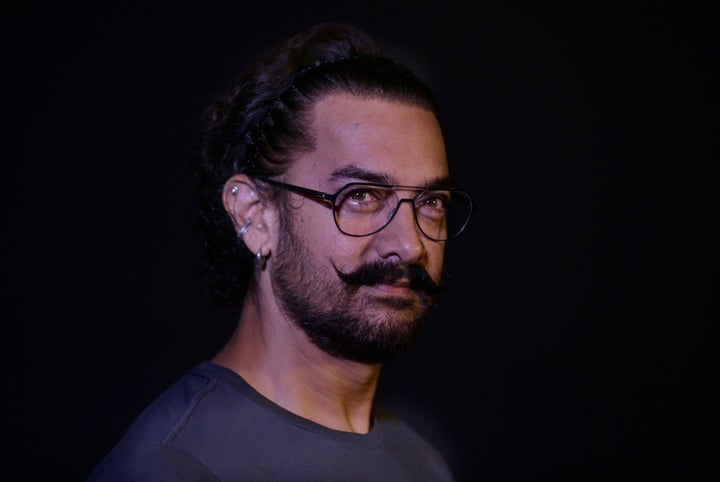 EDITOR'S NOTE: This article was first published on 10 September 2019. In October 2018, hundreds of Indian women said #MeToo, narrating instances of sexual harassment and assault, especially at their workplaces. A year on, we're revisiting some of the most important stories about the movement.
On Monday, Aamir Khan said in an interview that he will be working with director Subhash Kapoor in Mogul, a Gulshan Kumar biopic that will be produced by T-Series. This is a volte face from the star's stand last year, when he chose to opt out of the project Kapoor was accused of sexual harassment – charges that resurfaced at the height of the #MeToo movement in India.
In February 2014, actor Geetika Tyagi accused Kapoor—best known for making the Jolly LLB movies—of molesting her in 2012. She also filed a police case in 2014, and Kapoor was arrested before being released on bail.
When Tyagi's case drew renewed interest during the #MeToo movement last October, Khan released a statement about why he was stepping away from Mogul, saying that "we believe that this is an opportunity for the film industry to introspect and take concrete steps towards change. For far too long, women have faced the brunt of sexual exploitation. It has to stop."
However, now Khan has told Hindustan Times that according to the law, one is "innocent until proven guilty".
"Today I feel differently. I'm going with my heart. Perhaps some people will be critical of my decision. But I have to live with my own conscience," he said.
While Khan had pointed out in his previous statement that they (he and wife Kiran Rao) aren't an 'investigative agency,' the actor seems to have spent the past few months doing precisely that. In the HT interview, Khan said that he felt guilty as Kapoor wasn't getting any work in the industry after he disassociated himself from Mogul.
"I couldn't sleep at night because I used to constantly feel that my actions have inadvertently caused a person, about whose guilt I have absolutely no idea, to lose his right to work and earn a livelihood," Khan said.
Before making up his mind, he met 10-12 women who had worked with Kapoor and "spoke highly" of him.
Khan didn't mention Tyagi, and whether he attempted to speak to her before deciding to back Kapoor again.
But Tyagi told HuffPost India over the phone that Khan had made no attempt to contact her, and that she was disappointed at the news.
"He never reached out to me. Not once. If you are being so sympathetic, apply the same standards to both men and women? When he took a hard stand in October last year, it was encouraging. The entire country looks up to him. So when he takes a position such as this, it's bound to have a ripple effect on women who'd be discouraged to talk about sexual trauma," she said.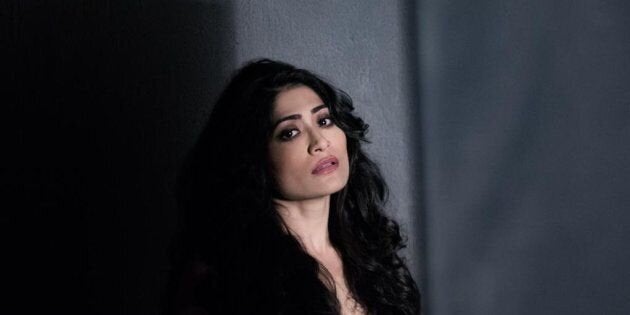 Tyagi was friends with both Kapoor and his wife at the time of the alleged harassment. To further back her case, she recorded and uploaded a video where Kapoor said"I regret causing hurt to all the people". He also said that he's ready to face the consequences of his actions.
On February 14, 2014, she filed an FIR at the Versova police station. On June 24, Kapoor was arrested. He's currently out on bail. The next hearing is slated to take place in November.
On Khan's comments about Kapoor losing out on work, Tyagi reiterated that since the time she filed the complaint, there's hardly been any offers that have come her way, barring a web series.
"What about that? The opportunities I lost, the trauma I still suffer? Anyway, to each his own. Structures are designed in a way that protect men. Within this structure, I am doing all that I can. And I will continue to do so. Follow the book," she said.
When one of the biggest stars of Bollywood chooses to back an alleged harasser because he's feeling guilty, he is complicit in enabling the very behaviour he claims to protest. By saying that he spent sleepless nights over his decision causing someone to "lose his right to work and earn a livelihood", and that he spoke to people who worked with Kapoor to alleviate his discomfort, he is shifting the sympathy to the aggressor and adding to the narrative of male victimhood.
In a detailed interview with HuffPost India in October last year, Tyagi spoke of the trauma that derailed her life. While Kapoor directed three films after the incident, she was ostracised from the industry, as a result of which she retreated into a shell. "I used to love partying. Now, I rarely step out of my house after 9," she had said.
While Khan's decision is disappointing, it doesn't exactly come as a surprise. The year since the #MeToo movement unleashed hundreds of tales of assault and abuse has shown how Bollywood continues to privilege the careers of men over the trauma and pain of women.
Khan isn't the first person to rethink his strong stand after the noise has died down.
The producers had also decided to revoke his credit as director from the film. However, in May this year, Bahl's credit was restored after a committee set up by his own company cleared him of any wrongdoing. HuffPost India found that the investigation had multiple flaws and the committee didn't take into account all the evidence it should have. The film released in July and has earned more than Rs140 crore so far.
Over the past year, we have repeatedly seen how institutions have failed to protect survivors of assault. After Bahl sued his former business partners HuffPost India for defamation, the survivor, in a statement to the Bombay High Court said, "Why I have not made a police complaint is plain to see, if one considers how formal processes have failed to achieve any measure of accountability and lead only to the further victimisation of sexual assault survivors."
Bahl's suit also named HuffPost India and other media houses.
In the case of Kapoor, Tyagi did everything by the book: she raised her voice, she recorded evidence—almost impossible to do in many cases—and filed an FIR. And even that's not enough for Bollywood.
"The industry doesn't support those who complain. It's sad. But that shouldn't hinder your journey. Keep fighting. It's a lone battle but one that needs to be fought," said Tyagi.