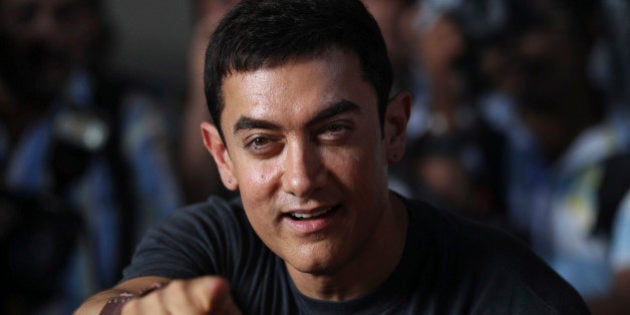 "Don't pull me into trouble."
Those were the exact, damning words that Oscar-winning music composer A.R Rahman uttered, when asked to comment on the furore that followed Aamir Khan's remarks on the much-debated streak of religious supremacy in the country.
Now, what does it say when a renowned public figure--a citizen of a free country--feel voicing his opinion would mean courting trouble?
One needs to look no further than the experience of Aamir Khan to understand why. In the three days that followed the publication of Khan's interview with The Indian Express' Anant Goenka, the actor has been swiftly tried on social media and in the dissent-intolerant political cliques, and has been pronounced anti-national extraordinaire.
The company he is a brand ambassador for bent over backwards to keep its fleeing flock together and immediately distanced itself from Khan's comments, saying: "Snapdeal is a proud Indian company built by passionate young Indians focused on building an inclusive digital India." How being a 'proud Indian company' must be in exclusion of agreeing with Khan's remarks is a question Snapdeal should have asked itself.
But right now, all's fair in love for India and war against Aamir Khan.
Some Hindu Sena activists also turned up at Khan's doorstep, howling and shouting, demanding an apology. And when it didn't draw one, Shiv Sena stepped in. First it asked Khan to release his films outside India. Then the Punjab chapter of the party gathered in front of the hotel Khan has put up at in Ludhiana and announced that they will reward anyone who slaps Khan, with Rs1 lakh.
So here's what Khan has earned in the past three days in the country of his birth, where he has lived and worked all his life, where he has broken no law: deeply personal insults, threat of physical violence and economic boycott.
And those are perhaps trivial misfortunes he has faced, compared to what a section of the country has been trying to assert: that he is Aamir Khan, a man who earns his living in India, because of the charitable nature of the Hindu majority of the country. That he has a family, with a Hindu wife not because our constitution grants him the same rights as any citizen, but because the Hindu majority decided to not crack down upon him. UP BJP chief Laxmikant Bajpayee declared that if India was an intolerant country, Khan would have not been able to marry a Hindu woman. Does he think a woman has any agency in the matter? Don't ask.
It's as if half the country on social media decided to jump out of their closet of civility to show a Muslim actor where they think he belongs--in the fringes, on the allowance of the gracious majority.
If Aamir Khan is not a mechanic mending tyres, he only has his own talent to thank and the country's constitution, which the new crop of Hindu supremacists had no contribution in drafting.
A star of his box-office heft, suddenly Khan is faced with the idea that his stardom rests solely on the kindness of the Hindu majority of the country. "We made you a star," they hollered, in Facebook posts and Twitter rants. But here's the thing, Aamir Khan, Shah Rukh Khan, or for that matter, any performing artist's success doesn't depend on charity. Unlike the victories of political leaders in our country, they earn every bit of the success attributed to them. They are as good as the box office collections of their last release.
The argument 'we didn't care about your surname while watching your film' is an empty one. We watch films for ourselves, often as a distraction from the daily drudgery of our lives and not because we care about the well-being of the people who made the film. Aamir Khan and Shah Rukh Khan are stars because they are entertainers loved by millions, considered worthy of the ticket price people pay to watch them. They can actually claim to have delivered the occasional tangible 'achche din' in our humdrum lives. And when they didn't, their films bombed, having direct consequences for their careers and bank balances.
And what have we essentially paid to be entertained by? These Muslim actors, obliging every Hindu majoritarian fantasy, by playing alpha Hindu men who are noble, smart, talented, religious, romantic and oh-so-awesome, often fantastic slayers of Muslim thugs with names appended with the word 'bhai'. The moment Aamir Khan did something mildly critical of the religious majority with PK, people turned up at theatres with clubs and hockey sticks in protest. So attributing Aamir Khan's success to your pluralism is rich.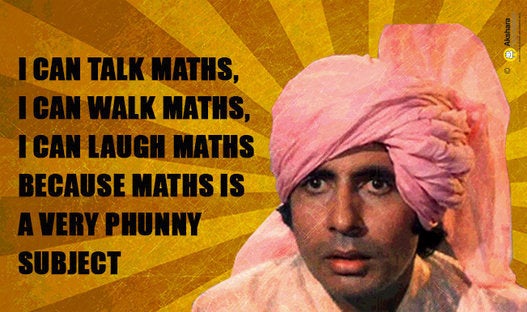 Bollywood Icons Talk About Mathematics
Popular in the Community