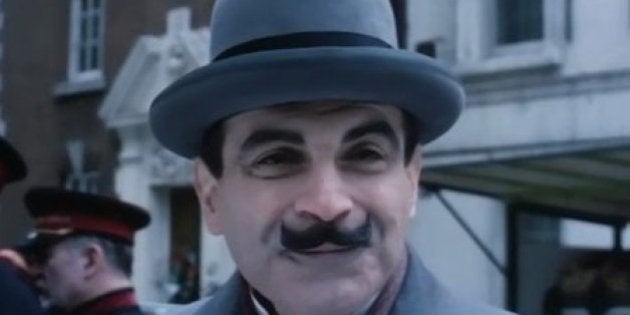 A certain Belgian detective with his "little grey cells" may soon be travelling to India. Agatha Christie's famous literary hero, Hercule Poirot, could be next solving a mystery in India, according to his new creator Sophie Hannah.
Hannah, who recently released 'Monogram Murders' the first official continuation novel to Christie's popular series, told The Times of India in an exclusive interview, "Agatha Christie travelled extensively around the world and had visited India along with her archaeologist husband. I don't therefore see why we can't have Poirot visit India to crack a case. Poirot loves to travel too - cruises and train and he may soon end up in India."
The bestselling novelist has found an enthusiastic supporter in Agatha Christie's grandson Mathew Prichard, who too is excited about Poirot's potential jaunt to India.
"The Monogram Murders has taken over a year to finish. It would be quite nice actually of the next book sees Poirot travel to new places to solve exotic places," he said.
Hannah's book last year had Poirot's first comeback in 40 years after Christie last featured Poirot in her 1975 book 'Curtain: Poirot's Last Case'. The Grand Dame has sold over two billion copies of her books, outsold only by Shakespeare and the Bible.



Popular in the Community