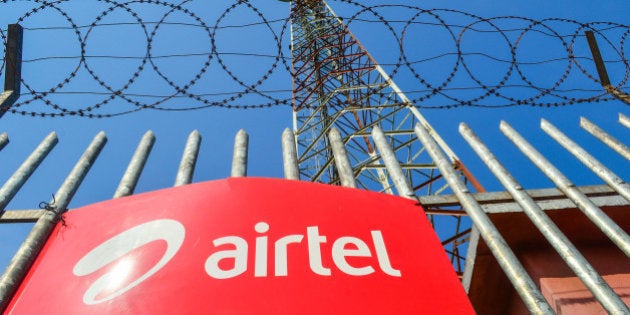 freewheely.com: Cycling Africa beyond mountains and deserts until Cape Town" data-caption="Taken on 05 January 2014 in Congo around Makaga Sibitifreewheely.com: Cycling Africa beyond mountains and deserts until Cape Town" data-credit="jbdodane/Flickr">
Telecom giant Bharti Airtel has launched an open marketing platform that will allow Airtel customers access mobile apps for free.
The service, called Airtel Zero, will allow startups and large conglomerates to pay for the data charges incurred by the customer, providing a service that the company characterises as the equivalent of toll-free voice calling.
"We believe that this platform is consistent with India's digital inclusion agenda and also contributes to government's 'Make in India' vision," Bharti Airtel (India) Director (Consumer Business) Srini Gopalan said in a press statement, adding that the pilot programme can deliver the same results as traditional digital marketing channels at one-third the cost.
Such deals violate the principle of net neutrality, which posits that the networks connecting consumers to the internet should be agnostic to the content being carried or delivered. There is no law mandating net neutrality in India currently. Telecom regulator Trai has put out a consultation paper on whether India should have net neutrality or whether differential treatment of data by telcos should be allowed.
According to Airtel, mobile app makers would need to register with Airtel Zero to give customers free access to their apps, which covers the cost of downloading the app and in-app data usage. Airtel Zero does not have a page listed on their corporate website where developers can register for this service yet, though Flipkart is rumoured to have signed up the service, according to Medianama.
"We would not like to comment on speculation regarding any future associations that may or may not happen. All our activities in the past have always been completely compliant with all laws including those formed by TRAI – and we continue to remain committed to that." A spokesperson at Flipkart said. An Airtel spokesperson speaking to Huffington Post India refused to confirm or deny the development.
Bharti Airtel is in an advanced state of negotiations with around a dozen companies which include e-commerce portals, travel websites and game developers, Srini Gopalan, director (consumer business) at Bharti Airtel, told the Times Of India.
The announcement from Airtel comes shortly after TRAI, India's telecom regulator, began a discussion on a regulatory framework for OTT services. TRAI is seeking inputs from internet users on 20 questions on the matter till April 24. India has no laws governing net neutrality presently.
Airtel, India's largest telecom operator with over 200 million users had pulled back on its plans for differentiated pricing on voice calling apps like Skype and Viber late last year after internet users criticised the move for violating the principles of net neutrality.



Popular in the Community