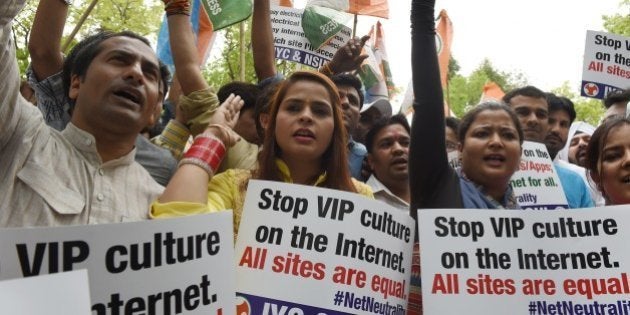 Savetheinternet.in, a volunteer-run campaign fighting for net neutrality in India has written a response to Airtel's letter sent to its customers and employees.
The response, published yesterday, questions Airtel's commitment to net neutrality based on its past history. It points out that Airtel Zero, which employs differential pricing for content, with some sites costing zero is a violation of net neutrality. It also highlights instances where Airtel gave fast lane access to YouTube during IPL 2010, and how they had been throttling BitTorrent traffic in India for years.
It also quotes Tim-Berners-Lee, the inventor of the World Wide Web, who had explained how Net Neutrality is not just violated by blocking and throttling, but positive discrimination, such as when an ISP prefers one service over another.
"Airtel says that it will not block and not provide fast or slow lanes in the future, then there should be a mechanism holding it accountable to that pledge." the coalition wrote.
SaveTheInternet.in was launched on April 11th by a volunteer run group of over 50 net neutrality supporters, to frame a response to TRAI's consultation paper on the regulation of OTT services. The campaign has sent over 900,000 emails, and is averaging over 100,000 mails every 24 hours.
More on the net neutrality debate:

Net Neutrality Campaign Goes Viral As Netizens Answer Clarion Call To Save The Internet

All India Bakchod Weighs In On The Net Neutrality Debate

Blow To Net Neutrality As Airtel Launches Marketing Platform

Act Now: India's Telecos And Regulators Are Trying To Kill Open Internet

Indian Regulator Invites Consultation To Regulate WhatsApp, Viber, Other OTT Services

Blog: Mandating US-Style Network Neutrality Makes Little Sense For India

Blog: Is Net Neutrality More Important Than Internet Access? Why Babajob Is On Internet.org

Odisha MP Tathagata Satpathy Writes Letter To TRAI Chairman Supporting Net Neutrality