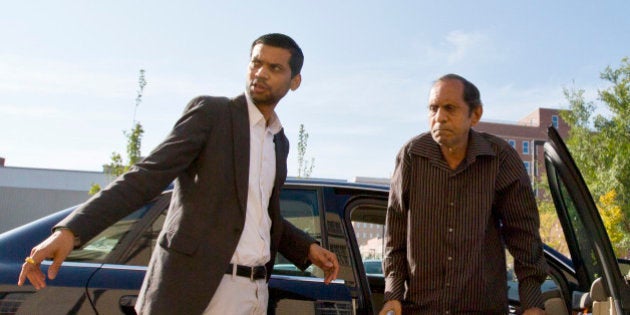 HUNTSVILLE -- A federal judge on Wednesday threw out a civil rights case against an Alabama police officer accused of using excessive force on an Indian man.
U.S. District Judge Madeline Haikala granted a motion to acquit Madison police officer Eric Parker after his two previous trials ended in hung juries.
In her 92-page opinion, Haikala said evidence that was presented during Parker's two trials didn't eliminate reasonable doubt that Parker was guilty of a crime.
The judge expressed regret for what happened to Patel but also empathised with Parker. She said: "If Mr. Parker or Mr. Patel could take that time back, both would surely do things differently and avoid the events that have forever changed both of their lives."
AL.com reported: "The first trial ended with a jury split along race and gender. Ten white males pushed to acquit and two black female jurors pushed for guilty. The second trial saw both sides grew more divisive, as Tuten opined in his opening statements for the defense: "When you come to the U.S. we expect you to follow our laws and speak our language. Mr. Patel bears as much responsibility for this as anyone."
Parker had slammed 58-year-old Sureshbhai Patel down face first during a suspicious person investigation in February. The incident was recorded on cameras inside patrol vehicles and Patel was injured in the takedown.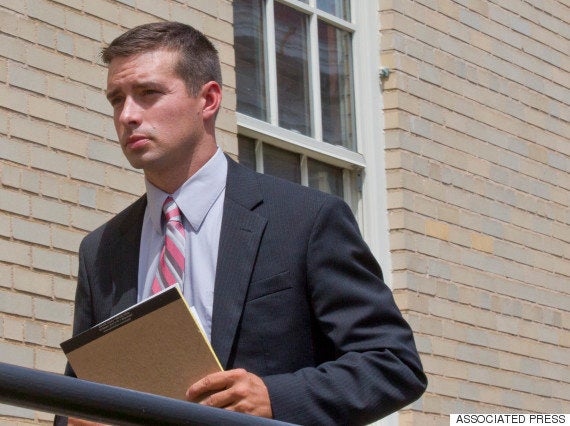 Parker has testified that Patel tried to pull away from him, indicating he may have been up to no good.
Patel has said through an interpreter that he doesn't speak English and couldn't understand officers' orders.
Excerpts from the judgment, published in Alabama-based AL.com said that Haikala, however, opined, "Trial testimony indicates that Mr. Patel had the opportunity to become familiar with simple English commands like 'stop' and 'come' because Mr. Patel had visited his son in Alabama twice before Mr. Patel moved to the United States, the more recent visit lasting eight months."
Parker had testified that Patel's actions and appearance were "in sequence" with those of a burglar. He told jurors, Patel tried walking away and wouldn't answer questions when officers approached him. Parker has said he was suspicious when Patel reached for his pockets and when he pulled one of his hands free during a pat-down.
While justifying that Parker was not out of line while intercepting Sureshbhai Patel and then using force on him, the judgment said that officers are mostly trained to be alert and prompt in situations where they get a call about suspicious activity. The judgment read: "Relying on his twenty years of experience as a patrol officer, Officer Charles Spence, one of the officers who responded to the "check subject" call, stated that an officer who responds to a check subject call does not know what to expect "because you don't know the situation you are going into. Any situation we go into usually is totally unknown. All right? Unknown mental status, unknown behavioral status, unknown weapons, knives, drugs."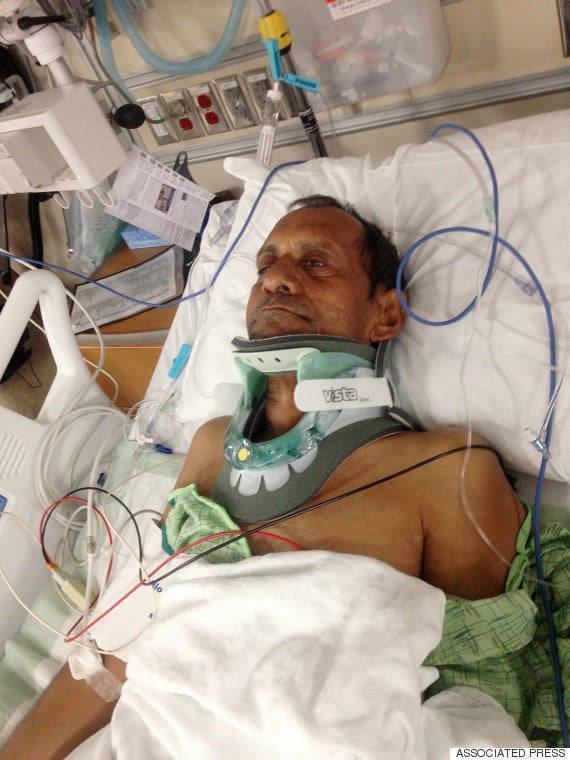 Sureshbhai Patel in hospital.
Patel wasn't armed and suffered a spinal injury when he was thrown down face-first on a lawn. During the first trial, Parker said he lost his balance and fell on top of the man.
However, Haikala emphasised that Parker, while pinning down Patel, had apparently tried his best to protect him from grievous hurt. The judgment said, "Officer Parker also testified that as he began to execute the takedown, he directed his body toward the grass and away from the concrete sidewalk because he did not want Mr. Patel to hit the hard concrete. The dashcam video confirms that Officer Parker tried to direct Mr. Patel's fall to the grass rather than the sidewalk."
Jurors watched police video that shows an officer knocking Patel's legs out from under him and pushing him face-first to the ground. Patel said his arms and legs went numb after the impact, and he could not stand on his own. Parker's colleagues had given conflicting testimony on whether the takedown violated department policy or was necessary.
The judgment reads: "The dashcam video contradicts Mr. Patel's adamant testimony that he walked away from the officers only once and he took only two steps, evidence that is particularly damaging to Mr. Patel's credibility because the record demonstrates that counsel for the Government showed Mr. Patel the enhanced dashcam video the morning before he testified, and that video confirms that Mr. Patel walked away three times before the takedown. Mr. Patel may not have understood the questions that the interpreter was conveying to him, or Mr. Patel simply may not want to acknowledge that he walked away more than once and took more than two steps. In either case, his incredible testimony undercuts not only his assertion that he did not walk away from the police but also his testimony that he did not jerk his arms away from Officer Parker while Officer Parker tried to restrain his hands for a pat down."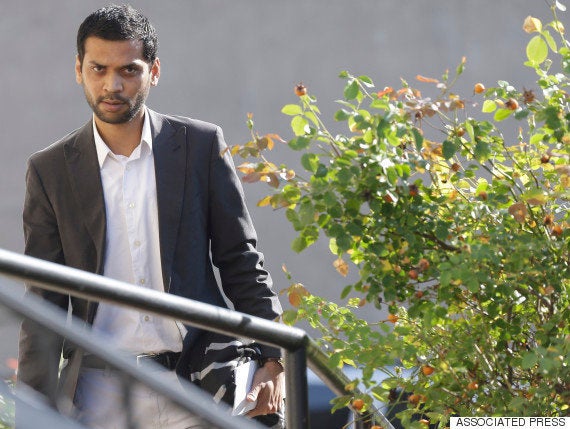 Sureshbhai's son Chirag Patel.
The judge also made the observation that while officers know that when a person says he doesn't understand English, he may have a problem communicating, they are also trained to not trust the subject blindly. Especially if the subject has been accused of being 'suspicious' in a call received by the police.
"When examining the totality of the circumstances concerning use of force, an officer may take into account the fact that an individual who is the subject of a suspicious person call disregards commands and walks away from officers. Officers are trained that armed subjects will be evasive and will refuse to answer questions. In evaluating a subject's compliance with commands, an officer must consider the possibility that a person who indicates that he cannot speak English or otherwise has a challenge communicating may not understand an officer's commands, but police do not assume that a subject who states that he does not speak English (or experiences some other difficulty communicating) is telling the truth."
She also noted that Patel had stepped out without identification, for which Parker could have arrested him but didn't.
Jurors deliberated for days in both trials and Parker's attorney Robert Tuten said after the second mistrial in November that the length of the jury's discussions highlights the complexity of the case. Tuten has called the case an unfortunate escalation of police tactics.
The police had received a call from one of Patel's neighbours saying that he had spotted a 'skinny, 'black' man walking around the area suspiciously on February 6, 2015.
The website also reported that Parker 'still faces a state charge of misdemeanor assault in Limestone County'.
With inputs from Associated Press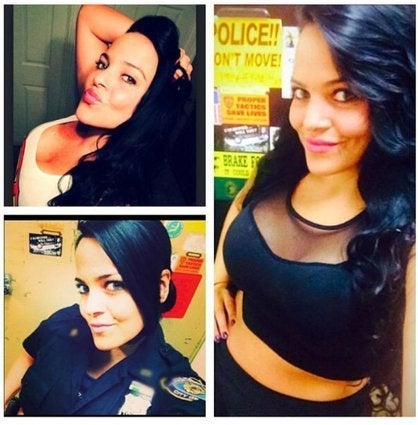 Cops In Trouble Over Instagram Photos
Popular in the Community