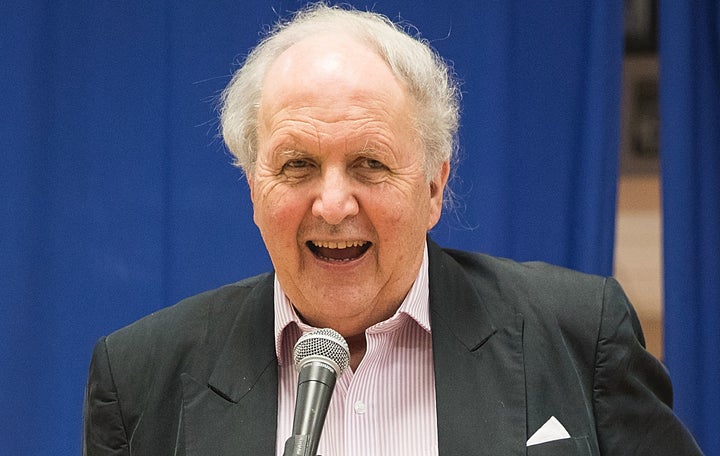 Sitting down with an Alexander McCall Smith book is a great recipe for a cosy weekend. From the wise, likeable Mma Ramotswe in Botswana to the precocious Bertie Pollock in Scotland Street, Smith's characters are warm, relatable and most of all, human. And the best part? It's difficult to get to the end of his oeuvre. There are few writers as prolific—Smith has over a 100 books to his credit—this includes both popular and academic books (he was a professor of law)—and these have been translated into multiple languages.
His writing philosophy is simple—"I write because it gives me pleasure to do so," he said in an email interview ahead of this year's Jaipur Literature Festival. Edited excerpts:
What motivates you to write at the rate you do? Have you ever suffered from writer's block?
This is quite simple. I write because it gives me pleasure to do so. We are a communicative species—we like to talk to one another, we like to tell and listen to stories. I am fortunate in that I have never suffered from writer's block.
What do you find more challenging: creating serialised fiction or a single book? Why?
I think that it is easier to write a series of books than to write a single book. This is because with a series, you have characters who are already formed and all that you have to do is to find new circumstances for them. It is always very appealing to resume a conversation with a character when one is already acquainted. With a single book, you have to create the whole thing from scratch and introduce a whole cast of new characters.
"Everything I write about Botswana is written with full respect to a remarkable culture. I see nothing wrong with that at all."
Your work is diverse—you have written everything from legal textbooks, picture books and African folktales for children, to novels for adults. How do you keep on top of all these subjects and find the right topic or approach for a book?
I very much enjoy writing all sorts of different books. These days I no longer write academic books, as I am unable to keep abreast of all the developments that occur in the areas that I used to cover. I do, however, enjoy looking into all sorts of new issues and these are in due course reflected in my writing. The important thing is to continue reading and exploring all the issues that form part of our public conversation.
How would you characterise your writing? Is there perhaps a signature approach—do you deliberately try to include or exclude anything when writing?
I suspect that my writing is rather difficult to categorise. I suppose that I dwell on the more positive aspects of life. I try to avoid too much bleakness.
Particularly on the subject of Precious Ramotswe and Botswana in The No. 1 Ladies' Detective Agency, there has been the criticism of cultural appropriation. How do you respond to that?
Writing about other cultures with respect is not cultural appropriation—it is cultural admiration. Everything I write about Botswana is written with full respect to a remarkable culture. I see nothing wrong with that at all.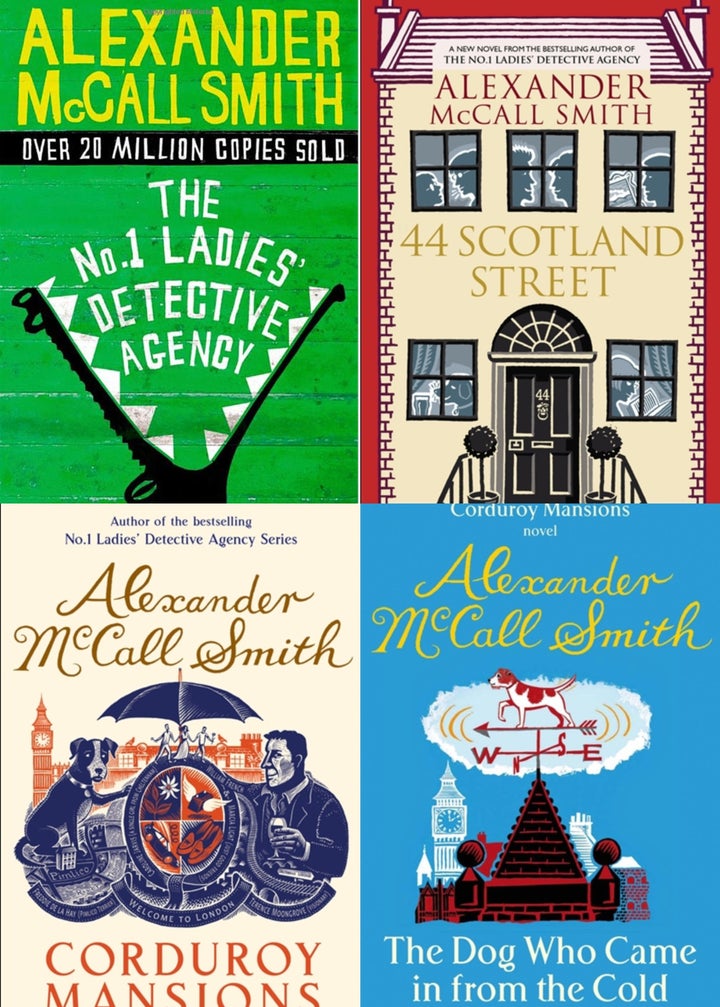 In your books, location is as important as the characters—how do you give close attention to both?
Location is indeed very important. I take a close interest in the places I visit and I try to get under the skin of these locations. I also listen very carefully to what people are saying and I attempt to imagine what their lives are like.
Do you have a writing ritual?
I tend to get up very early—often at 3 am or 4 am—and I write for several hours. Later in the morning I deal with correspondence and I also often write in the evening. I have to travel a great deal and often find myself writing on trains and planes.
You're an amateur bassoonist too! Tell us more about your music. And how do you fit it into an already busy writing schedule?
I play in the Really Terrible Orchestra, although I have a bad record of attendance at rehearsals. My wife and I set that orchestra up 20 years ago to provide a home for musically challenged players. The orchestra really is very bad. Most of its members have difficulty keeping up with the music and indeed have difficulty in playing in tune! There are occasions when we seem to end the piece of music we are playing at very different times.
"From the point of view of the readers, these festivals provide an opportunity to meet somebody who has become, in a sense, a friend already."
What are you working on next?
I am writing several things at the moment. I am working on the new Botswana novel, volume 20 in The No. 1 Ladies' Detective Agency series, and I am also writing the next Scotland Street book. This year will also see the publication of The Second Worst Restaurant in France, which will be a sequel to My Italian Bulldozer. In addition to these books, I have started a new series about a Swedish detective called Ulf Varg. The first volume in this series will be published soon, under the title of The Department of Serious Crimes. I am also writing a number of children's books.
Do you have any advice for aspiring writers?
I always suggest aspiring writers to be careful not to get too stuck on their first book. I think the first book should be regarded as practice and that one should immediately get onto the writing of the second. I also remind people to read as much as possible in order to enhance their writing ability.
What do you enjoy most about attending literature festivals?
Literature festivals provide a wonderful opportunity for both authors and readers. From the point of view of an author, a literature festival gives him or her the chance to speak in person to readers and to hear what they think about one's books. From the point of view of the readers, these festivals provide an opportunity to meet somebody who has become, in a sense, a friend already – reading a book takes you into the company of the person who wrote it. Literature festivals are also an important forum for the exchange of ideas and for the intellectual conversation that is essential for any society.
Alexander McCall Smith's favourite books:

Collected Shorter Poems by W. H. Auden

I discovered W.H. Auden's collection in my mid-20s. I had heard of Auden and had read one or two of his poems, but this was my first proper discovery of his work. Auden influenced the way I look at the world, and therefore the way I write about it. Because he concerns himself with our personal response to the world, there is an intimacy about his work that I think has affected my novels. Auden was one of the great humane voices of twentieth century literature and I never tire of reading his work.

Swami and Friends by R. K. Narayan:
R.K. Narayan was the first Indian novelist writing in English to reach a wide audience abroad. He wrote a whole series of novels set in an Indian town called Malgudi. This, and the other novels in the series, were important for me because without having read them I am sure that I could not have written The No. 1 Ladies' Detective Agency series. Narayan showed me how to describe the daily life of a small town and how to make small things big. I owe him an immense debt of gratitude.

A Pattern Language by Christopher Alexander:
This is a beautiful book on the principles of human architecture. I think that this book changes the way in which we look at the world about us. I like to give copies of this book to friends.