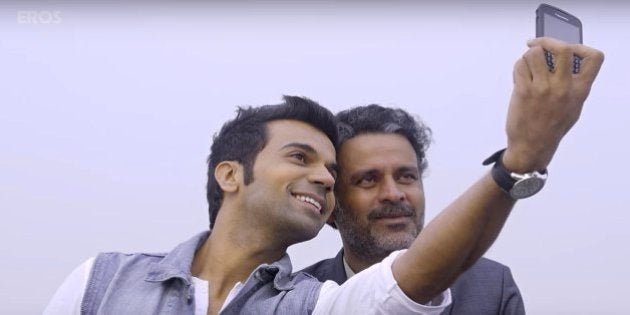 I've never quite understood the point of calling a film 'important'. Over time, one comes to understand that a lot of films can be called so, for various reasons ranging from newsworthiness of content to the barriers they break.
But every film that's important cannot automatically be called great. Hansal Mehta's latest feature, Aligarh, is one such example. In some ways, it is path-breaking in the context of conventional Hindi cinema. In others, it lies trapped in no man's land somewhere between what is considered 'arthouse' and what is considered 'content-driven' or part of the New Wave of Bollywood.
The result is a film that one urges others to see, almost as a civic duty, more for what it says than for the sake of genuine cinematic brilliance.
Aligarh stars Manoj Bajpayee as Shrinivas Ramchandra Siras, the professor of Marathi at Aligarh Muslim University who was persecuted for his sexual orientation in 2010 — that brief, isolated moment in modern India's history when it wasn't a crime to love someone of your own gender — and Rajkummar Rao as Deepu Sebastian, the journalist who struck up a friendship with him. This relationship, portrayed with restraint and sensitivity, is the foundation of this story and a cinematic liberty that is well-chosen (in reality, Siras and Sebastian never met).
I'd watched the film when it played at the 17th Jio MAMI Film Festival last year and returned somewhat disappointed. A second viewing, however, was in order to put it in the context of theatrical Hindi film releases. A day spent watching international arthouse cinema is a wholly different playing field from one that saw the release of two highly inane sex comedies starring Tusshar Kapoor just a month ago.
Like its protagonist, Aligarh is reluctant to assume an identity. It's perfectly fine for an individual to make that choice; films, however, may then have to ride on the strength of adjectives that don't necessarily tell you anything about its aesthetics.
This time around, I found more reasons to love it and a few others that underwhelmed me. Bajpayee's portrayal of Siras came across as reasonably effective but also intensely studied and mannered — a guitar solo with some great blues licks, punctuated by the odd off-scale note.
Our cinema rarely depicts homosexual characters as full-fledged human beings, let alone as the protagonist. Here, we are shown a complex and sensitive man, who is not interested in activism but in living a life of dignity. His existence is utterly lonely; the film exaggerates it a little by largely choosing not to show non-confrontational interactions with friends (the few he has) and neighbours.
A standout scene, deliberately restrained, shows him alone in his apartment, listening to and singing along with Lata Mangeshkar's 'Aap Ki Nazaron Ne Samjhaa'. Bajpayee is in fine form here, arresting the viewer in an arthouse-y scene that is, perhaps, a tad longer than it should be. A scene at a posh party, where he shyly recites poetry for strangers, makes him come across as endearing. He is far less convincing, however, when he switches between a lilting North Indian accent and, when agitated, Marathi-accented Hindi. Perhaps the idea behind that was to show how he reverts to his mother tongue in moments of distress; however, on screen, those moments are jarring and end up breaking the movie's spell.
Rao is far more consistent as the greenhorn Sebastian covering his first big story (although the depiction of the newsroom leaves a little to be desired). Writer-editor Apurva Asrani etches out a believable character who is also a bit of an outsider to his own world. With a passable attempt at speaking in Malayalam-accented Hindi, Rao captures the wide-eyed sincerity the character needs quite competently.
Somewhere in the middle, the film nosedives with the scenes that depict a court trial challenging Siras's suspension from his post (called Aligarh University in the movie). Ashish Vidyarthi is somewhat watchable as the righteous prosecuting lawyer. However, the lawyer representing the university (Balaji Gauri, says IMDB) is an uncomfortably shrill character who seems quite out of place in this movie. The camera is placed behind a judge so silent that we never hear him say a word even when the lawyers appeal for objections. Is this some sort of heavy-handed analogy for how the legal system and/or we, the viewers, have also been silent for too long? Okay then.
Two fantastic craftsmen who are currently at the top of their game, however, do a lot to airbrush these shortcomings. National-Award-winning cinematographer Satya Rai Nagpaul, known for his work in Gurvinder Singh's Anhey Ghorey Da Daan (2011), composes some beautiful frames. Many scenes are bathed in warm amber, giving the film a consistently beautiful look; this only wavers in the courtroom scenes, where the lighting looks disappointingly artificial. Composer Karan Kulkarni creates a subtle and beautiful soundscape using soft pads, textures, and other electronic elements. Unlike many scores, it is never obtrusive or manipulative. As the film progresses, he uses this approach to build towards a stirring violin-led theme that works beautifully.
But until that theme comes along, it seems like Aligarh keeps you at arm's length. Somehow, Bajpayee's performance didn't quite hit me in my gut. There is also the questionable decision of showing the same incident four times in the film, which ends up crossing the line from 'showing' to 'telling'. Like its protagonist, Aligarh is reluctant to assume an identity. It's perfectly fine for an individual to make that choice; films, however, may then have to ride on the strength of adjectives that don't necessarily tell you anything about its aesthetics.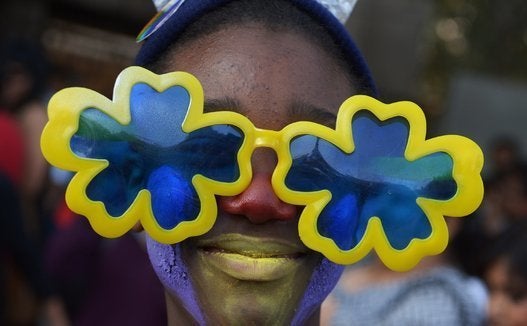 India's LGBT Movement: A Timeline
Popular in the Community