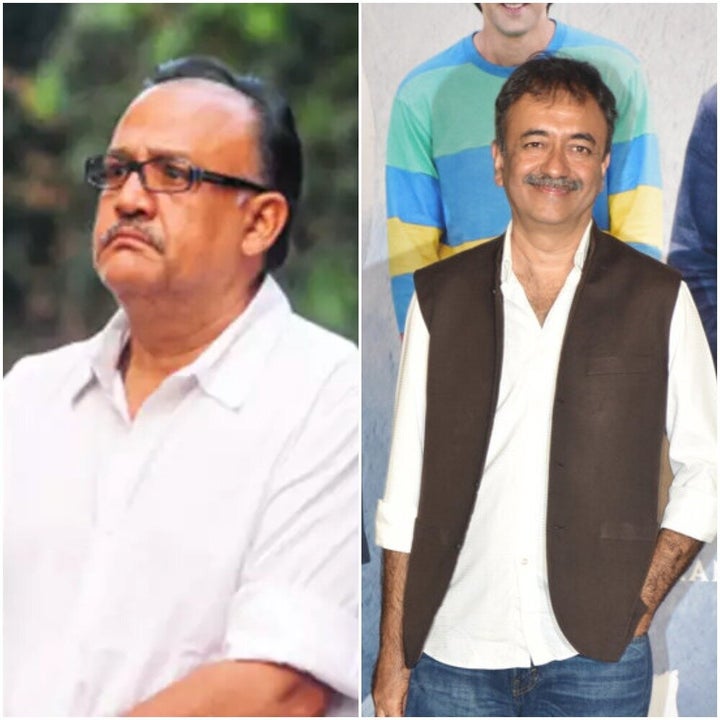 Number of screens rape-accused Alok Nath's latest film De De Pyaar De is releasing in: 3,750+
Budget of De De Pyaar De: Rs 50 crore (estimate)
Number of women who've accused Alok Nath of rape and sexual misconduct: 2
The fact that men, who have still not been cleared of accusations of harassment and abuse, have continued to thrive has been mentioned relentlessly by feminist activists in the past months. The numbers at the beginning of this piece, however, reveals the financial muscle power women are often up against in these cases. It may be traumatising for a survivor to see a perpetrator flourish, but what were the odds that the makers of the film would re-shoot the parts involving Alok Nath?
Sources told HuffPost India that Alok Nath shot for De De Pyaar De for about 40 days. The per day cost of the filming was approximately 13 lacs. The cost of re-shooting would come to nearly Rs 4 crore—not a small amount but also not one that was out of reach for moneyed producer T-Series.
Between conscience and profits, Bollywood has identified a clear winner.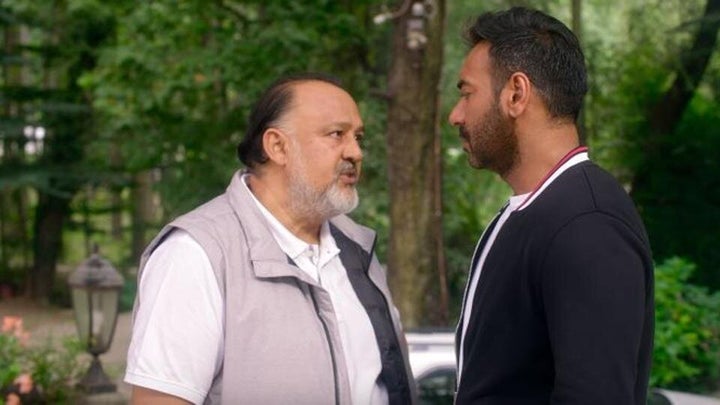 While we tend to hold Bollywood alone accountable for enabling predators, let's not forget the fact that the release of this film with Alok Nath's part intact was facilitated by a large number of people — distributors, theatre owners who agreed to screen the film, publicists who took the job of promotions, five star venues which hosted people involved in the film for the purpose of marketing and even fellow media houses who covered press briefings and published articles on everything from the actors' wardrobes to box office predictions.
Together, it took an entire ecosystem of various businesses and individuals to make sure the film made it to the screens, despite Alok Nath and the rape accusation against him.
It is not clear if any person or company involved with the making, release and marketing of the film at all took a stand and demanded the producers of the film do anything to make their stand on sexual assault and abuse clear. The accuser Vinta Nanda, spoke about her trauma at great personal and emotional cost, filed a police complaint and followed 'due process' to the hilt. And a few hundred people chose to make sure that her travails amounted to nothing.
"We did the usual promotions. Devgn allotted enough dates. Alok Nath's presence didn't change anything as our position on that issue was made clear on the day of teaser launch itself," a person from the film's team told HuffPost India on condition of anonymity.
Devgn's position on the issue? That the film was completed before the allegations surfaced against Nath and reshooting his portions "would also have been a huge monetary loss for the producers."
While in Hollywood, Kevin Spacey was thrown out of All The Money In The World days before the film was to release and Netflix fired him from House of Cards' final season, Devgn and T-Series had no such plans. "The decision to replace Mr. Alok Nath could never have been mine alone. In this case, I would have to go with the joint decision of the entire unit," Devgn said. He did not condemn the incident even once or even simply invoked the stock response to cases like this: "If he has committed a crime, he should be punished and it's for courts to decide if he is guilty."
Alok Nath's case, unfortunately, is not one that exists in isolation.
Despite a written complaint to the film's co-producers Vidhu Vinod Chopra, no enquiry was initiated by the production company despite the regulations mentioned in the Prevention of Sexual Harassment Act. According to sources, Hirani is currently scripting his next film and was recently announced the jury head of the Malaysia International Film Festival (MIFF).
HuffPost India has sought a response from MIFF on why Hirani was chosen as jury head given the seriousness of allegations.
Hours after HuffPost India's story was published, Hirani, who had already hired the same lawyer who defended Salman Khan, rallied support from his peers in the film fraternity may of who tweeted in his support.
According to sources, Hirani dialled up Bollywood's top filmmaker, a media-savvy director-producer, to seek advice on damage control. The filmmaker in turn asked him to mobilise support from the women members of the Sanju crew and support him publicly, which would help restore his image. The plan didn't go through as hardly any women from the Sanju crew came out with reverential posts about Hirani.
Hirani's next move was political.
A political fixer, known to engineer Prime Minister Narendra Modi's meetings with Bollywood, sent out mass messages to directors and actors, discrediting the victim, a move that left the survivor scared given the person's political proximity.
Days before the release of Ek Ladki Ko Dekha To Aisa Laga, Sonam Kapoor, who was in Sanju, told PTI, "I always want to believe a woman but suppose by chance, if it is not true? while Ranbir Kapoor called Hirani "an amazing filmmaker, an amazing human being..." strategically completing the public rehabilitation of a director who, incidentally, had offered the same courtesies to Sanjay Dutt with the hagiographic Sanju.
After the allegations surfaced, Khan was sacked from Housefull 4, a film he was directing. Sources from the film's set said that ever since he was sacked and replaced by Farhad Samji, he hasn't been involved with the film in any capacity.
While Khan may be away for now, many have already bounced back.
The biggest irony has been in the manner casting director Mukesh Chhabra was given a clean-chit. Days after mid-day published a story where multiple women accused Chhabra of molesting them, Fox Star Studios, producers of his directorial debut, Dil Bechara, suspended him pending investigations.
Produced by Fox Star Studios, Dil Bechara, which was earlier titled, Kizie Aur Manny, will be released in November this year.
We sent out a detailed questionnaire to Fox Star Studios who have maintained a stoic silence about the recklessness in the way the Chhabra case was handled.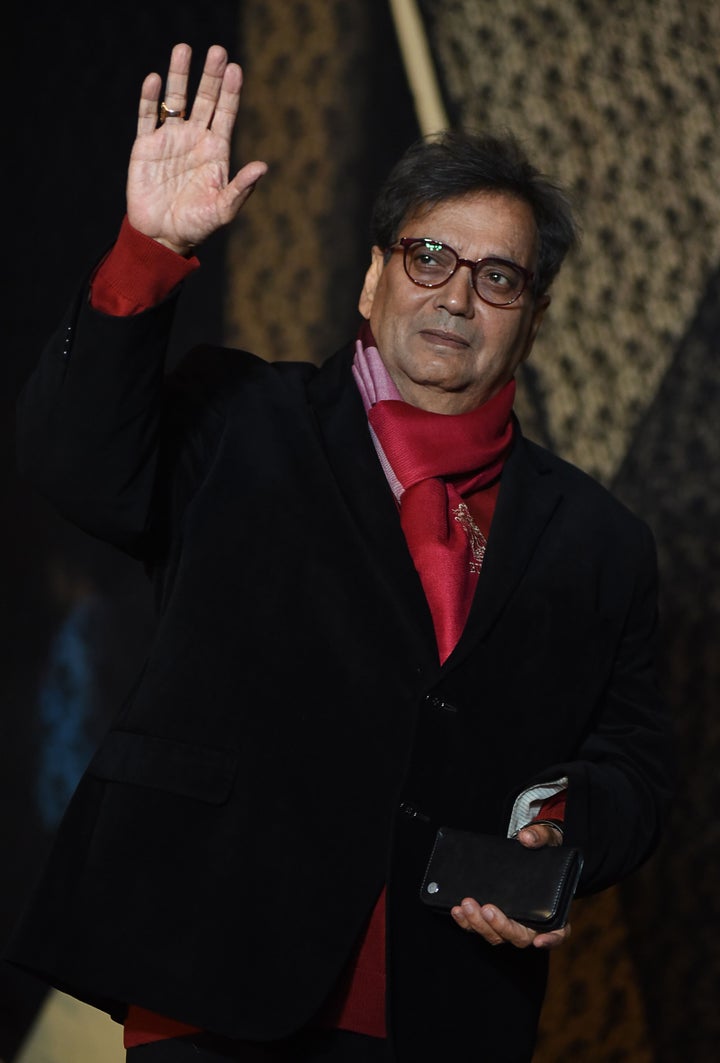 Director Subhash Ghai, who was accused of raping and drugging a woman and of molestation by another actor, Kate Sharma, was invited by the government at the International Film Festival of India in Goa and in February by the Yogi Adityanath-led BJP government in Uttar Pradesh to be a guest of honour at the Kumbh.
Actor Richa Chadha told HuffPost India that though a lot of powerful men may feel the #MeToo movement has not had any effect on Bollywood's existing structures of oppression, it's not all been in vain. She added that false allegations also need to be scrutinised strongly.
"The investigations should look at both sides of the problem. A false accusation, a bad date may benefit some myopic woman but it does more harm to the movement than anything else. What we need right now is change at a policy level for the movement to sustain itself."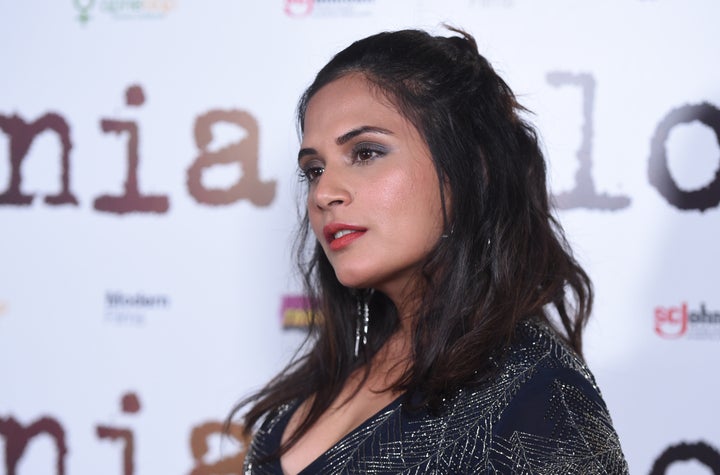 However, the impunity with which men accused of serious sexual crimes have moved on to their next projects, the manner in which Bollywood has supported them, either by remaining silent or issuing character certificates, the way cops have failed to investigate FIRs, the threat of defamation suits and some of the judgements the courts have passed, have caused a domino effect that has nearly killed the #MeToo movement in Bollywood.
Multiple women HuffPost spoke to pointed out at the inaction in past cases as a reason why they won't come forward to talk about harassment.
"What's the point? Who got punished? If anything the women who spoke are finding it difficult to land jobs," a woman said.