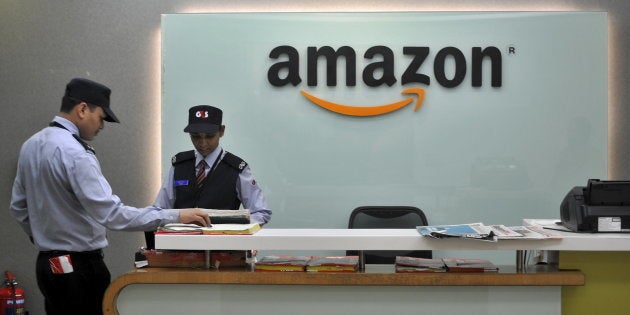 Online retailing giant Amazon.com Inc. has signed a deal to acquire the publishing business of Westland, a Trent Limited subsidiary and one of India's major publishing houses, according to reports.
This acquisition, Vice President and Country Manager of Amazon India Amit Agarwal said, will "bring Westland's highly talented authors and their books to even more customers in India and around the world". Earlier this year Amazon had bought 26% stake in Westland for an estimated Rs 9.5 crores.
The publishing list of Westland, which includes imprints like Tranquebar and EastWest, feature best-selling authors like Amish Tripathi, Ashwin Sanghi, Rashmi Bansal, Rujuta Diwekar, Preeti Shenoy, Devdutt Pattanaik, Anuja Chauhan, Ravi Subramanian and BKS Iyengar.
The CEO of Westland, Gautam Padmanabhan, said his company, which has a history of over 50 years in retail, distribution and publishing, was "excited" to work with Amazon. Westland was formed from the merger of two companies, Westland Books Pvt. Ltd and EastWest Books (Madras) Pvt. Ltd in April 2008.
Popular in the Community