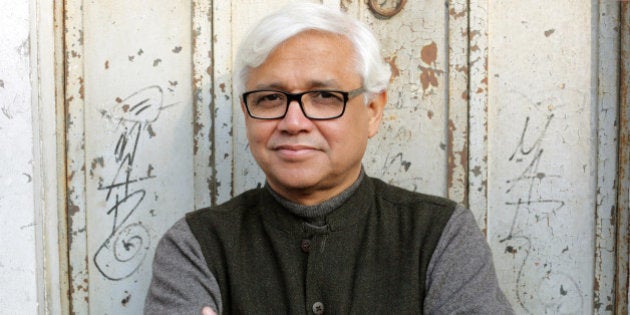 Even as dozens of Indian authors continue to return their Sahitya Akademi awards (the country's National Academy of Letters) to protest against the growing "climate of intolerance" in the country and the Akademi's stony silence on such issues, eminent author Amitav Ghosh has said he won't return his Akademi award, and that the outrage should be directed towards the present leadership than the entire institution.
"I very much appreciate the courage and commitment of the writers who have returned their awards in protest against the Sahitya Akademi's silence in regard to the recent attacks on writers," he told The Indian Express in an interview. "However, I do also feel that my outrage, as an Indian writer, should be directed at the present leadership of the Sahitya Akademi rather than the institution as such."
Ghosh received his Akademi award a quarter century ago, in 1990, when it was "held in general respect by writers".
"I feel that to return the award now would be more than an expression of outrage at the Sahitya Akademi's current leadership: it would amount to a repudiation of the institution's history," he said.
Writers from across the country have returned awards conferred upon them by the Akademi, angered over its silence on threats to writers' safety, like M M Kalburgi's murder, as well as their concerns on incidents of growing intolerance, like the brutal murder of a 52-year-old Muslim man on suspicion that he had slaughtered a cow and consumed beef.
Ghosh believes that there is "no doubt" that the present BJP government "is tacitly enabling these attacks by failing to take punitive and preventive action". And by not actively protesting against this, the Akademi is "shamefully in dereliction of its duties," he told Express. Earlier, the Akademi chairperson Vishwanath Prasad Tiwari had said that the literary body stoof for freedom of expression and condemned attacks on writers or artists anywhere, but could not make a "statement against the government". "We also condemn the attack on writers. But before making a statement against the government I need to consult the executive board. I will take up the issue at the board meeting of the Akademi," he said.
Even as Ghosh acknowledged the literary body's unbiased treatment of writers in every Indian language, he regretted that some of its past office bearers and known defenders of writers' freedom — referring to late Bengali poet Sunil Gangopadhyaya and Kannada writer and literary critic U R Ananthamurthy who passed away last year — were no longer here to lead the Akademi in protest.
He applauded Konkani writer Damodar Mauzo's initiative to call for a meeting on how writers can together move forward on the issue, suggesting it was more productive than en-masse returning awards. While he said that writers had done India "a public service" by returning their awards, he asked what would happen if the Akademi altered its present stand.
"Would the awards then have to be re-accepted? Or are we to assume that the institution is now permanently delegitimised?"



Popular in the Community