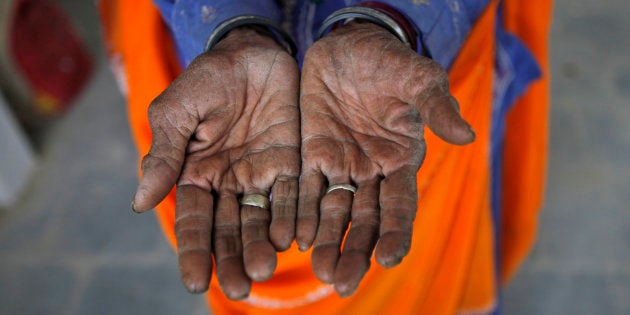 For 54 years, Chandrasekhar hasn't been able to move from his bed. Born with a 97% physical and mental disability, he can't communicate with anyone. His parents have taken care of him his entire life. But now his future is uncertain.
"We have come to realise he might survive us," said P.V. Manoranjan Rao, Chandrasekhar's 81-year-old father. "But whenever I try to make some arrangement for my son, I fail."
Rao is a space scientist who retired as the Group Director of Vikram Sarabhai Space Centre of the ISRO (Indian Space Research Organisation) in 1996. Unlike most octogenarians, he is comfortable with technology. But now technology — specifically biometrics — is failing him.
Last year Rao, who lives in Thiruvananthapuram, sought to add his son's name to one of his bank accounts, so Chandrasekhar's care that could continue without Rao and his wife Anjali's active involvement.
But Rao's fingerprints could not be read by the bank's biometric machine, and he couldn't link his account to Aadhaar and add his son's name. He tried to get an Aadhaar card for his son, but officials were unable to record Chandrasekhar's fingerprints and iris scan. Chandrasekhar's application for Aadhaar is still "under process" according to the Aadhaar website, Rao said.
"Aging results in loss of collagen; compared to younger skin, aging skin is loose and dry. Decreased skin firmness directly affects the quality of fingerprints acquired by sensors."
Biometric authentication forms the cornerstone of India's controversial universal identification project, also known as Aadhaar. Repeated government directives have pushed millions of Indians to try to link their Aadhaar with essential services like bank accounts and mobile telephones. Yet, most biometrics, particularly fingerprints, degrade with age as skin loses its elasticity, according to experts. Thus, while the fingerprints remain the same — it becomes harder for machines to recognise and match the prints of the elderly.
The "difference in fingerprint image quality across age groups, is most pronounced in the 62-and-older age group," according to Impact of Age Groups on Fingerprint Recognition Performance, a paper by Shimon K. Modi, Stephen J. Elliott, Jeff Whetsone, and Hakil Kim at the College of Technology at Purdue University. "Aging results in loss of collagen; compared to younger skin, aging skin is loose and dry. Decreased skin firmness directly affects the quality of fingerprints acquired by sensors."
For senior citizens like Rao, the deterioration of his fingerprints has meant he and his disabled son could soon be locked out of their bank accounts.
"It is humiliating to get an Aadhaar card for my son," Rao said, describing how Aadhaar officials struggled for an hour to get a legible thumbprint from Chandrashekar. "I do not feel like begging anybody. There is a limit to how much you can appeal to people."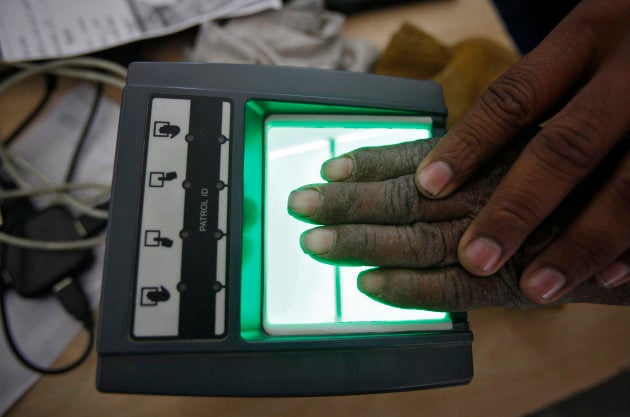 The looming uncertainty of his son's future has pushed Rao to petition the Supreme Court to allow Indians over 75 years of age to access Aadhaar services — an ever growing list — without biometric authentication. Senior citizens should only need to produce a self-certified copy of their Aadhaar card to access services, Rao requested the apex court.
He is yet to receive an acknowledgement of his petition, he said.
"There are not many of us alive," he said, referring to his fellow senior citizens. "You can't ignore us."
Biometric deterioration means the elderly are the most vulnerable to Aadhaar exclusion. Rani Devi, a 69-year-old woman from Rajasthan's Barmer district, has been unable to access subsidised food under the government-mandated public distribution system since September last year.
"They can't read my thumb impression in the machine," she said, and so can't verify her identity with her Aadhaar card. Without linking the two, they have refused to give her monthly ration.
"There are not many of us (above the age of 75) alive," he said. "You can't ignore us."PV Manoranjan Rao, 81
Meanwhile in Maharashtra, 84-year-old N.V. Padmanabhan can't update his Aadhaar because his fingerprints have become illegible with age. He had signed up for Aadhaar soon after the Unique Identification Authority of India (UIDAI) was established in 2009. At the time, his initials were enough to process the Aadhaar card, his son Ravi said.
But after it became mandatory to have the card holder's full name on the document, Ravi had to take his ill father to an Aadhaar centre.
"He stood in line to give his fingerprints," recalled Ravi. "But a week later we were told the fingerprints were illegible because of his advanced age." They went to another centre, where though his name was updated, they have still not received an updated card and they cannot track what happened to their application.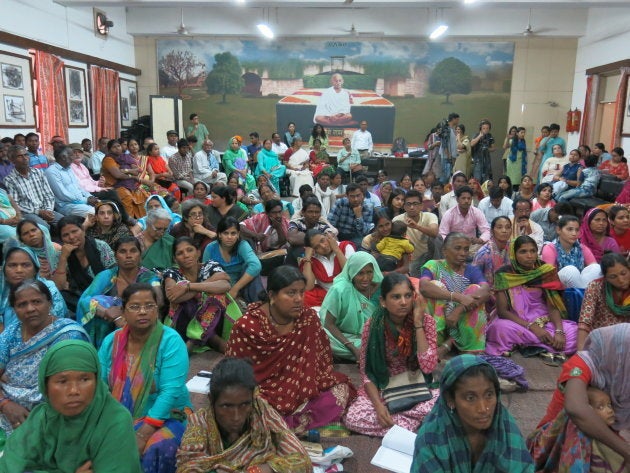 In New Delhi, 82-year-old retired government employee R.M. Swami lost his phone number earlier this year after his fingerprints didn't match the biometric data recorded for Aadhaar three years ago. He had tried to port his Reliance Communications phone number to Airtel after the former telecom company announced its plans to shut down. But because of the new requirement to link Aadhaar to your mobile number — despite it being still deliberated by the Supreme Court — Swami could not keep the number, his son Mukesh said.
Swami finally got a new phone number using his wife Ratna Devi's fingerprint. Curiously, his 76-year-old wife's fingerprints cannot be recorded by their bank, which accepts Swami's thumb impression.
These stories are common across the country. Though the UIDAI acknowledges these problems, and individual officials have attempted to solve these problems on a case-by-case basis, there is no centralised solution easily accessible for the elderly. Telecom secretary Aruna Sundararajan had promised last year to introduce iris scans instead of fingerprints for linking mobile numbers to Aadhaar cards for senior citizens. Last week, the government said it would allow people to access their pensions without needing Aadhaar or give their fingerprints, but pensioners and their caregivers say any changes are yet to be implemented.
"If the government is making Aadhaar mandatory then they should also make it easy," said Ravi Padmanabhan, whose ill father has to make a trip to the bank each year to get an annual certificate to get his pension. "No help is being given and it's hard to get any response."
I had approached with a similar request for my dad which was not even acknowledged. Do what you commit or don't publish such things.

— Ravi Padmanabhan (@rapaddy) September 1, 2017
Meanwhile, Rao has taken to writing letters to anyone who will listen, hoping that his Supreme Court petition will help solve the problem for elderly people.
"I ask my friends to forward my letter to somebody who wields some power," said Rao. "And solve this problem created by the government insensitive to old people."
"I understand governments are impersonal," said Rao. "But you just need a human heart and minimum respect for elderly people."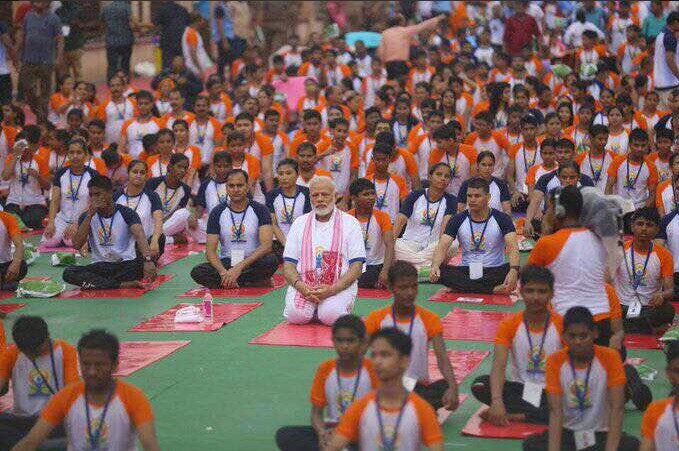 Bend It Like Our Netas