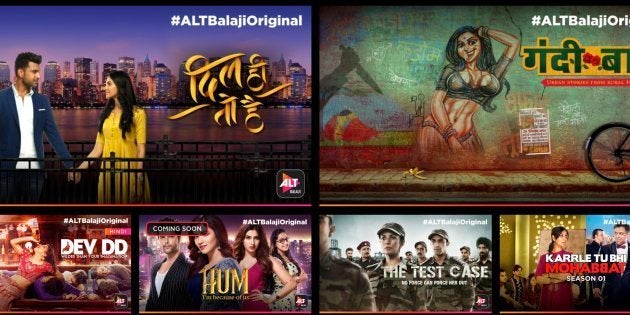 MUMBAI, Maharashtra — When Netflix launched Lust Stories, an anthology of four films exploring modern love, ALT Balaji, the digital arm of Ekta Kapoor's Balaji Motion Pictures, had something to say:
Gandii Baat is a campy ALT Balaji original set in rural India.
A little over a year after it was launched in April 2017, ALTBalaji has emerged as an unlikely force in the race for subscribers in the streaming-content wars that have pitched global giants like Netflix and Amazon Prime against local players that include Hotstar, Voot, Zee 5 and Eros Now.
ALTBalaji offers 22 original shows, good for about 250 hours of binge-watching, to its 3.5 million paying subscribers, compared to Netflix which has just released its first original series, Sacred Games, and Amazon Prime — which released Inside Edge last year. Netflix and Amazon do not break out their India numbers, but ALTBalaji insiders insist they have a better handle on the tastes of India viewers than their international counterparts.
"Right now, India is somewhere between Naagin and Narcos," said Manav Sethi, AL Balaji's Chief Marketing Officer. "We, as experienced content producers are aware of that and cater to that demographic."
The shows on offer reflect this strategy: Romil and Jugal (a spin on Romeo and Juliet with a gay couple), Boygiri, Dev DD (a show where Devdas is a woman), sound pretty radical, but have a low-budget almost camp appeal, compared to the lush, and visibly expensive production values of the 'prestige TV' put out by more established players.
The Test Case and Bose: Dead or Alive, shows that were outsourced to different production houses, are two slick exceptions.
Sethi, of ALTBalaji, said there was a clear method to the madness.
Eighty-eight percent of videos watched on YouTube, which still remains the most widely consumed video service in India, is in Hindi, Sethi said, a telling sign of the pressing need to tailor content to suit local audiences. "So in this scheme of things, Narcos and House of Cards have a very, very minuscule viewership."
Internet versus TV
A robust catalogue of hits is a big reason why many legacy production houses hope to find success online. Balaji, for instance, has an extensive library of TV shows that have become a genre unto themselves. Yet Sethi said fresh programming was vital to attract subscribers.
"If catch-up TV worked as an idea, Hotstar wouldn't have gone on and paid a stupendous amount to buy the IPL rights for (live streaming)," Sethi said. "That deal was an attempt to extend its subscriber base. We realized we couldn't be streaming Kumkum Bhagya on the Internet. The reason is simple -- as far as fiction shows go, people don't want to watch stuff on the Internet that they can watch in their drawing rooms."
Hanish Bhatia, an analyst at the research firm, CounterPoint Research said that ALTBalaji's appeal lies in its cost-effective pricing (it's Rs. 300 for a year versus Netflix's Rs. 500 for a month) and a significant amount of original Indian content, which other streaming platforms have been relatively slow in pushing out.
"They have also marketed themselves quite well digitally and fill a gap that exists between the high-brow stuff on Netflix and the stuff one sees on Indian television."
Sethi said achieving this subscriber base in a little over a year is no mean feat.
"See, we don't have the deep pockets that Netflix does, nor do we have the privilege of birth that Hotstar enjoys. We started with a team of 60 people and built it up from thereon. No other Indian platform can boast of the varied, prolific content that we do," Sethi said.
He insisted that they were able to become a prolific streaming platform thanks to Balaji's experience in TV. "Producing 30-minute episodes on TV gave us the experience to recreate that template digitally."
Sethi is quick to point out that he's referring only to an 'operational template' and not a 'creative' one as their aesthetic approach and production quality for ALT is 'different' from what Balaji produces on TV (which is melodramatic soap operas).
"I can't spend 5 minutes of my viewer's time showing a man putting sindhoor on a woman's forehead. Neither can there be three dramatic zoom-in," he laughs, pointing out an oft-repeated cliche in Indian serials.
1.15 billion in making 24 original shows, clocking in 100 hours of original content, in the near to medium term.
Sethi clearly takes great pride in having put out a bank of content. He said even though Netflix has been in India for over 2 years, it's only now that they've been able to bring out an original series.
When I pointed out that they have a slate of multiple projects (Ghoul, Selection Day, Bard of Blood) in the pipeline, he said, "Having a slate is a function of being moneybags. Execution is a function of your executing abilities which requires an understanding of the ecosystem of the industry you've entered."
He said he doesn't see Netflix as a threat.
"They are helping build the ecosystem and the guys who are working for them will tomorrow work for us and bring in their own sensibilities, "Sethi said. He said he admires shows such as 13 Reasons Why, Narcos, and House of Cards, but he hasn't met a 'single soul' who liked Lust Stories.
Ultimately, the problem for viewers is likely to be the absence of a reasonably-priced streaming bundle to watch Netflix, Amazon, Hotstar and ALTBalaji the way we watch multiple channels on television. And that, right there, is the real Gandii Baat.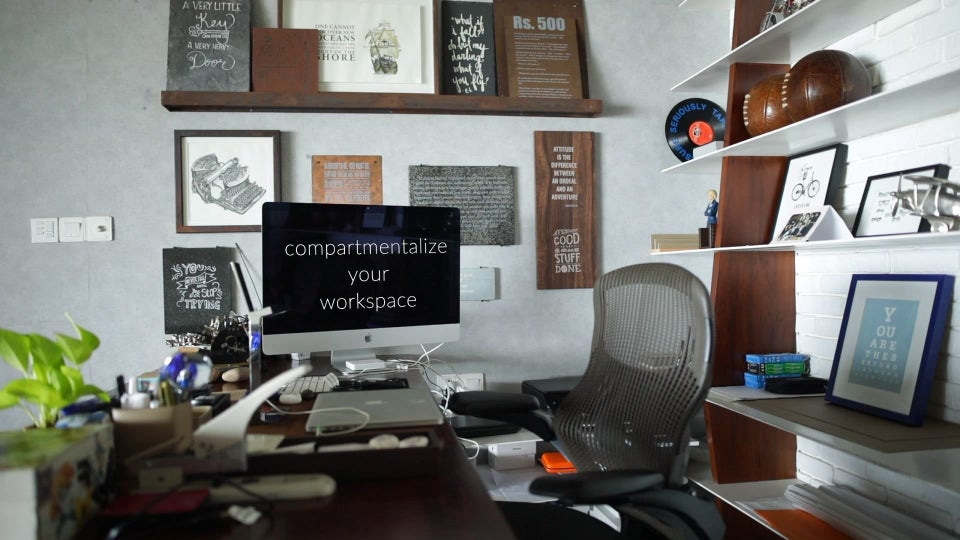 Hrithik Roshan's House
Popular in the Community