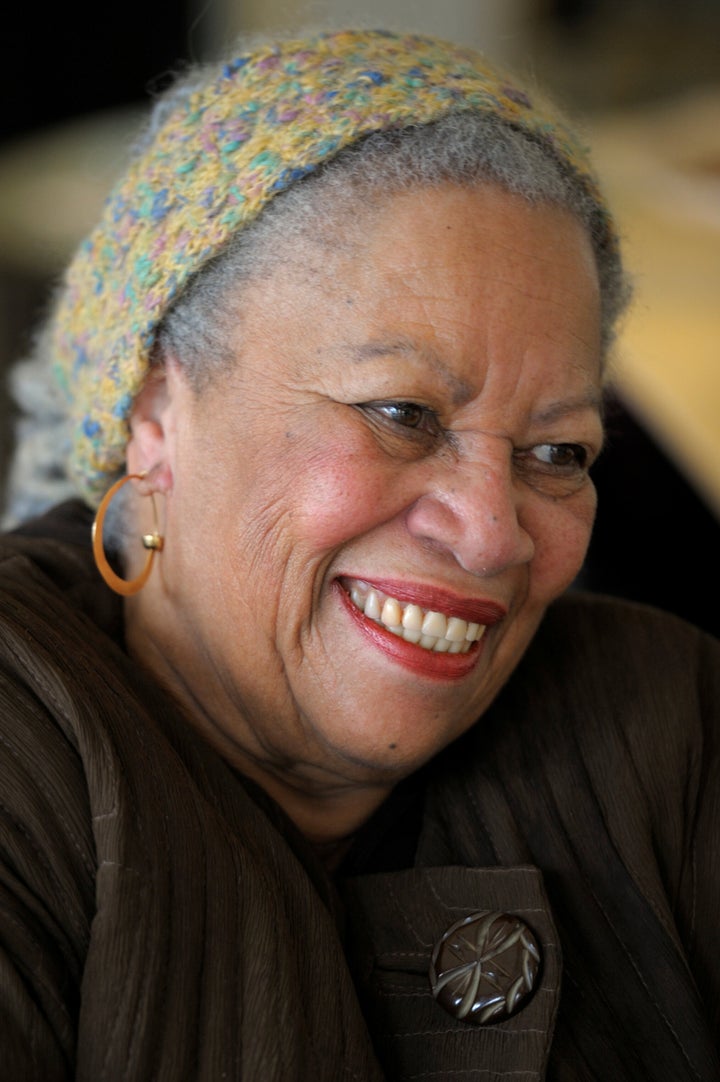 The Morrison family confirmed "with profound sadness" that she passed away "following a short illness". I fell silent, processing what I'd just read.
"Are you here?" my friend asked. I told her the news.
"Shit," she replied. "Toni Morrison is a legend! She actually cared about telling our stories, as black people".
Morrison was unapologetically black and exemplified the notion that the black writer does not have to seek white validation in order to be relevant, in order to matter.
I'll never forget reading an interview she did with The Guardian in 2015 where she said: "I'm writing for black people. In the same way that [Leo] Tolstoy was not writing for me, a 14-year-old coloured girl from Lorain, Ohio. I don't have to apologise or consider myself limited because I don't [write about white people] – which is not absolutely true, there are lots of white people in my books. The point is not having the white critic sit on your shoulder and approve it".
Indeed, her work was a treasure trove deeply embedded in the experiences of black lives during a time when publishing did not champion diverse perspectives. The industry still has a long way to go, to be honest.
The author of eleven novels, she won the Nobel Prize for Literature in 1993, having published her first novel, The Bluest Eye, in 1970.
Among her most famous works was the Pulitzer-Prize winning novel Beloved, which told the story of a female African-American slave who failed to kill her own baby. It was made into a film starring Oprah Winfrey and Danny Glover in 1998 – I was six years old at the time and, though it was a box-office flop, I recall my mum often watching it on VHS.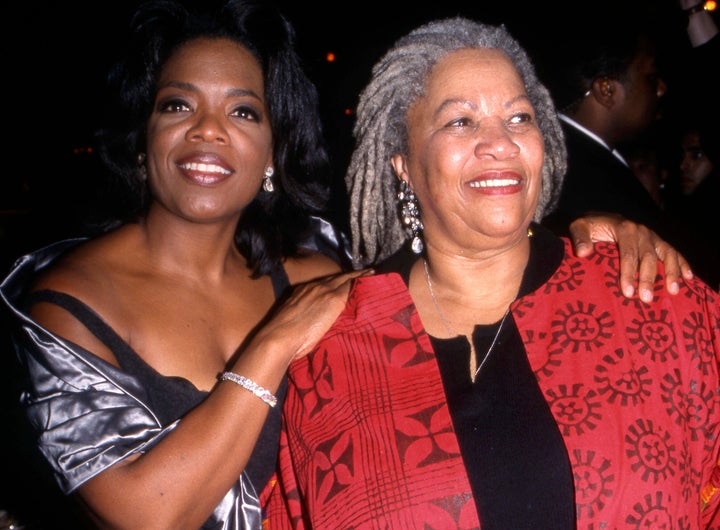 In 1993, Morrison was awarded the Nobel Prize for Literature, becoming the first black woman to receive the honour.
She was honoured by presidents too; in 2012, President Barack Obama awarded her with the Presidential Medal of Freedom. Bill Clinton once gave a speech about the author during the award ceremony for National Arts and Humanities. A highly decorated wordsmith, Morrison was feted far and wide.
And through her written works, divine example, and career as an editor herself, Morrison paved the way for many authors and writers.
At Random House she gave visibility to emergent black writers such as Wole Soyinka and Chinua Achebe, whose work featured in 'Contemporary African Literature' (1972). Morrison is also credited with helping to discover household names such as Angela Davis, Toni Cade Bambar and Henry Dumas.
In 1974, she published 'The Black Book', an anthology of photographs, illustrations, essays, and other documents of black life in the United States from the time of slavery to the 1970s.
Morrison edited Muhammed Ali's autobiography 'The Greatest' (1975) which documented the life and times of a sporting legend.
Her dedication to writing, to chronicling black experiences, to shaking the table, inspired me no end.
It let a black aspiring journalist from Brixton, south London, know that it was legitimate to pick up a pen and to be the change I wanted to see. This type of activism transcends fiction writing.
For me, Morrison exemplified the concept of 'sending the elevator back down', being a catalyst for change, not just for self – but also for those coming behind. For those who bear witness. For one and all.
And beyond the rich catalogue of published work, which has long-been adapted on to many school curriculums around the world (I studied Beloved for A-level English), Morrison was a black woman whose journey to global prominence had not been easy. Her very foundation was rooted in trauma and yet she soared to celestial heights.
This is perhaps what inspires me about her the most – Morrison's struggle and what that entailed. All that she endured and managed to overcome. Her voyage as a black woman and as a single mother was a lonely one which, as it happened, helped to cultivate her love affair with prose writing.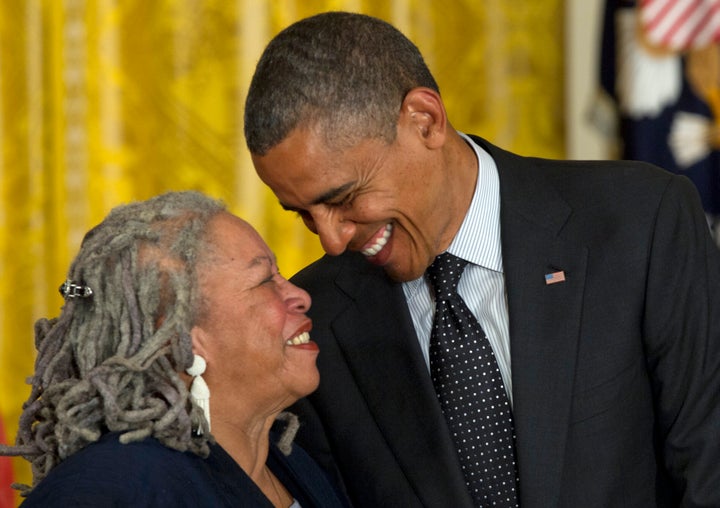 Morrison grew up in Ohio, against a backdrop of racism. Her family were poor. At one point, when her parents could no longer afford the rent, their landlord set fire to the house they lived in.
At the time, she was just two years old but she said her parents laughed at this perversely cruel act. Later on in life, the author said said their response demonstrated how to maintain a sense of integrity and autonomy, even in the face of oppression. That's one hell of a lesson.
In 1965, after her six-year marriage ended, she stopped lecturing at universities and moved to New York with her two children to begin work as an editor. This is a woman who rolled up her sleeves and provided for her family - while also doing what she loved on the side.
"I had two small children in a small place," she told the New York Times in 1979, "and I was very lonely. Writing was something for me to do in the evenings, after the children were asleep."
To experience life is one thing. We are all here, doing just that. But to use your voice to share your observations with others and, ultimately leave this world in a more enlightened state than you found it in, is the ultimate gift. It is something that we should all aspire to.
Morrison did that and, for that, I thank her.
"We die," Morrison said while accepting her Nobel Prize. "That may be the meaning of life. But we do language. That may be the measure of our lives."
Popular in the Community