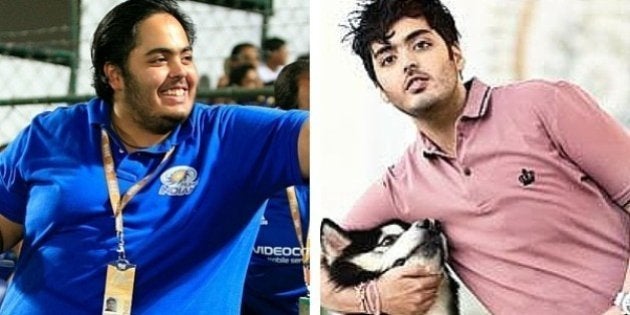 Here's your inspirational story of the day.
Anant Ambani, the youngest son of Nita and Mukesh Ambani, has lost 108 kg in 18 months, the Times of India reported on Sunday. Anant's fight against a "medicine-induced obesity", chronicled in detail in the paper, had the Internet buzzing with messages of admiration and respect for the youngster.
TOI published this image and soon Anant Ambani started trending on Twitter.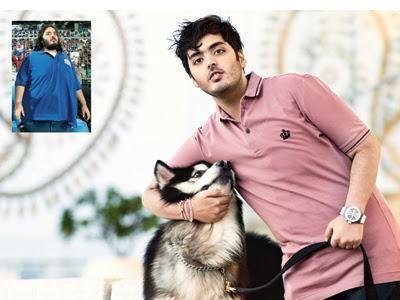 The paper reported that Anant, who is currently a junior at the Brown University in the US, walked 21 km each day, did yoga, weight training, functional training and high-intensity cardio exercises to reach his weight goal. He stuck to a zero-sugar, low-carb diet.
Anant suffered from asthma as a child and the medication were allegedly responsible for his weight gain. He was determined to lose weight by his 21st birthday, the paper reported, and a goal he seems to have fulfilled.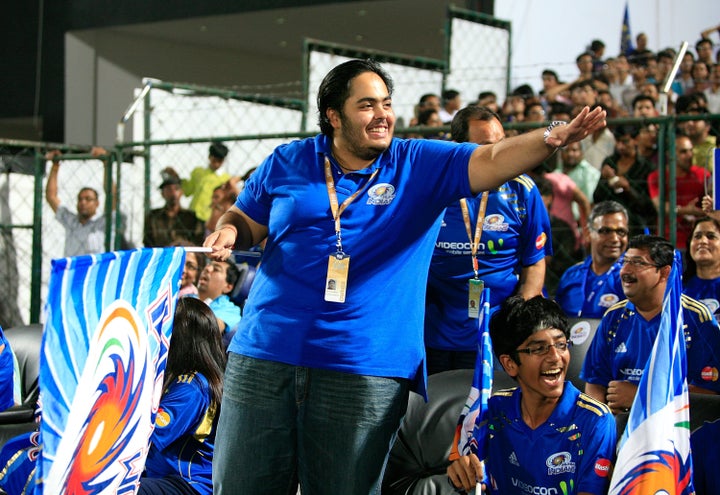 (Anant Ambani is seen during the 2010 DLF Indian Premier League T20 group stage match between Rajasthan Royals and Mumbai Indians played at Sawai Mansingh Stadium on April 11, 2010 in Jaipur, India. Photo by Vivek Shah-IPL 2010/IPL via Getty Images)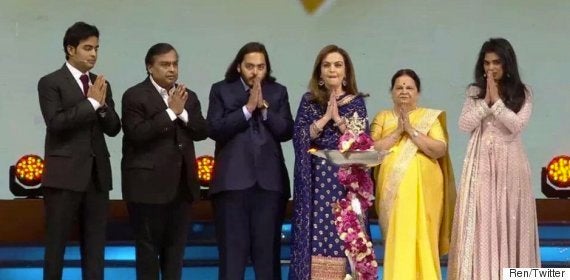 (Anant Ambani [third from left] with his family at the launch of Reliance Jio)
Even in March this year TOI photographed a much thinner Anant as he visited the Somnath temple. The report stated that the youngster had lost 70 kilos, almost half of what he weighed earlier.
The tweets kept pouring in.
Kudos Anant Ambani.

Kid didn't deserve all that abuse.

Though, may be a bad precedent for trolls.

"Who is your trainer, Anant?"

"Twitter."

— Sorabh Pant (@hankypanty) April 10, 2016
Of course there were the usual haters, and the mean tweeters who are a part of Twitter's everyday hustle bustle. But full marks to Anant for grit and perseverance. Any one who has tried losing even a kilo will understand how difficult it is to stick to a punishing routine of exercise and strict diet.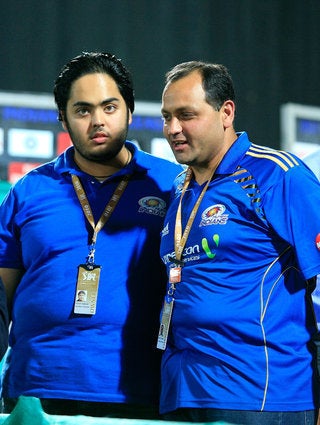 Anant Ambani Over The Years
Popular in the Community