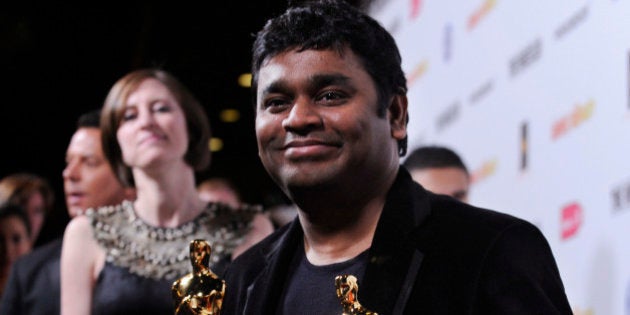 Five years ago, AR Rahman won an Oscar for his score on Danny Boyle's acclaimed Slumdog Millionaire, but the composer doesn't seem to be done showing the world everything he's capable of.
Earlier this year, it was reported that he had set up a production house named YM Movies and would be turning co-producer with 99 Songs. Now, according to a Mumbai Mirror report, it appears that Rahman has also written the story for the film, which has been described as "a sensual story about art and self-discovery".
An unnamed source quoted in the story says that the film documents the journey struggling singer who aspires to become a successful composer, but is not a biopic about Rahman himself. The film will reportedly be released in Hindi as well as Tamil. The casting for the film has begun in Mumbai. The team is looking for a fresh face to play the lead character, preferably someone who is South Indian and has a basic understanding of music.
The journey towards this film has taken four long years and Rahman was initially also supposed to direct the film. However, with multiple English, Hindi, and Tamil projects keeping him busy till next year, the composer had to hand over directorial duties to debutant Vishwesh Krishnamoorthy, who is best known for his ad work, directing TV series such as The Dewarists (season 1) and Bring On The Night; as well as for being the former frontman of Mumbai-based post-hardcore band Scribe.



Popular in the Community