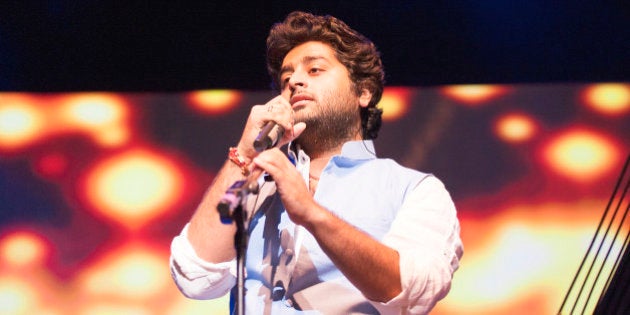 Singer Arijit Singh is suddenly in the midst of a peculiar controversy with Salman Khan.
According to an NDTV report, the playback singer posted a note on his Facebook page apologising to Khan late last night but later deleted it.
In his post, the 'Tum Hi Ho' singer has begged the star not to delete a song he has sung for Khan's forthcoming movie Sultan.
The full text of Singh's now-deleted Facebook apology said:
"Dear Mr Salman Khan

This is the last way I thought I would speak to you. I have been trying to text you call you and do everything possible to tell you that you are mistaken about the fact that I insulted you. I never did. That night in the show It was the wrong time and wrong aura.

Nevertheless you felt insulted.

And I understood and I felt extremely sorry about it as me and my family have been your fan since long. I tried to explain so many times but you never got it. I apologized but you never got it. How many times I sent you apology texts you also know.

At Nita Ji's place I only came back to apologize to you but you dint get it.

No problem I apologize here In front of everyone but please it is a request.

Please do not remove the song that I sang for you in Sultan. You want anyone else to sing this song, absolutely fine but keep a version at least. I have sung enough songs sir. But I want to retire with at least one song of you keeping in my library. Please do not take away this feeling.

I don't know why am I doing this I know the consequences

People are going to write their heart and mind and everything. I also know you won't be bothered Mr Salman Khan.

Still I think I need to take it out. After all I have to live with this fact that you made sure that I don't sing for you even though so many of us requested.

But I will be a fan bhaijaan..

Jagg ghumeya thare jaisa na koi..

Regards

Yours truly

Arijit Singh

Let there be light."
The Aashiqui 2 (2013) singer later, after deleting this one, made another post, which read:
But the singer's fans are clearly not happy with this whole episode of Singh apologising to Khan publicly.
Disheartening to see an artist has to apologize for his art to a big-fat man who is a cancer to Indian cinema. Arijit Singh, you won hearts!

— Ayush Garg (@profylayush) May 24, 2016
Disappoined with Arijit Singh .

if someone wants to take down your song , then let him ,

u any way got chance to sing for way better actors

— AB DE VILLIERS (@SRKswarrior1) May 24, 2016
Salman insults Arijit Singh.

Salman insults Sonu Nigam.

Salman insults Rahman.

Salman insults HIMSELF!

— Tanima.:sparkles: (@TrueArijitholic) May 24, 2016
Salman Khan never had problems with Arijit Singh for him the problem was Music Dir. Mithoon who actually misbehaved with him #StarGuilds

— Salman Khan Universe (@SalmanUniv) May 25, 2016
Difference:

Arijit singh: best singer of the industry

Salman khan: no where near to be the best actor of the industry

— Good Doctor (@iamthemaulik) May 24, 2016
I'm A Huge Fan Of Salman Khan But If He Removes Arijit Singh's Song From The Album Then It's A BIG Loss For Salman & The Music Album!

— Bollymusic Updates ♫ (@MusicIsLife_31) May 24, 2016
On Wednesday, a video from 2014 surfaced on social media and some believe that this might be the reason Singh apologised to Khan.
The video shows that, during an awards ceremony in 2014, Khan jokingly imitated Singh's style of singing while presenting an award to him for 'Tum Hi Ho'. Singh responded by saying "nice", in what appears to be a slightly sarcastic manner.
Arijit made his debut with the song 'Phir Mohabbat' in the Emraan Hashmi starrer Murder 2 (2011).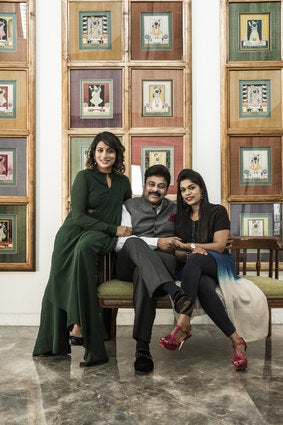 Adorable Photos Of Indian Celeb Father-Daughter Duos
Popular in the Community