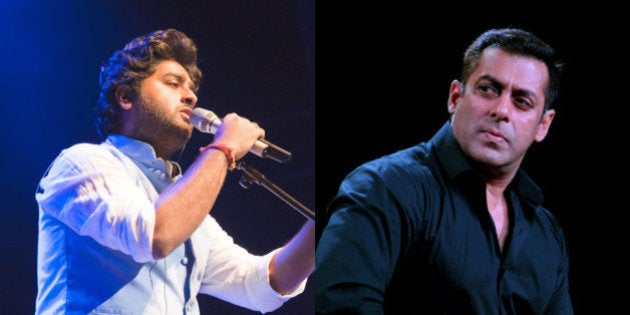 However, according to a Mumbai Mirror report, while Singh is ready to go to the star's doorstep to apologise to him (which he believes has led to his song 'Jag Ghumiya' being axed from Khan's upcoming wrestling drama Sultan), Khan's team insists that there is no bad blood between the two.
The awards show held two years ago, in which Singh was presented the Best Singer award by Khan and Riteish Deshmukh, seems to be at the heart of it all. Singh took a long time to come to the stage and pick up his award, to which Khan asked him: "So gaye thhe kya? (Were you asleep?)" Singh responded: "Aap logon ne sula diya yaar, tabse (you guys put me to sleep)." Khan then shot back by imitating Singh's style of singing, to which the singer responded drily: "Nice."
MM quoted an unnamed source, said to be close to Khan, as saying:
"Salman was being funny, just like Arijit. There were no hard feelings. He is wrongly being called a bully. It just so happened that a song, that got dropped was sung by Arijit but that's a call the producer, director and marketing guys take, not just Salman. He is not holding any grudges."
Singh told MM that immediately after that incident — which was his first ever appearance at an awards ceremony — he had apologised to Khan while hugging him. The same night, he texted him another long apology, to which the star replied in the morning with a rebuke, asking him to learn "how to behave".
"But he added that he was okay, which made me happy and relieved," Singh said. "It was only later that I realised he wasn't. I have been apologising for almost three years now."
When he was summoned to sing for Sultan, Singh believed that everything had been sorted out. But upon hearing that Khan didn't want his voice in the final master, he felt "really hurt".
"I am not in Mumbai at the moment or I'd have gone to his apartment last night. I am going to do that once I am back. I have hopes that he will be fine with me one day," he was quoted as saying.
Meanwhile, Khan's spokesperson said: "We would not like to comment on the matter and we will not be releasing any official quote soon about the Facebook post as well. This is a non-issue!"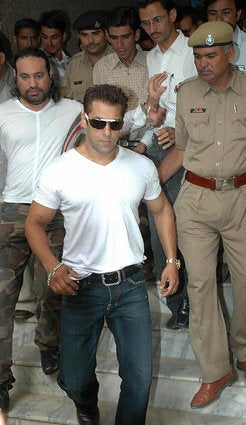 Salman Khan's Controversies Over The Years
Popular in the Community