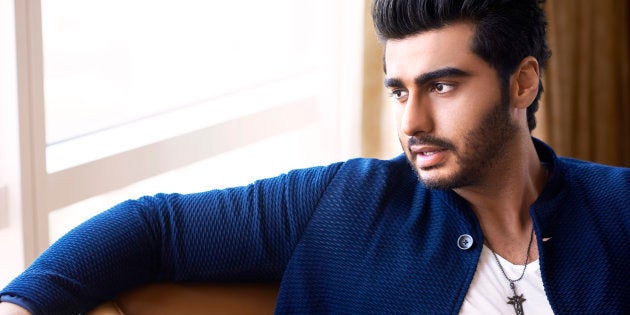 Arjun Kapoor is having a busy weekend.
Which isn't really surprising as he's been in the midst of city tours, phone interviews, reality-show visits, etc.
When I meet him at his plush residence in upmarket Juhu, there is stillness in the air. Though you see a well-stocked bar, eclectic artwork and movie titles sourced from around the world, there's something very lonely about the place.
"It's just me and my sister who live here," he says, before offering me a cup of tea. I'm late for the interview that's happening on a Sunday so traffic isn't an excuse anyone's buying (it was).
By the end of our conversation, Kapoor, who I found to be extremely perceptive and emotionally eloquent, and I agreed to do another session. He says he doesn't open up to people but when he does, he doesn't hold back.
Excerpts from the interview that was conducted over two sittings that lasted for about three hours together.
The Half Girlfriend trailer received a lot of flak online for being way too melodramatic...
There are certain people who don't like you, so they won't ever like you even if you do the best work in the world. You've to hope that if these folks watch the film, they enjoy it. Our intent is not to win over these people but to make a film for the entire country. Social media is just an element which gives you a sense about the reactions, but you can't mistake those reactions for the collective feelings of everyone. There's a world beyond Twitter too.
You must have seen the spoof that 'Arre' did with the voiceover of one Fitoor Mishra. Did you find it funny?
I think it was funny. If they had done this kind of a spoof after the release and the film was a success, we also would have been laughing about it. Right now, the makers might get touchy.
I know that I am a public figure and everybody is allowed to do anything they want with our material as we've put it out there. If the video is getting some laughs, I have no problems about it. The video was funny but I have seen funnier stuff.
You sound ambivalent about it.
I did the AIB roast, man. I can laugh at myself. I am fully supportive of this culture as long as you don't hit below the belt. In the video, I was called Boney ka launda. Now, I am Boney ka launda. There is a crass way of putting it and there is a nice way of putting it. The video used the crass terminology because the boy in the film is coming from 'village area.' If we had not provided the content, he wouldn't be getting so many hits. So I'm not complaining.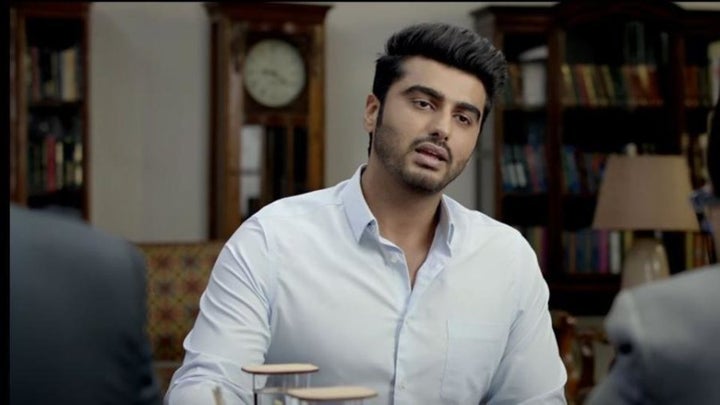 The film has a heightened, melodramatic treatment. Do your personal sensibilities as an artist align with it?
I haven't forgotten what my country's audience likes. Gunday was heightened melodrama but Half Girlfriend only has elements of it. There is a certain amount of angst in the character, so it comes out in a heightened way in the trailer. The film has justification to those dramatic high points.
I would hate to use the word melodramatic because what is melodrama for you, might just be dramatic for someone else. The heightened drama has always worked for Bollywood. Just look at Kabhie Khushi Kabhi Gham - when you see the mother turning around because of the chopper coming in – these moments are OTT but they work.
You were an overweight kid. When you decided to become an actor, did you have the awareness that coming from a privileged family of very successful actors and producers, you would have ample opportunities to be able to succeed?
No. Film industry is a business. If I don't succeed the first two times, who is going to hire me? I would just be doing small roles. That is not a successful career. I am not denying that I've come from a family of lineage, but I have always worked towards proving myself on my own merit. The doors will open and you will get opportunities a couple of times, not after that.
Not true at all. In Abhishek Bachchan's case, it happened like 15 times. Same for an Uday Chopra, Jackky Bhagnani, Fardeen Khan, Tusshar Kapoor who got several chances until it was proven without doubt that they aren't cut out for acting.
I think Abhishek is a talented actor. I loved him in Dostana and Yuva. There was an audience that was watching him.
Yes, but in his 16 film! Some actors only get to act for 16 films in their entire career, but here was Amitabh Bachchan's son for who those films were, well, learning lessons. My argument is: if you get so many chances, you'll definitely improve in your craft.
It's not about improving the craft. It's about the audience. It's a democratic way of knowing whether you deserve chances or not. At a certain point, it is a business. Today it has become more ruthless. What has happened in the past has happened. Today, the modern Indian audience accepts or rejects an actor rather quickly.
The difference between you and outsiders would be the frequency of opportunities.
I agree. And I own up to that completely. I cannot imagine the struggles of an outsider compared to mine. That is true. History suggests that. 5 years down the line, I sincerely hope that the opportunities equalize.
Having said that, I do believe that after the first film, the audience has decided. People can keep trying after that. Sometimes you push back and defy the odds. Look at Saif Ali Khan. Farhan Akhtar tapped into him in an unexpected way. Today, wouldn't you want Saif Ali Khan's performances to exist in film history?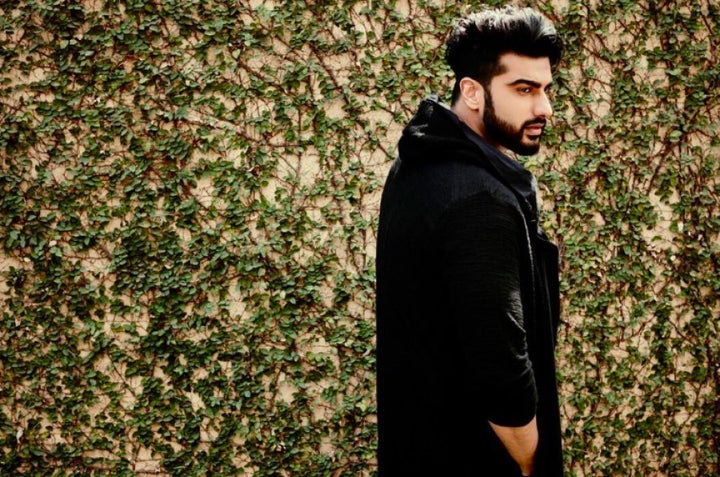 My argument isn't that star kids shouldn't get opportunities, but they should accept that it is never a level-playing field and own up to that privilege.
The intent is to create a level-playing field. With the studios coming in and the producers being more serious about the number of films they can make, you'll go for talent rather than friendship.
You keep saying that you only get one film through family connections. Beyond that it's your struggle. How is it then that your cousin, Harshvardhan Kapoor, has another film (BhaveshJoshi) despite Mirzya flopping?
He had signed that film before Mirzya released. I am assuming that Vikramaditya Motwane, a celebrated director who has made terrific films like Lootera and Udaan, must have made an informed choice. I don't think anyone put a gun on his head to sign Harsh. He feels Harsh is the right choice and the audience will decide the rest.
Don't you think if you continuously propel somebody into stardom, there is a good chance they will end up becoming one?
Somebody is investing their money, putting the marketing in place and there is this whole poetry-in-motion sort of a situation where you can't just come in and dance your way through everything. If the material is not working and the audience isn't coming into theatres, it'll eventually stop.
Today the risks are higher compared to what was at stake earlier. The public opinion expressed through social media, newspapers and news channels is much harsher and much clearer. There are clear demarcations about 'who is where?' I feel in the next 5 years, this will be a conversation worth revisiting. When the success-failure ratio changes, it'll come to talent deserving more opportunities.
You may argue that for star kids, the opportunity to enter a door is easy. But after that, you are on your merit, boss. I am getting work because there's an audience watching me. I worked with my father in my 5 film and not the first or the second. Alia Bhatt hasn't gone down that road as yet. She's working because of her talent. She got the opportunity of a second film and today we have a really gifted actor amongst us.
What's your defence on the criticism that your performances come across as wooden?
I haven't seen the word 'wooden' used to describe my performances. For my first film, Ishaqzaade, a leading newspaper carried a review, and because they had to trim the review down, they forgot to review my performance. The journalist later apologized saying that he had written praise about me but the paper cut it off.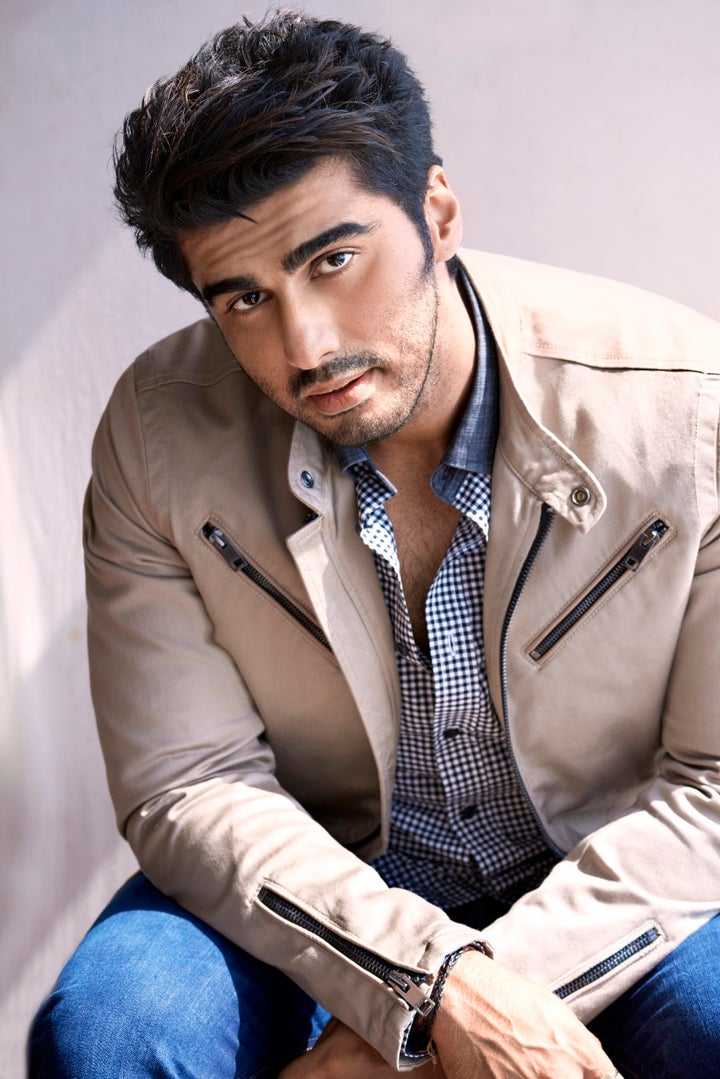 As someone who has seen all your films, I do think you lack a certain intensity that your peers, say a Ranveer Singh, bring in their characters.
Fair enough. But, I always hear that my characters have always been overtly-intense and that I should ease up and play characters that are more fun. So I have never dealt with the intense aspect of criticism being an issue. I've heard I am inconsistent and there's room to improve. And I am always open to that because I want to improve as an actor.
I got great love for my work in 2 States because of the character I played. I chose to play it a certain way. I didn't want to play him loud or larger-than-life. I wanted to play him in a non-Delhi way, rather than playing the typical Delhi way of Khao, Peeyo, Jiyo. I made those choices which the audience appreciated.
Do you feel the need to over-compensate because of your lineage?
Not as an actor but in terms of my social interactions, yes, I had to mellow down my humour and make my demeanour more 'likeable'. When you are dealing with people on a public platform, you have to understand that people are coming to meet you for certain reasons and not for your bluntness. They want to get to know you and you need to open up to that fact. I realized I needed to get rid of the whole 'Mai aisa hi hu, take it or leave it'. I had to become more sociable.
Has your brooding, in-my-own-shell persona sabotaged your personal relationships?
I definitely haven't made a lot of friends and I am okay with that. I never was a people-pleaser. I always ended up being my own self. When I first became an actor, I had the worst personal crisis a human could go through. My film was to release in 45 days and my mother passed away. I was too wound-up and I didn't realize what was happening. Everything was hitting me, but nothing was seeping in. I had barely processed things around me when I was made to face the media.
So, in my personal life, I have had enough from people who say that I should stop being so uptight. I can be more malleable and have more fun. And I do like having fun, but it's with my own set of people. Now I have decided that I'll have fun with everybody and that has panned out better for me.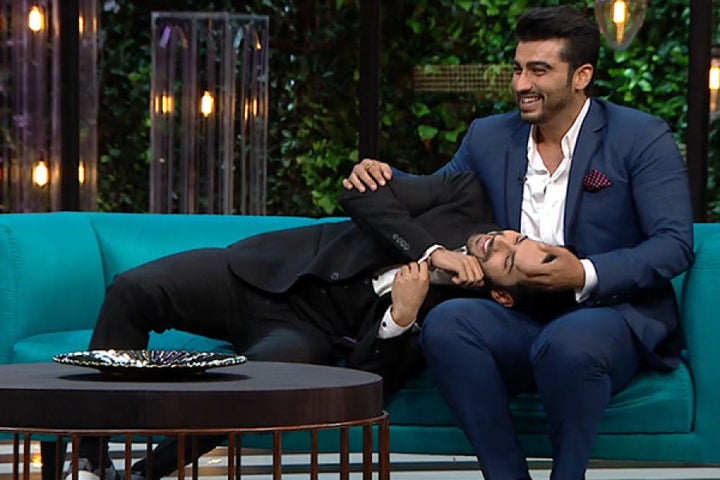 But what do you trace this wound-up self back to? It's known that you've had a difficult childhood.
Earlier, I used to feel that it is nobody's business to know the real me, the way my friends and family do. So I set demarcations.
Then I realised that you cannot have demarcations and expect people to like you. You need to showcase yourself. That's why I became more malleable and said to myself that I need to carry my personality to work.
I definitely feel that my personality, for better or for worse, has gotten enough attention. Some people have seen a different side to me because of certain things that I ended up doing on a public platform. (AIB Roast) A lot of people didn't know how I was until Koffee with Karan. Nobody knew that I am actually that funny or that I have a wit that appeals to people.
You have now gotten quite a bit of acclaim of being a successful actor and your mother, who you were very close to, is not here to witness it. How do you reconcile with that fact?
I've kept her room as it is. Every day, when I would come home, I would go to her room and talk to her. And now, when I come back, I just stand there, quietly, before going to my room. So reconciling is not a word I can even use, let alone apply.
How do I reconcile with the fact that she's not here to see that I have created an independent identity for myself, that I run a house, that I've grown up to become everything she wanted me to become?
For all the sacrifices she has made for me, there is something as payback which sits here right now as I speak to you. I would have liked her to see that.
I wish I was in a position where I could tell her that I have managed to make you proud, Ma. There's no respite from the death of a mother.
I always tell people that you are allowed to take your parents for granted to a certain degree but don't underestimate the power of having them around. They are your backbone. You think it's there but imagine one day it cracks -- you are bound to fall. I have lived my life balancing without a backbone for the last 5 years.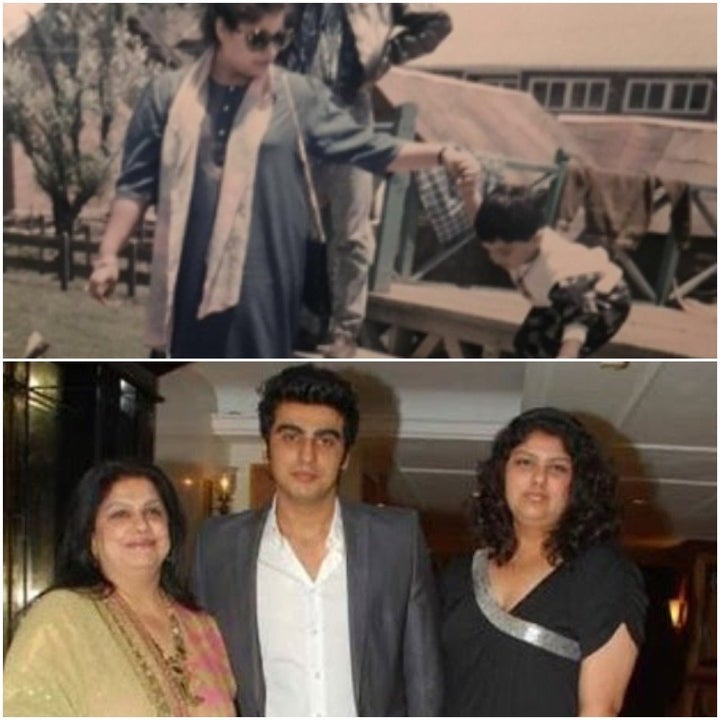 How do you fill that void?
I can't. My mother's room is still there and it has enough significance to remind me that she's still there, watching out for me. When I received my first paycheque, I did exactly what would have made her happy. She wanted me to buy a car with my own money.
I bought a Mercedes which, at that point, I couldn't really afford. But they always tell me that you spend a little bit more on these things because it makes you work harder. When it comes to things like property and cars, you should spend a little more so that they are always at the back of your mind. You don't become choosy and you don't say no to work. Then you have the surety ki EMI toh bhar loonga.
In every family there is one big bank account and then the parents take care of the daily expenditures. So the child is protected and nurtured. In my case, and I don't mean this in a derogatory way, but when I say I am self-made, I don't joke about it. I know it might sound frivolous to people who've made a name for themselves in far more difficult circumstances, but there hasn't been a single day where I had to rely on anybody from outside to take care of my house. I take a lot of pride in that.
My mother had taken the financial onus upon herself. I've tried to take that legacy forward. It just happened that Ishaqzaade did well. It would have been impossible for me if I had not made it. That roll of the dice paid off because the film did well.
So you've wrestled through these times all by yourself?
Not at all. My sister, Anshula, has stood by me like a rock. She has gone through far worse. She's younger than me. I still had 11 years with my father living in the house. I had my mother living with me for 25 years but she only got 20. Imagine a child who has been through a life where the father couldn't be physically around all the time after the age of 5. And the mother who was there physically all the time and then after 20 years, she wasn't there. Imagine the psychological scarring of that child. She's still more mature, very well-educated, honest and more sincere than me.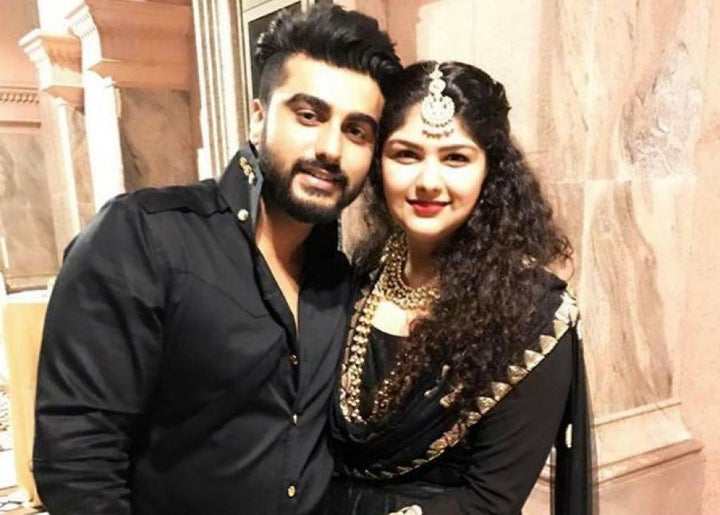 As the elder sibling, one would expect things to be the other way round.
Exactly. After Mum passed away, my only thought was how will I take care of her? I was prepared to take care of myself, how I would take care of Anshula? It's like having a child when you're least prepared. She has been my child in the sense; she's somebody who I am the most protective about.
She completed her graduation in the US and passed with flying colours. This was during my film release. She came back to be with me when she could've gotten a great job abroad.
Till today, she doesn't accept that she did it for me. She ended up working with Google in Delhi when she could've gotten the same job in America. But then she realized that she doesn't want to continue because my life was all over the place. I obviously needed her but I couldn't tell her then. She sensed that and now she's my only strength. She runs the house and my life. She takes care of my medication and my food. These are things that seem they could be taken for granted. But when you don't have a single parent around and your younger sister is doing that for you, whereas she should be building her own life, I think that is the greatest human sacrifice of all.
I am getting love, adulation, and money in return for my sacrifices, but her sacrifices cannot be quantified. She has put herself second on all levels. She's the unsung hero of my career.
Your father separated from your mother when you were 11 and your sister, Anshula, even younger. Your formative years were largely without him around. What did that do to your idea of marriage?
I was very conflicted about it. I was convinced that I would never get married. But I have mellowed down. When you turn 32, you don't like the feeling that you'll just be by yourself for the rest of your life. At the end of the day, you need a partner. That vacancy exists and I would like to complete that emptiness with a live-in relationship. I would like to know somebody intimately enough to decide whether I can commit to her for the rest of our lives.
Do you think forging another relationship could help you cope with the loss of your mother?
I think that would fill the void of a partner, one you need for your everyday 'nothings'. When you want to come back home and just do and speak about nothing. The person who's comfortable with you sitting in your boxers or even running around naked. You can be your purest self. As crass as it may sound, but even farting in front of your partner, without the fear of judgment, is something that can make you feel connected.
What is your relationship with your half-sisters like?
We don't really meet and spend time together so it doesn't really exist.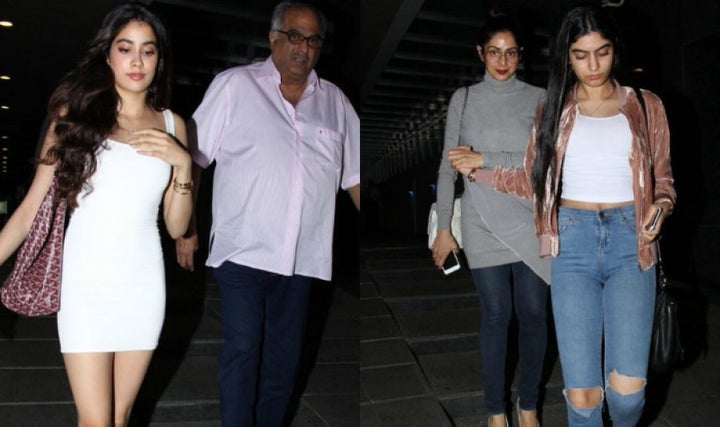 How is your romantic make-up like? Do you find it easy to invest in women romantically?
I keep saying that I am ready for it but clearly I am not very good at it. I choose to be involved and absorbed with my work because I don't want to think about my personal life. I do crave it but when it comes to me, I can't handle it. The moment my work gets over, I am already thinking about what I have to do tomorrow. I am not living in the moment. I am conditioned to just think about the future.
It is and it is not by choice. And I took a step back for a year after Tevar and reassessed myself. I realised that I needed to calm down. I needed to discover the finer things of life. There is more to life than being just an actor.
Have you had any meaningful relationships in the past?
I have. But I've also been the one who shied away from going ahead. I always found reasons to not work it out. Relationships don't just happen. You've to work on them on a regular basis. You've to fulfil her needs also otherwise it's one-sided and unfair.
I've been selfish. I have just expected everyone to understand what I am going through. It's not that I am trying to gain sympathy but eventually, it gets misconstrued as that. But I can't be like that all my life and expect my partner to understand. I am hoping that my next one will be for keeps or at least it'll be something I can build and nurture. Relationships are complex and need a lot of work.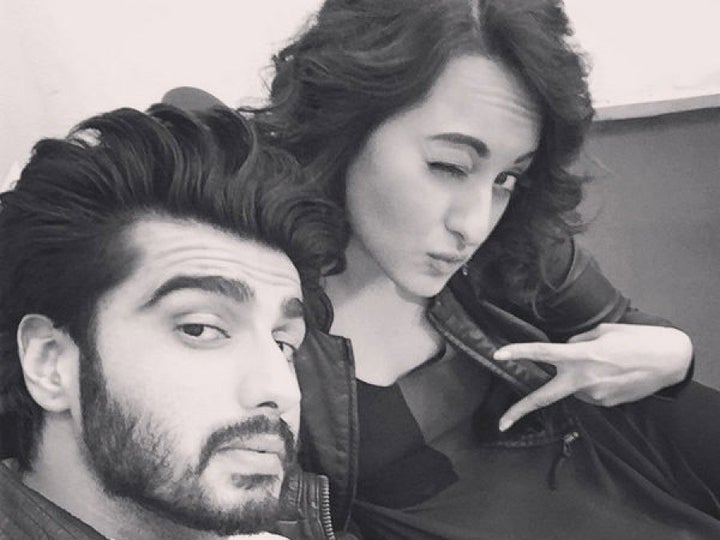 Is it particularly difficult for an actor, considering the levels of intimacy they share with co-stars?
The profession does have loopholes for women to commit wholeheartedly to an actor's life and vice-versa.
Do you get offended when people perceive actors to be promiscuous and infidel?
I feel bad when people say that only the film industry is like that. It happens everywhere. The awareness is greater in the film industry because it gets spoken about. It happens in most work spaces. Our work environment allows a lot more intimacy with the opposite sex way more easily. There's late nights, outdoors, and there's a sense of bonding that builds beyond what a 9-5 job would allow. It's hardly ever just business. You do end up spending enough time with others that those 'in-betweens' happen. Your needs come forward from time to time in these situations. You end up acting upon them because in this profession, the stress levels are bizarre. Then that intimacy, beyond other things, also becomes a way of getting rid of your stress. Also, you don't have too many people whom you can trust. So there are a lot of emotional and mental reasons why it happens, perhaps to a greater degree, in the film industry.
Where do you stand on infidelity?
I've seen things pan out in my personal life. If my father wakes up and he's happy, that is more important to me than anything else. If my mother was alive, I would ask her the same question.
Sometimes people survive through the 'bads' because they do it for the betterment of their children while living in toxicity. The house might look perfect from outside but there are things that are so deeply broken that it creates a disconnect which is unsolvable.
But if two people are happy moving away and one can forge a better life for themselves, then it's always better.
But one person still loses, right?
There's a shift in the way we look at infidelity now. If it has happened from one end, the other person is allowed to move on and find somebody that makes them happy.
Popular in the Community