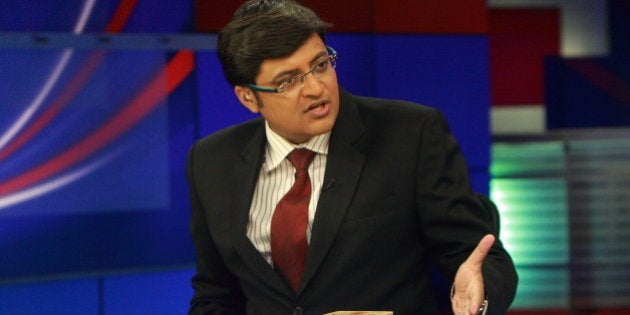 Does Times Now editor-in-chief Arnab Goswami, the high-profile television anchor known for his fiery nightly television debates, drive a Lamborghini?
This is the question that echoed on social media Monday morning as this picture of the anchor standing next to the expensive red car (Rs3.43 crore, ex-showroom, New Delhi) went viral.
So does the journalist lead a double life--a fearless crusader for truth and justice on television at night, and a bratty Lamborghini-driving petrol head on the weekend?
That would have been a juicy story, and that is indeed why the image went viral. But Goswami doesn't own a Lamborghini, and in fact on Sunday at the Bandra-Worli sea link, he was being the quintessential good samaritan.
Goswami registered a complaint with the Worli police against a speeding man who was driving the Lamborghini at high speeds on the sea link.
"We arrested Samvit Ramesh Tara on charges of rash and reckless driving. He was released on bail the same day. Arnab Goswami had come to the Worli police station to file a complaint," said S. Jayakumar, deputy commissioner of police, zone 3.
The driver had fled after the cops flagged the car down, Jayakumar said. The picture that went viral was clicked when Goswami was talking with the cops even as the errant driver fled in a cab. Two cops on a motorcycle chased down the cab and arrested him.
"I spent four hours in a police station on a Sunday to register this complaint. That is all I have to do with this episode," Goswami said.
Interestingly, the car belongs to Auto Hangar, a high-end car dealership.
So what car does Goswami actually drive? A 2005 Toyota Corolla.
HuffPost India is published in association with The Times of India Group, of which Times Now is a part.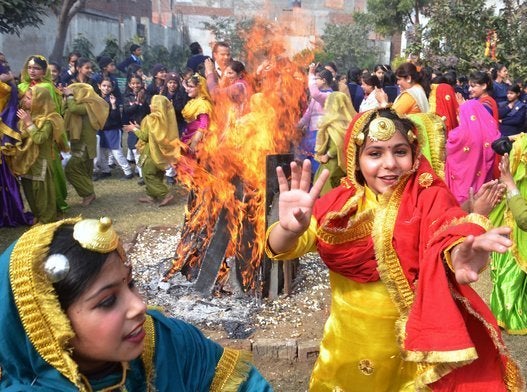 Different Festivals Celebrated Across India
Popular in the Community