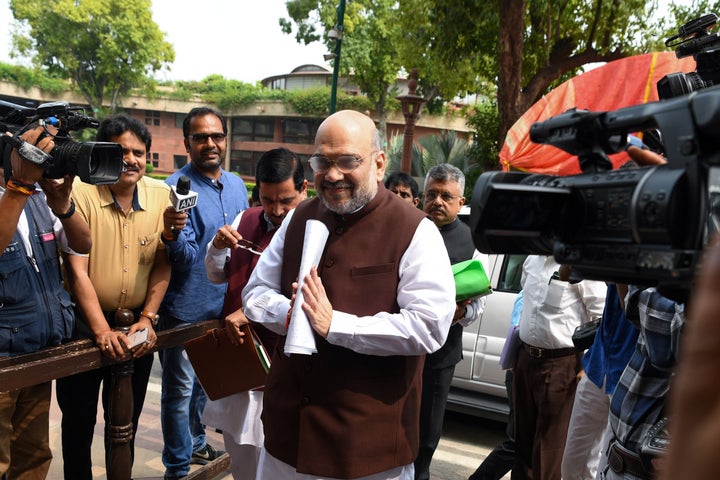 NEW DELHI —Home Minister Amit Shah announced in the Rajya Sabha on Monday that Article 370 of the Constitution of India, that grants special status to the state of Jammu and Kashmir has been scrapped.
The government has also proposed the bifurcation of the state into two separate union territories: While Jammu & Kashmir shall be a union territory with a state legislature — on the lines of Delhi and Pondicherry; Ladakh shall be a separate union territory without a legislature, much like Chandigarh.
The government announced that an order scrapped Article 370 had been signed by President Ram Nath Kovind.
Leader of Opposition in the Rajya Sabha Ghulam Nabi Azad criticised the BJP government saying, "Today the BJP government has murdered the Constitution."
"The entire constitution will be applicable to Jammu and Kashmir state," Shah said, ending the state's rights to make its own laws. In a subsequent order, India's president approved the government's changes.
The step would also mean revocation of a bar on property purchases by people from outside the state. Such plans have in the past provoked warnings of a backlash in Kashmir, which is claimed by both India and Pakistan.
The law had also reserved state government jobs for residents, as well as college places, in an effort to keep the state from being overrun by people from the rest of India
Shah made the announcements amid huge uproar in the Rajya Sabha. This comes after hasty mid-night house arrests of Opposition leaders in Jammu and Kashmir including Mehbooba Mufti, Omar Abdullah and Sajjad Lone.
Section 144 was imposed in several areas, including Srinagar. Schools and colleges remained closed on Monday and internet services were also shut down in the run up to Shah's announcement.
Former chief minister of the state Mehbooba Mufti, took to Twitter to criticise the Narendra Modi saying, "Today marks the darkest day in Indian democracy. Decision of J&K leadership to reject 2 nation theory in 1947 & align with India has backfired. Unilateral decision of GOI to scrap Article 370 is illegal & unconstitutional which will make India an occupational force in J&K."
Follow live updates here:
(With inputs from Reuters)