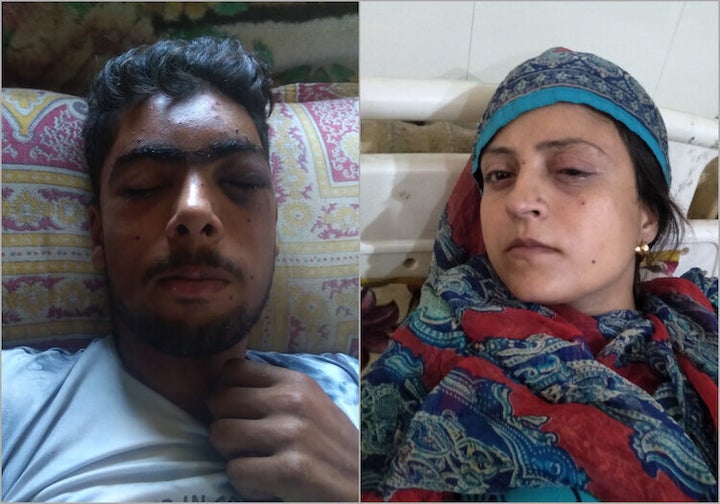 SRINAGAR, Jammu & Kashmir — A steady trickle of civilian victims of pellet-gun injuries at the city hospital has lent credence to reports of unrest in the Valley, despite the Modi government's insistence that Kashmir's population has welcomed the decision to nullify Article 370, a constitutional provision that granted Jammu & Kashmir special status, and bifurcate the state.
The Indian government has deployed thousands of troops, arrested political leaders, severed phone lines, blacked out the internet, and shared carefully choreographed videos of National Security Advisor Ajit Doval meeting "locals", in an attempt to control the narrative emerging from Kashmir.
However, a visit to the Shri Maharaja Hari Singh Hospital (SMSH) in downtown Srinagar, wire reports and accounts in Indian and international publications suggest that Kashmir is witnessing civilian protests that are violently suppressed by pellet-gun wielding paramilitary forces, often at the cost of injuring bystanders.
The total communication lockdown has made it hard to establish the exact sequence of events, but a Reuters report dated August 8 2019 quoted two unnamed officials, who said there had been sporadic protests.
At the Shri Maharaja Hari Singh Hospital, this reporter met seven men and one woman who had been injured by pellets. Patients at the hospital said they had witnessed a protest at Nowhatta locality in downtown Srinagar, where security forces fired on protestors using pellet guns.
A doctor at the hospital said they had attended to approximately 40 pellet victims in the past three days. However, this number could not be independently verified.
In the ophthalmology ward, 31-year-old Rafia Bano lay on a bed, her eyes puffy from a pellet that had hit her in the face. "God, save her eyesight," said her mother, Mehmooda Akhtar. "She has a baby to look after."
"I was in my courtyard when they fired pellet on me," Rafia said. "I felt my eyes burning as if someone had set them on fire."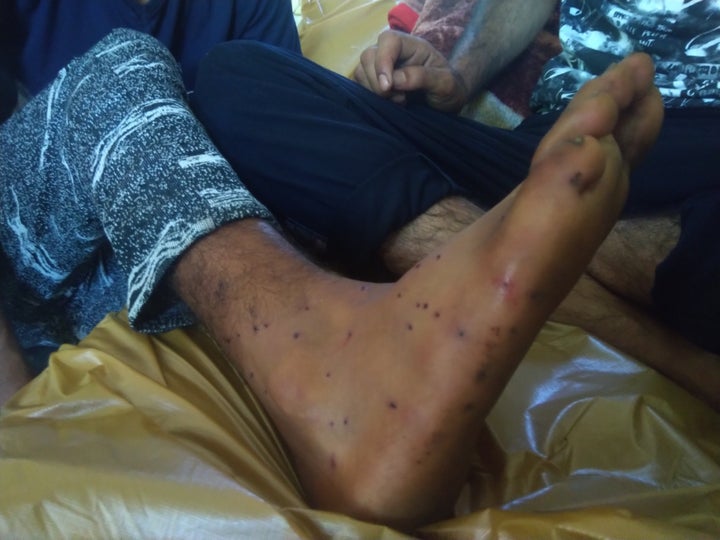 In the men's section of the ward, a young man who declined to share his name said he was visiting a friend in Nowhatta when he was caught in a protest, and was hit in the face with pellets fired by security forces.
An attending doctor said the young man had lost vision in his right eye, while his left eye was partially damaged and was still embedded with pellet fragments.
"He has suffered serious head injuries and our priority right now is to save his life," a hospital official told Al Jazeera.
Given the information blackout in Kashmir, HuffPost India will update this story as more information is available.