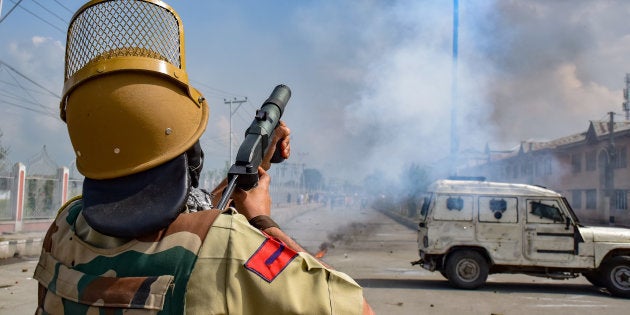 The Centre on Sunday announced that the Ramzan truce in Jammu and Kashmir would be suspended amid clashes being reported from different parts of Kashmir on Eid.
The Centre, on request from the Mehbooba Mufti-led state government, had stopped "anti-terror" military activities in Kashmir in an effort to maintain peace in the state during the holy month of Ramzan.
Home minister Rajnath Singh took to Twitter to announce this decision:
Singh also said, "It was expected that everyone will cooperate in ensuring the success of this initiative. While the Security Forces have displayed exemplary restraint during this period, the terrorists have continued with their attacks, on civilians and SFs, resulting in deaths and injuries."
But was it really peaceful during the ceasefire? Reports suggest otherwise.
Hindustan Times reported sources as saying that between April 17 to May 17, 20 grenade attacks, 50 militant strikes and 41 killings were recorded in Kashmir.
Officials justified the suspension of the ceasefire saying the violence during ceasefire made the government re-think the extension of the ceasefire.
An officer told The Times of India, "Rise in the violence graph in the concluding days of Ramzan, including the killing of Bukhari and soldier Aurangzeb, vitiated the atmosphere on the eve of Eid. The need to ensure security of yatris arriving for upcoming Amarnath pilgrimage amid heightened terrorist activity made the government averse to the idea of extending the suspension of operations."
A civilian, Sheeraz Ahmad, was killed during clashes between security forces on Eid, and the police said that a grenade had exploded in his arms.
Before that, an army jawan, Bikas Gurung, was reportedly killed from Pakistan firing along the Line of Control in Rajouri district.
On June 14, only a couple of days before Eid, Poonch resident and rifleman Aurangzeb was allegedly abducted and killed by terrorists.
Popular in the Community