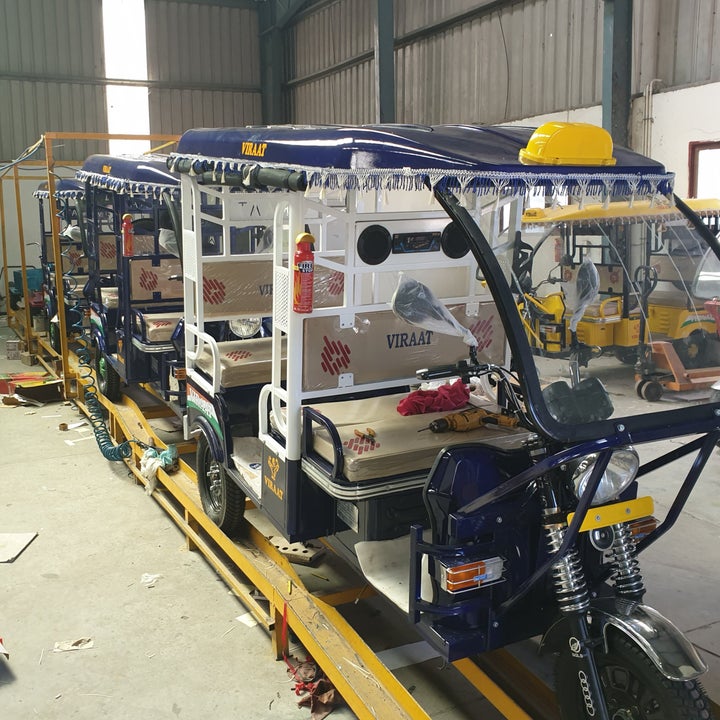 CHANDIGARH/BENGALURU — Over 11,000 new electric rickshaws adding to the 1.5 million such vehicles already in operation, all of which adds to an environmental nightmare with no clear solution: hundreds of thousands of discarded lead acid batteries.
Across the world, automobile manufacturers, start-ups, and governments are pouring money and research into developing the next-generation batteries seen as the first step in the coming electric vehicle revolution.
In India, the future is already here — over 60 million Indians travel by e-rickshaws everyday. Yet the waste generated by India's reliance on the lead acid battery, a technology first invented in 1859, could undermine the environmental gains from the widespread use of electric vehicles.
The unplanned, but widespread, adoption of lead acid batteries in India's e-rickshaws offers a clear policy-tradeoff that could define the future roadmap of electric mobility in India: On the one hand, the easy availability of reliable relatively inexpensive lead acid batteries has jump-started the e-rickshaw explosion with minimal government interference. Yet the technology, experts say, is singularly unsuited for powering an electric vehicle over extended periods.
A decade ago, India and China's chaotic but enthusiastic embrace of cellular technology led to the development of the dirt-cheap cellphone. Today, the battery sector is at a similar crossroads: car makers like Tesla, BMW and Porsche are experimenting with luxury electric vehicles powered by high performance batteries, but in India, a partially formalised ecosystem of e-rickshaw assemblers are leading the charge.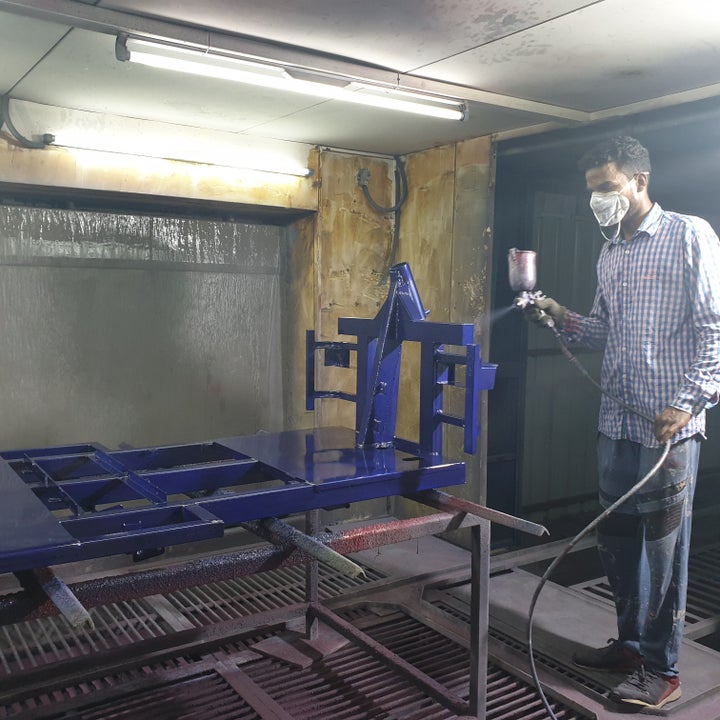 The energy choices of these auto-manufacturers on two ends of the spectrum are likely to shape how battery technologies develop.
"The future is electric and the scale of adoption is too big for one technology to be the right fit for all applications," said Kartik Hajela, a chemical engineer from IIT-Roorkee and co-founder of Log 9 Materials, a company working on graphene nanotechnology.
"Lead Acid Battery is a very old and hence a very mature technology," Hajela explained. "Lithium-ion is a better choice in terms of efficiencies and densities, but poses its own challenges."
Hajela said, the future could well see more exotic choices.
"Zinc-air is a promising technology and might be a better alternative because zinc is so abundant," he added. "But we feel that for EVs the best solution is an energy generating solution like aluminium-air batteries."
Government support, by way of R&D grants, and avenues to deploy the technology could help. But first, the country will need to kick its Lead Acid addiction.
Most commercially available lead acid batteries are meant to power the lights, basic electricals and starter motors for petrol and diesel vehicles, explained Abhishek K Rai, a mobility researcher.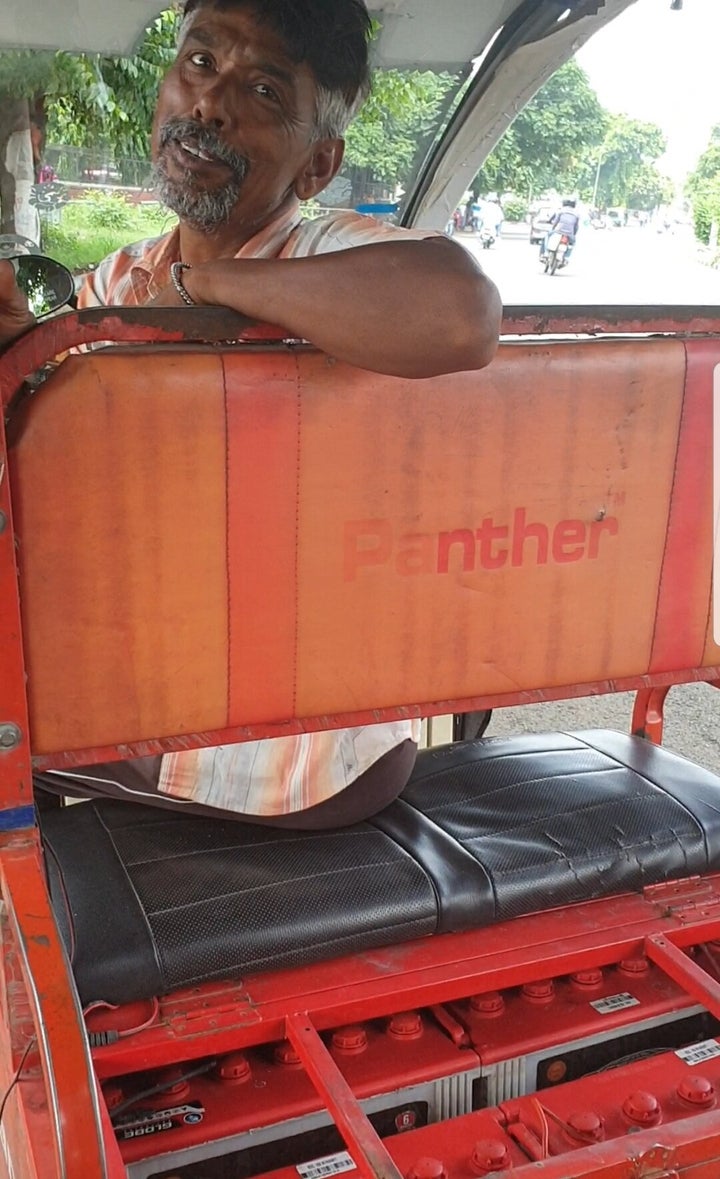 E-rickshaws use these same batteries for traction — i.e. powering actual locomotion of the vehicle. This, Rai said, dramatically shortens their effective life to as little as 8 to 10 months. This means, every e-rickshaw consumes lead acid batteries at a much faster rate than an ordinary car.
Rai's observations are borne out by a 2019 study by Toxics Link, an advocacy organisation, that found that the average four-wheeler requires a change of batteries every three to five years, unlike an e-rickshaw that needs a change as often as every 6 months.
In theory, lead acid batteries are easy to recycle. Recycled lead is practically indistinguishable from freshly mined lead, and recycling is less polluting than mining.
In practice, however, Toxics Links estimates that most lead acid batteries in India are recycled in the informal sector with few, if any, safeguards.
"The recycling process of lead batteries goes without formal checks," said Priti Banthia Mahesh who conducted the study for Toxics Link. "Over 90 per cent of the used batteries slips from the formal value chain into the informal sector and creates health and environmental hazards."
Indian law mandates battery manufacturers collect 90 percent of used batteries by working with a network of registered recyclers and collection points to ensure consumers trade in old batteries for every new battery they buy. State Pollution Control Boards are supposed to file regular reports with the Central Pollution Control Board on the implementation of these battery buy-backs, but most boards don't.
""Zinc-air is a promising technology and might be a better alternative because zinc is so abundant," he added. "But we feel that for EVs the best solution is an energy generating solution like aluminium-air batteries."
Pradeep Gupta, Chief Engineer, of Punjab Pollution Control Board admitted the PPCB has no idea how many batteries are bought, sold or recycled in the state.
"We have initiated the process of compiling data pertaining to sale and recycling of Lead Acid Batteries in the state," Gupta said. "As far as the use of Lead Acid Batteries in e-rickshaws are concerned, the Punjab Transport Department is making a policy to address the concern."
India's e-rickshaws are the test case for the widespread adoption of modern battery technology.
While luxury vehicle manufacturers like Tesla, and even Indian e-mobility start-ups like the scooter-sharing company Yulu, are placing their near-term bets on Lithium-based batteries, any technology deployed in an e-rickshaw must be cheap, widely available, and easily replaced.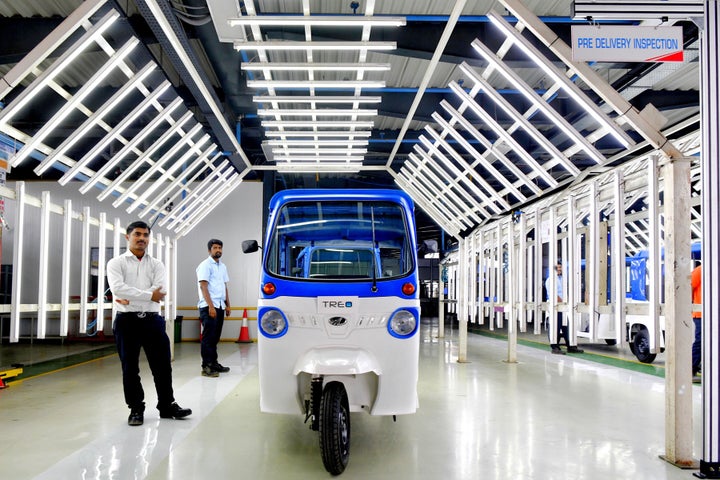 "When an individual buys, the upfront cost can be a problem, but anyone buying to set up a fleet will prefer lithium because the long term cost is lower," said Akhil Aryan, CEO of Ion Energy, a battery technology company. "As e-rickshaws become more popular we're going to see more of this."
"The current EV segment is exploring lithium batteries as a key driver. Some companies are importing the battery from China, and others are assembling the imported lithium cells," said Amit Gupta, CEO Yulu.
But for the smaller buyers that are driving the segment in India right now, that kind of initial investment isn't always possible, which is driving the reliance on lead acid batteries.
The upfront costs of an e-rickshaw equipped with a Lead Acid Battery might be lower than one fitted with a rival technology, but the lifecycle costs are likely to be much higher.
"While an e-rickshaw with a lead acid battery may cost Rs 25,000 to 30,000 lesser upfront, a similar e-rickshaw with lithium iron phosphate battery does not need to get its battery replaced even after running for over 4 lakh km," explained Subodh Yadav, co-founder and CEO of Infraprime Logistics, which provides electric trucks to businesses for logistics. "The lead acid battery will last only for ten-twelve month plus adds 80 kg to the vehicle weight affecting mileage."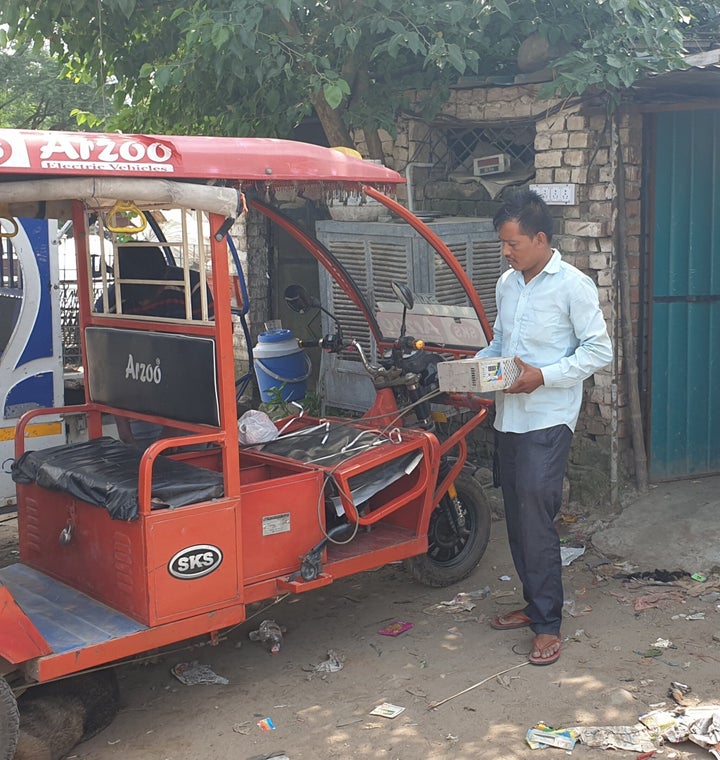 Lead Acid Batteries are bigger, heavier, and bulkier than rivals and also take much longer to charge. For e-rickshaws, the ideal replacement, Yadav said, was Lithium Titanium batteries.
"An e-rickshaw with 1.50kWh battery size, and an est. range of 80km, can be charged by an 18 kW charger in 5 minutes," Yadav said. "This is as close as possible to CNG based autos in terms of fuel refilling times."
Popular in the Community