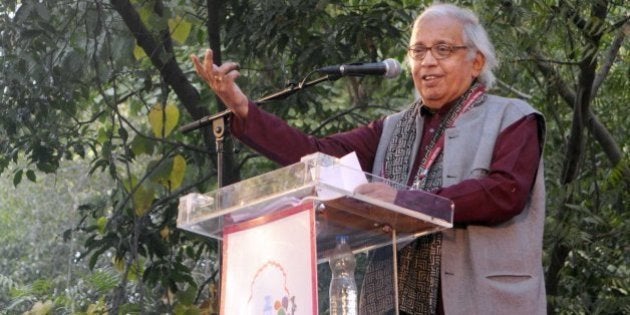 NEW DELHI -- A day after writer Nayantara Sahgal returned her Sahitya Akademi Award to the government, poet Ashok Vajpeyi also handed back the literary honour.
The Wire carried a short note which explains Vajpeyi's decision to return the award.
These are very difficult times for literature, the arts, tradition and culture.The plurality, accommodation and inclusion, openness, multi-linguality and multi-religiosity which have sustained and energised us for us are all under assault constantly.

We are on the brink of a tyranny of uniformity and parochialism. Violence, murder, intolerance, bans are creating a fearful ethos. Being in a minority is almost a crime.

In such times, we, the members of the creative community, cannot keep quiet and watch these trends helplessly.

At this juncture, the silence of the Sahitya Akademi is very objectionable. You are a national body of writers. Some of them have been murdered in broad daylight and the Akademi has said nothing about it nor has it pressurised the government to have these stopped and ensure the prompt arrest of the killers.

In this sad context, as a writer all that I can do is to return the Sahitya Akademi Award (which I received in 1994) by way of protest.

I do not remember the amount I received.

A cheque of one lakh rupees is enclosed.

Ashok Vajpeyi,

October 6, 2015
Vajpeyi's note first appeared in The Wire.
Popular in the Community