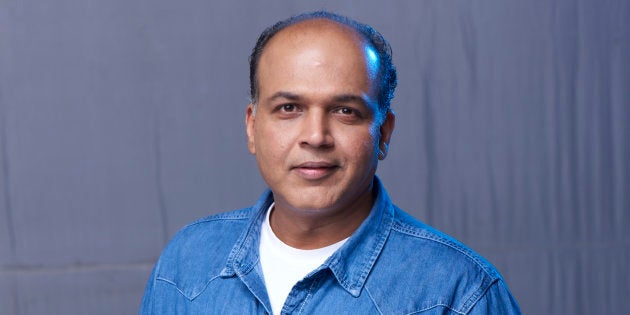 Filmmaker Ashutosh Gowariker is best known for directing mega-budget films like the Oscar-nominated Lagaan (2001), Swades (2004), and Jodhaa Akbar (2008). However, before that, he was quite a prolific actor.
He debuted as an actor in Ketan Mehta's 1985 drama Holi, a film that introduced him to Aamir Khan, and followed it up by acting gigs in films such as Naam (1986), Gunj (1989), Salim Langde Pe Mat Ro (1989) and several others.
His last major acting appearance in a film was Kundan Shah's Shah Rukh Khan-starrer Kabhi Haan Kabhi Na. He was also seen in an episode of the hit TV series CID in 1999.
However, after Lagaan changed his fortunes as a filmmaker, Gowariker didn't look back at acting again, focussing entirely on direction, delivering big ticket films, most of which worked, some of which didn't.
When Rajesh Mapuskar, a longtime associate of Rajkumar Hirani and the director of the 2013 film Ferrari Ki Sawaari, approached him with the script of Ventilator, the offer to return to acting was too tempting to refuse. What made matters all the more lucrative was the fact that he was getting to play the role of an established filmmaker.
"It didn't involve any histrionics, was relatively easy to pull off, plus I was acting again!"
"When I was in the makeup room getting ready for my role in CID, my last acting gig, I was simultaneously writing Lagaan, a film that'd change my destiny," Gowariker says, sitting on the couch at a suite in Novotel, situated in Northern Mumbai's plush Juhu area.
"And after Lagaan, the thought of going back to acting never occurred to me again. Until the script of this beautiful gem, Ventilator, came my way."
Gowariker says that to return to a film set in the capacity of an actor and not a director, is quite liberating for him. It felt, in his words, like a vacation solely because of the limited responsibility. "As a director, you've to look at everything — from art to cinematography to costumes to the sound design to all your actors. On the other hand, here I've to figure out only my life and not bother about any other department. As a director, your spectrum is too wide."
He says that his actor friends might hate him for saying this but he believes that acting is easier than direction because your responsibilities are limited.
"Direction is all-encompassing. Especially with the kind of films I make, you've to have all departments in sync with each other; you've to keep the moods uplifted and relations good. All the HODs must be happy with one another and to ensure that is also a director's responsibility. To top all of this? You've to extract great performances from your cast. It is mighty tough," he says.
After the gruelling shoot of Mohenjo Daro, shooting for Ventilator came as a much-needed break.
In fact, Gowariker could see his own journey reflect in the film through his character, which is that of a filmmaker who loses touch with his family after attaining fame as a top notch director.
"The film is about how the family reconnects and rediscovers each other in a time of tragedy as one of the uncles from the clan is on the deathbed," Gowariker says.
While there hasn't been a tragedy in his personal family, Gowariker admits that he became distant from his extended clan as his filmmaking career soared. Calls became less and less frequent, meetings dwindled from routine festive get-togethers to "maybe once in a year".
"Sometimes, in the process of pursuing your dreams and ambitions, you start ignoring people," he says, lost in thought. "Maybe not consciously. But some of their needs that require immediate attention may not be as important for you as it should. For a lucky few, the realisation of guilt hits soon enough. But at times, it's too late. This film explores this fine line and the personal resonance attracted me to the script."
Reflecting on his career as a director, Gowariker concedes that he's fairly satisfied as a filmmaker and feels fortunate to get the financial, technical, and creative support to back his vision, even though at times his films have failed.
His last directorial, the Hrithik Roshan-Pooja Hegde-starrer Mohenjo Darodrew intense criticism and online mockery for its many anachronisms.
Upon release, the mega-budget historical epic tanked at the box-office and was dismissed by critics too. However, he has a theory as to why the film was rejected.
"A section of the audience that saw the film in theatres like it. Those who saw it on television, they appreciated it too. And then there was a section of the audience who panned the film. It was because they had a certain imagination of MohenjoDaro, which the film didn't align with. Now why did that happen? Did you know what Mohenjo Daro looked like, before the movie? No. You sat up on it after we made the film. It's about a perception and that in itself is very hard to change," he says.
The director also says that our audience may not know what is right but they think they know what is wrong.
"The trailer was rejected by the audience instantly. It is your first communication with the audience and I had lost the game there itself. People didn't connect with it and that caused a lot of disinterest in the film. And this I became aware of the very day the trailer was released," the director says.
Gowariker revealed that he tried making some last-minute changes to salvage the project but there wasn't enough time to do anything dramatically different.
About the film's historical inaccuracies, Gowariker says he's familiar with the debate, having faced it during Lagaan and Jodhaa Akbar. He still stands by what was showcased in the film, including Kabir Bedi's headgear (the butt of many jokes).
He says, "Historians and archaeologists have a lot of heated debate among themselves. They don't agree on many things. But I had to follow some and take a stance which I did. Everything that was shown in the film, including Kabir Bedi's headgear is absolutely accurate and is rooted in history. I stand by it. In fact, the film will be screened next week at an annual archaeological convention where some noted archaeologists are going to be present at the University of Wisconsin. They want to watch it because of the film's historical accuracies."
Gowariker doesn't think that it was the clash with the Akshay Kumar-starrer Rustom, a box-office hit, that led to Mohenjo Daro's failure.
"A film works or fails on its own merit. You can never blame an outside force for it. If someone comes to watch your film and doesn't like it, you cannot do anything about it. They are very well within their right to reject a film. In this case, perhaps people didn't align with my vision and so the film failed. Those who did find it interesting came and watched."
If given a chance, Gowariker says he would go back and cut a fresh trailer for Mohenjo Daro, one that he thinks would appeal to people in a more effective way.
"Yes, certain shots could have been handled in a better way. I admit that there were certain discrepancies here and there. But otherwise, I don't think so it was bad. We had a set budget which we couldn't go beyond — those were our limitations. We also didn't have enough time. A fancier VFX job would require an additional six months and more money, none of which we could afford. So we did our best in what we could," he concludes.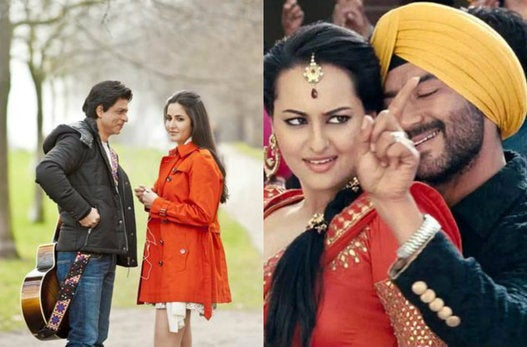 8 Epic Diwali Box-Office Clashes In Bollywood
Popular in the Community