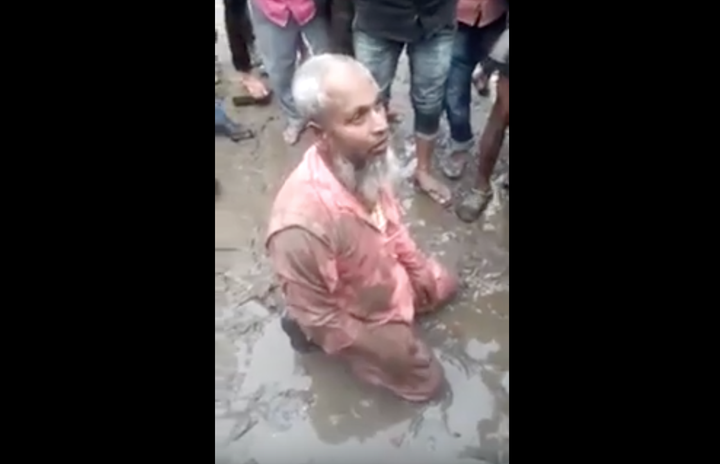 A Muslim man in Assam was on Sunday assaulted by a mob for allegedly selling beef, The Hindu reported. The 68-year-old man, identified as Shaukat Ali by the police, runs an eatery which serves meat.
During the incident, which took place in Biswanath district, the man was allegedly forced to eat pork by the mob.
A video of the assault circulated on social media shows the man being thrashed by the mob and asked why he was selling beef in the market, the report said.
Scroll reports the mob asked him whether he was Bangladeshi and if his name was on the National Register of Citizens.
Two complaints were filed, one by Ali's relative and another by the market's manager, based on which the police registered an FIR, the report said. But, the district police chief Rakesh Roushan told Scroll it was "not a matter of communal tension".
"We picked up five people, including two market committee leaders, in a bid to disperse the mob. They were allowed to go after signing a good behaviour bond under Section 107 of Code of Criminal Procedure," a district administration official told The Hindu.
The official said that Ali had been warned by locals not to sell what they believed to be beef in the market. The incident took place on Sunday after a group came to inspect his eatery.