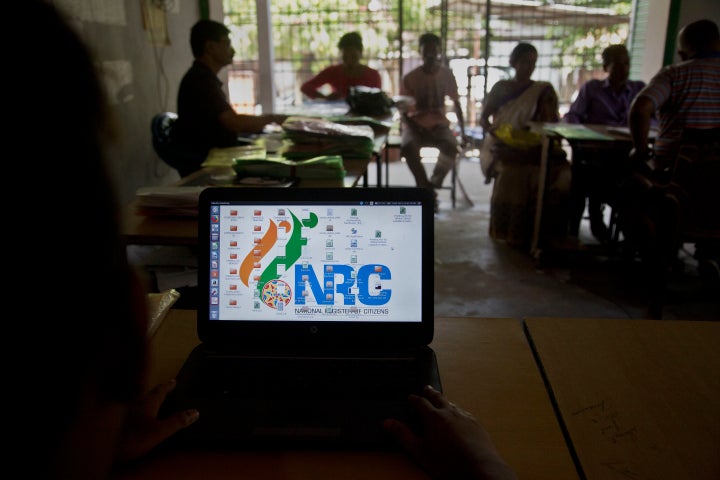 NEW DELHI —The final draft of the National Register of Citizens (NRC) in Assam was published today at 10 am. Nineteen lakh people have been excluded from the NRC's final draft.
In July 2018, the third draft of the NRC was published which excluded approximately 40 lakh citizens and in June, an additional 1 lakh people were excluded from the list. The final exclusion included included people who had been declared foreigners by tribunals, their descendants, or 'doubtful' voters and people who are still fighting cases in foreigner tribunals against them. Others were people who had appeared during hearings of claims and objections and were not found to be eligible.
Days before the publication of the NRC, security was beefed up and Assam Police issued statements asking people to not 'panic'.
Chief Minister Sarbananda Sonowal told PTI in an interview, "No one should be worried. No one should panic. Government is here to take care of everyone. Even those who will be excluded from final list will get enough opportunity to prove their Indian citizenship."
The people excluded from the NRC will have 120 days to appeal before the foreigner tribunals set up across Assam to prove their citizenship. Foreigner tribunals are quasi-judicial bodies, headed by one 'judge' like person — usually a retired judicial officer, civil servant or a lawyer with at least 7 years of practice — and has been widely criticised for their functioning. Assam has 100 foreigner tribunals at present and in mid-August, another 221 people were shortlisted to be interviewed for leading 200 new tribunals across the state. The Centre has promised to help Assam, which has a BJP-led government, to set up 1000 foreigner tribunal cases.
Activists have expressed fears that without a clear strategy on what the government has decided to do with 'foreigners', people excluded will be vulnerable to severe exploitation. Suhas Chakma of Rights and Risk Analysis Group, which conducted a survey on the economic burden of the NRC, said, "It is possible that this group of mostly poor, uneducated people who cannot furnish proper documents will end up serving the people who possess documents of citizenship. It's a deeply unfair and exploitative situation."
In an order issued in December 2018, the Supreme Court also directed the 41lakh people who have been excluded from the third draft to enrol their biometric details, sparking fears that the data will be used to put thousands of people under surveillance.
Silchar-based lawyer Dharmananda Deb told HuffPost India, "It is a breach of people's right to privacy. Why only the people left out of the third draft were forced to give their biometric data?"