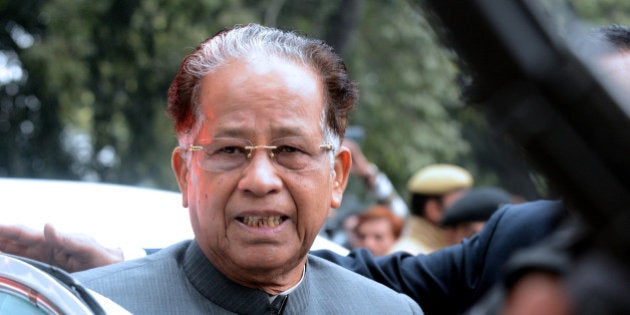 The Assam state assembly on Thursday unanimously passed Assam Witch Hunting (Prohibition, Prevention and Protection) Bill, 2015 in a bid to eliminate rising cases of superstition leading to murder of so-called "witches". With the passage of this Act, it now recognises all cases of witch-hunting as non-bailable, cognizable and non-compoundable.
While tabling the Bill, state Chief Minister Tarun Gogoi said, "Witch hunting has become a burning issue in the state. While both men and women fall victim to this pernicious practice, predominantly women bear the brunt of this heinous crime."
Gogoi, who also holds the Home portfolio, said such practices cause gross violation of basic human rights and contravene the letter and spirit of universal declaration of human rights.
You can now be jailed for seven years and fined up to Rs 5 lakh for identifying and calling a person a "witch", as per the new bill. This will be clubbed with a murder charge as per the Indian Penal Code if someone is killed as a result of this superstition.
This significant step forward comes at a crucial time, especially at the backdrop of the recent killings of five women suspected to be "witches" in Jharkhand. These women were allegedly killed after they were suspected of practising "black magic" on some children.
According to some reports, about 1,000 women have been killed across India in the past decade for "practising witchcraft". According to Assam Parliamentary Affairs Minister Rockybul Hussain, at least 77 persons were killed and 60 others were injured in witch hunting incidents across Assam since 2010.
The Bill was tabled in the Assam Assembly on the first day of the ongoing monsoon session, which began on Monday. It came up for discussion today and received unanimous approval. There were also some suggestions for improvement.
All India United Democratic Front's MLA Abdur Rahim Khan proposed to make the Act more stringent, while Asom Gana Parishad member Keshab Mahanta urged the government to make it more reformative-oriented, since these superstitions were predominantly found among poor and illiterate people in Assam, he argued.
As per the Bill, "Every offence under this Act shall be cognizable, non-bailable and non-compoundable within the meaning of the Code."
The punishment for leading a person to commit suicide after intimidating, stigmatising, defaming and accusing as witch may be extended to life imprisonment and fine up to Rs 5 lakh.
The Act also talked about various measures that the administration and police need to initiate along with NGOs and civil society to educate people about witch hunting. Meanwhile the fine realised as punishment for an offence shall be paid to the victim or his/her next of kin as compensation by following the procedures.