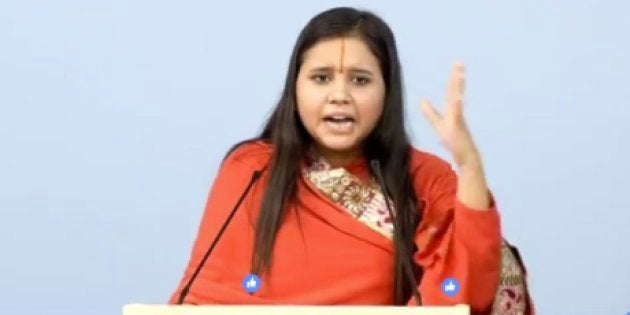 A rising star in the Hindutva circuit, Sadhvi Saraswati was on fire at the "Hindu Rashtra" conclave, which is currently underway in Goa.
Not only did the self-appointed God woman spew venom against Muslims, she made an open call for violence against beef eaters and "seculars." The Sadhvi also said that Hindus should arm themselves to "save our women from love jihad."
Saraswati said, "Whoever harms cow or abuses the country can only be termed as our enemy. Those politicians who are supporting the consumption of beef in the country and those who see it as a status symbol should be publicly executed by the government. Protection of the cow is our duty. We should apply the same laws which are applied for homicide cases against people found butchering cattle."
Saraswati also said, "Pehle Hindu ko hi Hindu banana hai (first we need to convert a Hindu to Hindu) — that is our biggest challenge today... They are in the garb of seculars... these seculars are the first who will be attacked," she said.
Over 100 right-wing groups are being hosted in Goa by the Hindu Janajagriti Samiti, widely regarded as a fringe group. The objective of the four-day long conclave is to establish a "Hindu Rashtra." HJS burst into limelight after the Central Bureau of Investigation (CBI) arrested Virendrasing Tawde, a member, in connection with the murder of the rationalist Narendra Dabholakar in Pune in 2013.
Shockingly, Sadhvi and Ramesh Shinde, the national spokesperson of HJS, said that they would not be held back by the Constitution of India in their efforts to establish a Hindu Rashtra. The Times of Indiaquoted them as saying, "The constitution is one that was written by Ram and Krishna".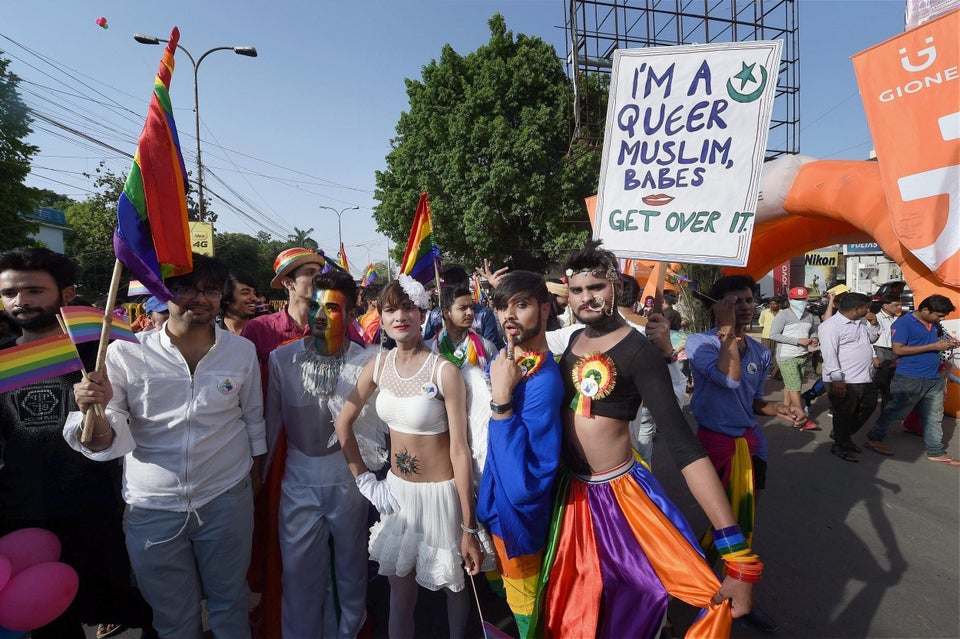 Lucknow's First Pride Parade