On Wednesday Indian Home Minister Rajnath Singh paid homage to the paramilitary personnel killed in a Border Security Force (BSF) plane crash in Delhi's outskirts yesterday. The grief was palpable as family members gathered around the home minister at the Safdarjung Airport where the tribute was being held. But one woman, a family member of one of the victims, asked a heart-rending question to Singh.
"Why is it that every time it's the family of soldiers that cry?" asked the woman. It's not clear what Singh told the grieving woman as consolation.
Singh was accompanied by Minister of State for Home, Kiren Rijiju, and Delhi's Lt. Governor Najeeb Jung.
The identity of all ten victims of the crash has been "medically established" and doctors have surgically reconstructed facial and bodily disfigurement suffered by them, PTI reported. The bodies of the paramilitary personnel were sent to AIIMS after they were pulled out of the accident site at Shahabad Mohanmadpur village in Dwarka area, with some of them in partially burnt condition.
"Two bodies - of the pilot and the co-pilot - were partially burnt while other eight bodies showed only injuries but no burning. Identity of all the victims has been medically established with the help of finger printing," Sudhir Gupta, head of the AIIMS' Forensic Department, said.
"The cause of death as per the postmortem report is fall and blunt impact inside the aircraft," he said.
Here are the names of the victims:

Chief pilot and Deputy Commandant Bhagwati Prasad Bhatt of BSF,

Rajesh Shivrain, co-pilot and second-in-command of paramilitary SSB,

Deputy Commandant D Kumar, Inspectors Raghvendra Kumar Yadav and S N Sharma,

Sub-Inspectors Ravindra Kumar, Surendra Singh, C L Sharma, ASI D P Chauhan and Constable K R Rawat.
Indian Express reported that of the 10, seven technicians of BSF who perished in the crash were supposed to take a train but a last minute change in plans resulted in their boarding the ill-fated VT BSA Superking plane.
Also, each of them had their identity cards in their jacket pockets, which helped in forensic investigation, Gupta said. A ten-seater Ranchi-bound twin-engine Super King B-200 carrying BSF personnel and technicians crashed between 9:40-9:45 AM killing all ten men on board.
Bhatt reportedly diverted the aircraft from populated areas to prevent civilian casualties, according to NDTV.
The aircraft was blown to smithereens by the impact of the crash and there was hardly any wreckage left to salvage from. While few bodies were found just outside the plant's tank in burnt condition, the rest were pulled out of the tank, which didn't show any burning, the official said.
The ill-fated plane took a turn after taking off at around 9:37 AM and hit a tree while apparently approaching to land following a possible technical problem, according to officials from the ATC and DGCA.
Raghvendra Kumar Yadav, one of the victims, belonged to Kanpur but was living with his wife and two children in Ghaziabad.
The BSF inspector belonged to Adarshnagar in Chakeri area of the city, where his 82-year-old mother and brother Ramakant along with other family members live. Another victim of the tragic accident, Rajesh Shivrain, belonged to Jind district in Haryana.
The co-piot of the ill-fated aircraft had spent his early days in Mumbai and later at his ancestral village in Hisar district of Haryana.
Shivrain's father was an officer in the Indian Navy. (With PTI inputs)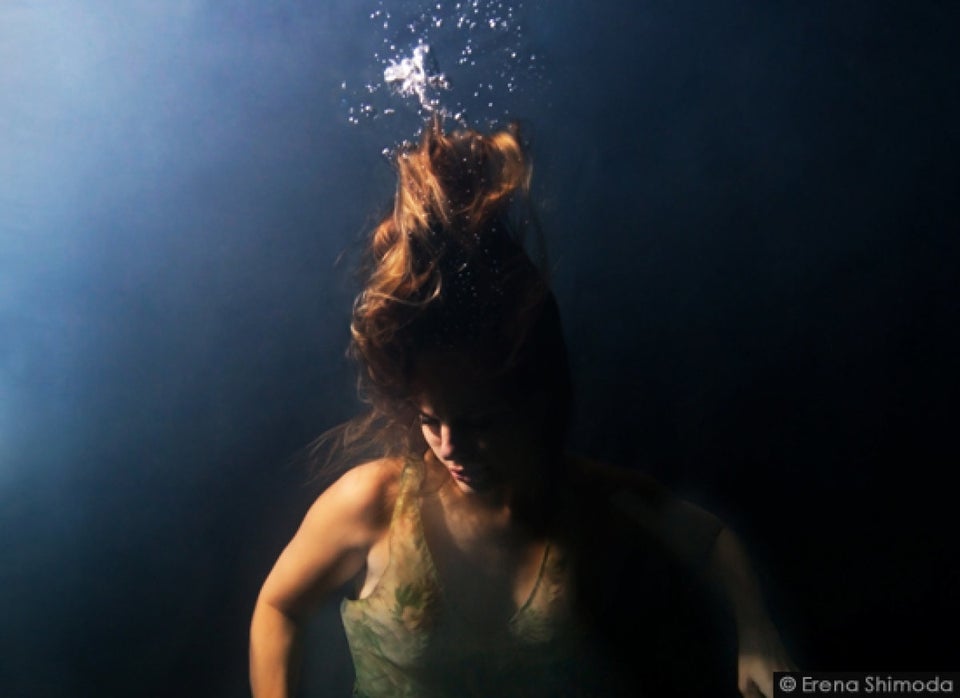 Stunning Underwater Healing Photos of Cancer Survivors
Popular in the Community