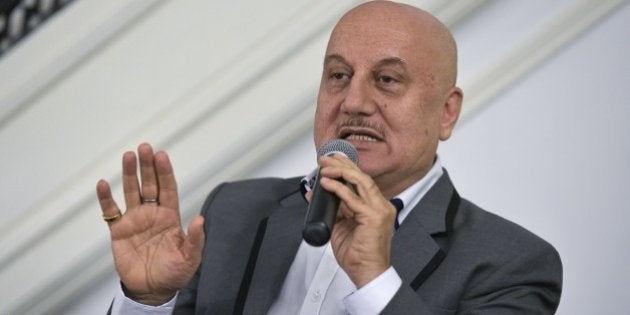 MUMBAI -- Veteran actor Anupam Kher on Wednesday lashed out at writers returning their awards to the Sahitya Akademi, saying the move is
"politically motivated" and aimed to "discredit" Prime Minister Narendra Modi.
"I think the move is politically motivated. It's not like violent incidents are happening in India for the first time," Kher told ANI.
"I think this is mostly to discredit the Prime Minister. If they want to return, why not return everything?" he added.
Several authors, including Nayantara Sehgal, Sara Joseph, Uday Prakash, Ashok Vajpeyi and Aravind Malagutti, have returned their Sahitya Akademi awards.


Popular in the Community